Florida's Lakeland FC added as Super Y League member club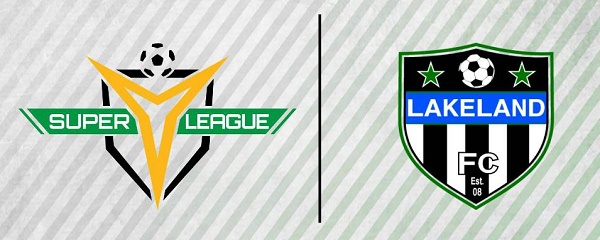 TAMPA, Fla. (Via Super Y League) – Lakeland Futbol Club, based in Lakeland, Florida, joins the Super Y League's Southeast Division as a new member set to begin play in 2017.
Led by Director of Coaching Eoghan Conlon, Lakeland FC will use Lake Parker Park as its main facility, as well as train and compete at Tiger Town and Carter Road.
"The Super Y League is thrilled to have Lakeland Futbol Club enter the Southeast Division in 2017, as the club recognizes the need to offer a challenging summer platform for its elite players," said Matt Reda, Manager of Youth League Operations for the Super Y League. "Lakeland provides a pivotal location in Central Florida as a connection between our Tampa and Orlando Hubs. Eoghan Conlon is a highly-qualified coaching educator committed to the Lakeland community through his years of playing and coaching experience."
"Joining the Super Y League means that we are now able to offer a training and playing environment for our elite-level players throughout the summer months," Lakeland FC DOC Conlon said.
+Read: Bethesda SC to join Super Y League in 2017
Conlon, who played collegiately at Martin Methodist College in the NAIA and Florida Southern College in Division II of the NCAA, has served as an assistant coach for Webber International University and Florida Southern College. Conlon has been with Lakeland FC since 2010, and he also currently serves as an assistant men's soccer coach for Florida Southern College.
"We are joining the Super Y League to execute our mission statement by ensuring that we are providing a superior soccer experience for all of our area's youth," Conlon said. "We are striving to evaluate and improve all facets of our club, and we see the Super Y as a huge opportunity for our players. We are most looking forward to having the opportunity to catalyze the growth of our players while competing against high-level opposition, which in turn will allow us to further measure and evaluate components where our players can improve."
Lakeland FC officially joins TSC Hurricane, Liverpool FC International Academy Texas, FC Wichita, Tampa Bay United, Woodhaven SC, Braden River SC and Florida Gulf Coast Dutch Lions FC as new member clubs set to begin play in 2017.