Florida International University women's soccer program finalizes 2019 coaching staff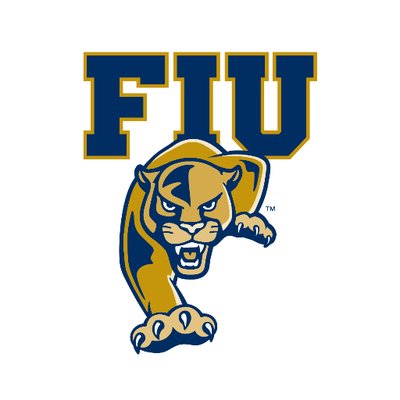 MIAMI (July 24, 2019) – With the 2019 season drawing near for the Florida International University women's soccer team, head coach Sharolta Nonen announced on Wednesday the additions of newly hired Alyssa Whitehead and Jenelle Cunningham to the coaching staff.
Whitehead arrives at FIU after spending the past season as an assistant coach with the women's soccer team at UC Davis, where she worked with the goalkeepers and acted as the team's recruiting coordinator. Cunningham joins the Blue & Gold after spending 2016-19 as a graduate assistant coach at Angelo State University, where she earned a master's degree in coaching, sport, recreation, and fitness.
"We are very excited for Alyssa Whitehead to join the FIU women's soccer staff," said Nonen. "With Alyssa's experience coaching in Division 1 college soccer, as well as her professional playing experience in the highest division as a goalkeeper in Sweden, we are extremely fortunate to have someone of Alyssa's caliber join the FIU women's soccer staff. Not only does she fit in well with our team and program values, but she brings with her a wealth of knowledge and experience to contribute in bringing our program to the next level."
Prior to her tenure with the Aggies, the Hattiesburg, Mississippi product spent 2015-17 as an assistant coach with Samford University where she helped guide the Bulldogs to three Southern Conference regular season titles, including a conference tournament championship in 2016 and an NCAA Tournament berth.
"I would like to say thank you to Sharolta Nonen and the FIU athletic department for the opportunity to work with the FIU women's soccer program," said Whitehead. "I am excited to be a part of the vision this institution has to offer academically and athletically. It is an honor to work along side Sharolta and Jenelle to help support the vision Sharolta has for this program. I believe this is the year everyone will get to witness the hard work she has done to not only build a program, but also empower young women through the game of soccer."
Whitehead was a prolific goalkeeper with the Bulldogs program from 2008-11, collecting four All-SoCon selections and finishing as the school's all-time leader in shutouts. In 2018, she became the first soccer player inducted into the Samford Athletics Hall of Fame. Whitehead followed up her standout collegiate career with professional stints in Sweden's top leagues.
"We are very excited for Jenelle Cunningham to join the FIU women's soccer staff," said Nonen. "With Jenelle's international playing experience as a starting center back with the Trinidad and Tobago National Team, her insight into our backline, defensive tactics, and overall playing mentality will prove to be an enormous contribution to our team and to our program's growth. We are so fortunate to have someone with Jenelle's extensive background as a part of our staff."
Cunningham has competed against some of the world's top players on the pitch while representing her home country as a defender on the Trinidad and Tobago Women's National Team. She played collegiately at Murray State University from 2008-2012.
"I would like to thank Coach Nonen and Senior Associate Athletic Director Julie Berg for giving me this amazing opportunity," said Cunningham. "I'm excited to be a part of the Panthers' program, and I'm looking forward to the season and working with the team."
FIU's first regular-season contest is scheduled for Thursday, Aug. 22 on the road against Florida Gulf Coast.