First ECNL Online Coaching Education Scholarship recipients announced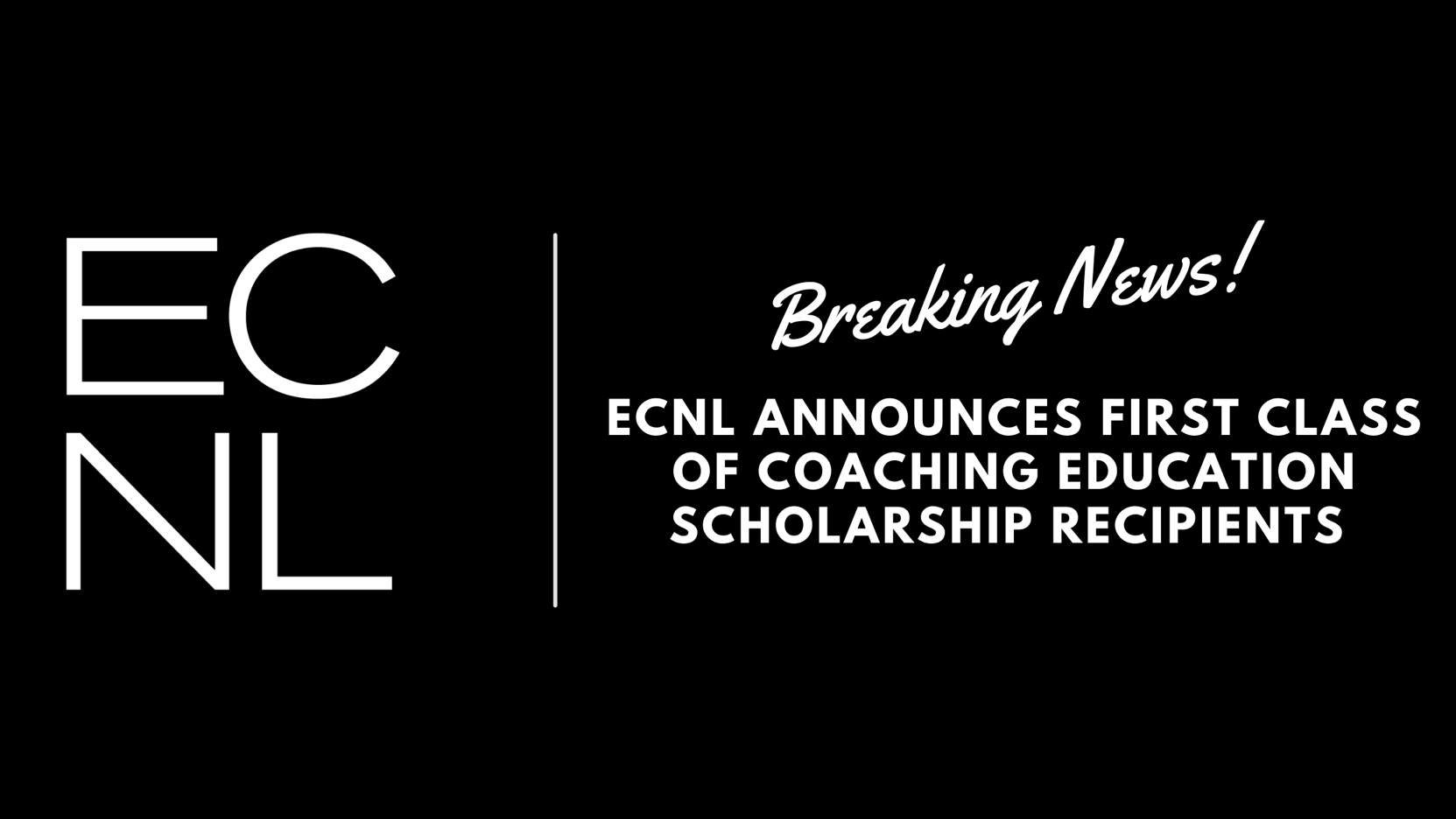 RICHMOND, VA – The Elite Clubs National League (ECNL) announced the first wave of scholarship recipients for the ECNL Online Coaching Education Scholarship Program, which opened just two weeks ago.
The Online Coaching Education Scholarship Program provides resources to players and coaches to continue their education and further their knowledge of the beautiful game through online courses offered by US Soccer and United Soccer Coaches.
In line with the league's mission to be More Than A League, as of today, the ECNL Online Coaching Education Scholarship Program will provide 40 players and coaches the opportunity to begin online learning today, even while the sport is suspended from team training and competition!  The award recipients represent more than 36 clubs across both the boys and girls leagues.
"Since our inception, the ECNL mission of raising the game has always been centered on players and extended into the soccer landscape, ensuring opportunities to enhance, strengthen and fuel the future of  the game in the US. These Coaching Scholarships are an extension of our continued commitment to both players and the game," said Jen Winnagle, Commissioner ECNL Girls.
"The current pause in play provides a unique opportunity for individuals to improve their knowledge of the game. Seeing dozens of players and coaches embrace this opportunity reinforces the passion and commitment of the ECNL community to better themselves and ultimately raise the game," said Jason Kutney,  Commissioner ECNL Boys.
Congratulations to the recipients below:
| | |
| --- | --- |
| Payton Siurek (Arsenal FC) | Alan Portillo (McLean YSA) |
| Alexandria Kuzel (Atlanta Fire) | Emaly Vatne (Michigan Hawks) |
| Madelynn Anderson (Challenge SC) | Noel Quinn (Minnesota Thunder Academy) |
| Keakalina Davis (Colorado Rapids) | Sarah Widderich (NC Fusion) |
| Anna Henderson (Crossfire Premier) | Ryan Austin (NTH-NASA) |
| Cailin Bloom (Davis Legacy) | Mark Ensor (NTH-NASA) |
| Zoey Lestyk (Del Mar Sharks) | Ashton Gill (NTH-NASA) |
| Ashley York (DKSC) | Ashley Thiss (Ohio Elite SA) |
| Nick Kolliniatis (Eclipse Select SC) | Kayla Bower (PDA) |
| Justine Davis (FC Delco) | Gabe Norris (Pittsburgh Riverhounds) |
| Addison Chester (FC Pride) | Ava Davis (Richmond United) |
| Laura Gouvin (FSA FC) | Eile Goett (Seattle United) |
| Nicholas Bonilla (Heat FC) | Sami Alarcon (Slammers) |
| Sara Kile (Indiana Fire) | Wolf Brethorst (SLSG-IL) |
| Annika Schmidt (Indiana Fire) | Kindra Lierz (SLSG-MO) |
| Allison Traub (Loudoun Soccer) | Alexandra Dinger (Sunrise Prime FC) |
| Audrey Fuchs (Marin FC) | Camryn Bliss (Tampa Bay United Rowdies) |
| Kia Rankin (Maryland United) | Isabella Ellison (Wilmington Hammerheads) |
| Gabriela Muncy (Maryland United) | Ed Pereira (Washington Premier) |
| Ione Fetsko (Match Fit Academy) | Amanda Polyniak (World Class) |
The Online Coaching Education Scholarship Program remains open to additional applicants for a short period.  See below for application links.
ECNL Boys Application: https://ecnl.wufoo.com/forms/2020-ecnl-boys-online-coaching-scholarship-form/
ECNL Girls Application: https://ecnl.wufoo.com/forms/2020-ecnl-girls-online-coaching-scholarship-form/