Semifinal match-ups set at US Youth Soccer Region III Championships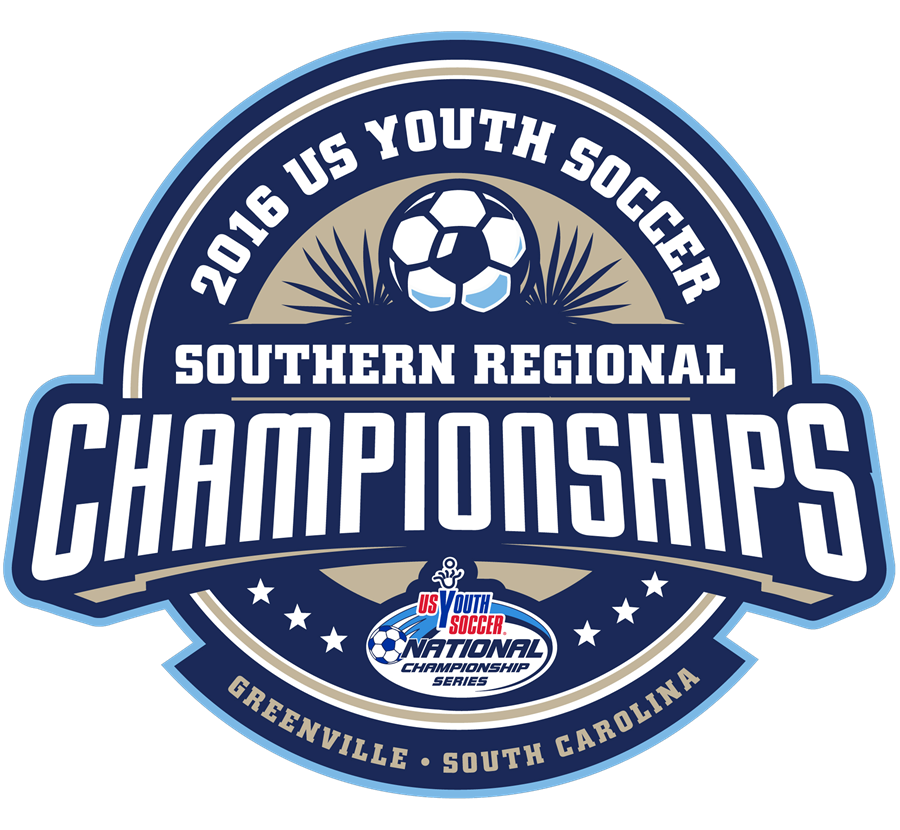 GREENVILLE, S.C. (Via US Youth Soccer) — Four teams have played their way into the final matches of their groups, and the remaining semifinals are set at the 2016 US Youth Soccer Region III (South) Championships in Greenville, S.C.
After Tuesday's games at the MeSA Soccer Complex, the final pairings are now known for the Under-19 age group.
Under-19 Girls Final: 96 TFCA Alliance (NC) vs. CESA (SC)
Under-19 Boys Final: FC Florida 96/97 Elite (FL) vs. CESA 96 Premier (SC)
Meanwhile, the remaining set of teams have inched closer to competing for the US Youth Soccer Region III Championship, as Tuesday's quarterfinal games saw teams in the Under-13 Girls, Under-17 and Under-18 age groups take the next step in their quest for the Regional title — advancing to their respective semifinals.
After a semifinal loss last year in Arkansas, three-time Region III Champion Tennessee SC 16 (TN) is once again a game away from the final after a big win on Tuesday. Tennessee head coach Ronnie Woodard said Wednesday'sgame is another step to the team's main objective for this season.
"It would be an incredible honor to get back to the final. We started this season with one goal in mind, and we're really focused on it, but it's very difficult," Woodard said. "It's a tough road. It's going to be a battle. There's no easy games and the emotions are high for this U-18 age group because everyone is playing their last games together as a team."
The side that knocked Tennessee SC out last year, eventual National Champion Tampa Bay United 97 Premier (FL), lost in overtime on Tuesday to 98 Lady Lobos Rush Premier (TN) — reinforcing Woodard's comment that each game at this level is a challenge, no matter what a team has done in the past.
And while Tennessee SC isn't focusing on its previous accomplishments at Regionals, Woodard is aware of the opportunity her team has in the coming days.
"I would be incredibly proud [to win a fourth title]," Woodward said. "Getting to the top is really hard, and staying at the top is even harder. We were not at the top last year. We're biting and climbing and scratching to get back to that final game. It won't be easy. Anyone can win at this point on this stage."
Here are a few recaps from Tuesday's quarterfinal and semifinal matches…
Semifinals
Under-19 Girls
Hometown side CESA (SC) is heading to the Under-19 Girls final thanks to a 3-0 win on Tuesday against Brownsville United FC 97 (TX-S). It didn't take long for CESA to grab an advantage, as Arianna Milicia opened the scoring in the 2nd minute. Miranda Caroline Weslake extended the South Carolina side's lead shortly after and added another goal — her sixth of the week — just before halftime to make it 3-0. CESA, which has allowed just one goal through four games, continued to be strong defensively, as it held on for another clean sheet victory.
CESA will meet Group A winner 96 TFCA Alliance (NC) in Wednesday's final, after the North Carolina side also came away a 3-0 victor on Tuesday.
Under-19 Boys
In a game of momentum shifts, FC Florida 96/97 Elite (FL) came away with a 3-2 win over Barcelona 97 (TX-N). FC Florida took control of the game early, and Bradley Farias put the side in front with a 6th-minute strike. Salah Oumorou doubled the Florida lead in the 14th minute, and that 2-0 score line held until halftime. Barcelona needed a goal to put some pressure on Florida, and the North Texas side got it in the 54th minute when Osvaldo Veloz found the back of the net. In the 68th minute, Barcelona's Richard Anyaegbu beat the keeper to level the score at 2-2. The teams jockeyed back and forth in search of a go-ahead goal, and FC Florida found it in the form a Christopher Molina's 80th-minute tally. The Florida side held on during the final 10 minutes to earn a berth to the Under-19 Boys final.
With a chance to play for the James P. McGuire Cup on the line, FC Florida will face hometown side CESA 96 Premier (SC), which was a 2-1 winner in its semifinal on Tuesday.
Quarterfinals
Under-13 Girls
Lady Lobos Rush Premier (TN) (SC) held off BUSA 03 Elite (AL) for a 3-1 win that pushed the Tennessee side into the Under-13 Girls semifinals. The Lobos grabbed a two-goal advantage in the first half behind goals from Catherine Andrews and Samantha Goodrich. BUSA pulled within a goal in the 46th minute, as Riley Thompson found the back of the net. However, Abigail Rushwin added an insurance goal to put the Lobos up, 3-1, and the Tennessee side held on for the quarterfinal victory.
Semifinalists: Solar Chelsea 03 (TX-N), Lady Lobos Rush Premier (TN), Davie United Sharks 02/03 Blue (FL), Solar Chelsea Red (TX-N)
Under-17 Girls
A couple of friendly bounces helped United FA 99 Premier (GA) win its Under-17 Girls quarterfinal matchup, 2-1, over Tampa Bay United Premier 98 (FL). The Florida side jumped in front in the 23rd minute when Sydny Nasello found the back of the net. However, United FA managed to pull even before halftime courtesy of a Meagan Postell tally. In the 65th minute, United FA benefited from an own goal, as the Georgia side took a 2-1 lead. Looking for an equalizer with only a few minutes left, Tampa hit on a quick counter attack and drew a penalty kick. However, the ensuing attempt rang off the post and the final whistle blew soon after to seal United FA's 2-1 victory.
Semifinalists: CR S Burgundy Rapids (NC), Austin Texans 99 NTH (TX-S), Sunrise Sting 98/99 (FL), United FA 99 Premier (GA)
Under-18 Girls
After trailing at the half, three-time Region III Champion Tennessee SC 16 (TN) stormed back against Florida Elite 97/98 (FL) to advance to the Under-18 Girls semifinals. Tennessee controlled the early portions of the match, but Florida jumped on an opportunity to break through when Kirsten Pavlisko hit home a rebound to put her side in front. After hitting the crossbar just before halftime, Tennessee's Karlie Paschall converted her next chance and equalized the game in the 47th minute. Paschall, a U.S. Youth National Team player and Duke commit, put Tennessee up five minutes later with a left-footed blast into the far side netting and then buried a free kick to complete her hat trick. Tennessee also received goals from Callie McKinney, Sydney Hunt and Danielle Marcano (2) to cap the big quarterfinal victory.
Defending Regional and National Champion Tampa Bay United 97 Premier (FL), who ended Tennessee SC's Region III title streak a year ago, came up short in overtime on Tuesday against 98 Lady Lobos Rush Premier (TN). Tampa Bay received a red card in the first half and played a player down for the remainder of the match, which allowed the Lobos to grab hold of the game in the extra periods to win, 4-2.
Semifinalists: Concorde Fire Central Elite (GA), Oklahoma FC 98 (OK), 98 Lady Lobos Rush Premier (TN), Tennessee SC 16 (TN)
Under-17 Boys
FC Dallas 99 Premier (TX-N) edged out GSA Force 99 White (TX-S), 5-3, in one of several high-scoring Under-17 Boys quarterfinal matchups. The battle of Texas sides, Julian Barajas put FC Dallas in front with a 20th-minute goal, and Dallas extended its lead with an own goal in the 11th minute. Not long after that, Jarvian Wigfall found the back of the net to push the FC Dallas advantage to 3-0. However, GSA fought back and pulled two goals back by midway through the second half, as Julian (Carter) Romero scored twice to cut FC Dallas' lead to 3-2. The North Texas side responded with a pair of Bonifacio Zarate goals in the final five minutes to give his side some breathing room. Jon-Talen Maples also added a late goal for GSA, but it wasn't enough as FC Dallas came away with the 5-3 victory.
Semifinalists: CESA 98 Premier (SC), Solar Chelsea Red 99 (TX-N), FC Dallas 99 Premier (TX-N), 98 CASL Red (NC)
Under-18 Boys
KSA 98 Premier (GA) used a late overtime goal to defeat FC Tampa Rangers (FL), 2-1, in their Under-18 Boys quarterfinal matchup. The Tampa back line stayed organized in the first half to disrupt KSA runners and draw the Georgia side offside multiple times. The KSA defense did well to hold its ground, as well, as the game entered the second half scoreless. A great KSA passing sequence in the 59th minute ended with a lunging finish by Shadi Dawkins to put KSA up, 1-0. That goal nearly held up, but Tampa's Jacob Minkovitz netted an 85th-minute equalizer to send the game to overtime. With a shootout looming, Samaan Williams deflected a low cross in the 117th minute that found the back of the net for what proved to be the winning goal.
Semifinalists: UFA-Norcross 98 Premier (GA), FC Dallas 98 Premier (TX-N), Mandeville Lakers 97/98 (LA), KSA 98 Premier (GA)
Regional winners of the Under-13 through Under-19 age groups earn a berth to the 2016 US Youth Soccer National Championships, which will be played July 25-31 at the Toyota Soccer Center in Frisco, Texas.
The US Youth Soccer National Championships will consist of US Youth Soccer Regional Champions, as well as the US Youth Soccer National League qualifiers in the Under-14 through Under-18 Boys and Girls age groups to complete the field of 96 teams.