Final High School Top 25 Rankings released for Fall 2018 (Girls)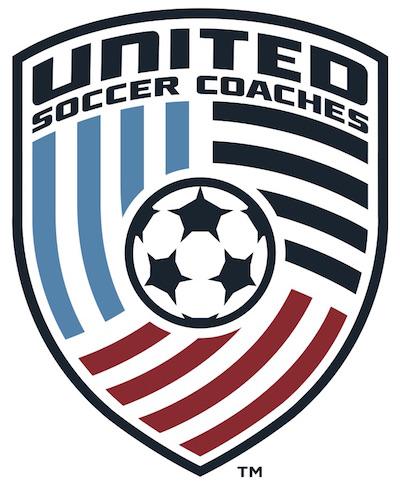 KANSAS CITY, Mo. (Via United Soccer Coaches) – United Soccer Coaches and USA TODAY High School Sports released the final regional and national polls in the USA TODAY/United Soccer Coaches Super 25 Fall Rankings for boys and girls high school soccer.
The girls poll also saw no movement with Jesuit (Portland, Ore.) once again sitting in the No. 1 spot at 19-0-0. Beavercreek (Beavercreek, Ohio) was second again at 23-0-0 with LaSalle Academy (Providence, R.I.) and Northern Highlands Regional (Allendale, N.J.) tied for third and McDonogh School (Owings Mills, Md.) rounding out the top five.
The first regular season regional and national rankings for the winter high school soccer scheduled are scheduled to be released in early January. The boys and girls winter preseason polls were released last week.
USA TODAY/United Soccer Coaches Super 25 Fall Girls – National – Final Ranking – November 27, 2018
| Rank | School | Prev. | W-L-T |
| --- | --- | --- | --- |
| 1 | Jesuit (Portland, Ore.) | 1 | 19-0-0 |
| 2 | Beavercreek (Beavercreek, Ohio) | 2 | 23-0-0 |
| 3 | LaSalle Academy (Providence, R.I.) | 3 | 19-0-0 |
| 3 | Northern Highlands (Allendale, N.J.) | 3 | 22-1-0 |
| 5 | McDonogh School (Owings Mills, Md.) | 5 | 15-0-2 |
| 6 | Valley Stream South (Valley Stream, N.Y.) | 6 | 20-0-0 |
| 7 | Bishop Gorman (Las Vegas, Nev.) | 7 | 28-0-0 |
| 8 | Sacred Heart Academy (Louisville, Ky.) | 8 | 25-1-1 |
| 9 | Monroe-Woodbury (Central Valley, N.Y.) | 9 | 20-1-1 |
| 9 | Carmel (Carmel, Ind.) | 9 | 20-1-2 |
| 11 | Eastern (Voorhees, N.J.) | 11 | 26-2-0 |
| 12 | Wachusett Regional (Holden, Mass.) | 12 | 20-1-2 |
| 13 | Jamesville-DeWitt (DeWitt, N.Y.) | 13 | 21-1-0 |
| 14 | Minnetonka (Minnetonka, Minn.) | 14 | 16-4-1 |
| 15 | Champlain Valley Union (Hinesburg, Vt.) | 15 | 17-0-0 |
| 15 | Houston (Germantown, Tenn.) | 15 | 21-2-0 |
| 17 | Bishop Kelly (Boise, Idaho) | 17 | 22-0-0 |
| 18 | Villa Joseph Marie (Holland, Pa.) | 18 | 21-3-0 |
| 19 | Manchester Central (Manchester, N.H.) | 19 | 17-2-0 |
| 20 | Collierville (Collierville, Tenn.) | 20 | 19-4-0 |
| 21 | Strongsville (Strongsville, Ohio) | 21 | 19-1-3 |
| 22 | Bridgewater-Raritan (Bridgewater, N.J.) | 22 | 21-2-0 |
| 23 | Bethlehem Central (Delmar, N.Y.) | 23 | 18-2-1 |
| 24 | Archbishop Spalding (Severn, Md.) | 24 | 14-1-2 |
| 24 | Gig Harbor (Gig Harbor, Wash.) | 24 | 15-0-0 |
Records are through games of Nov. 25, 2018