Field set for American Athletic Conference women's soccer championship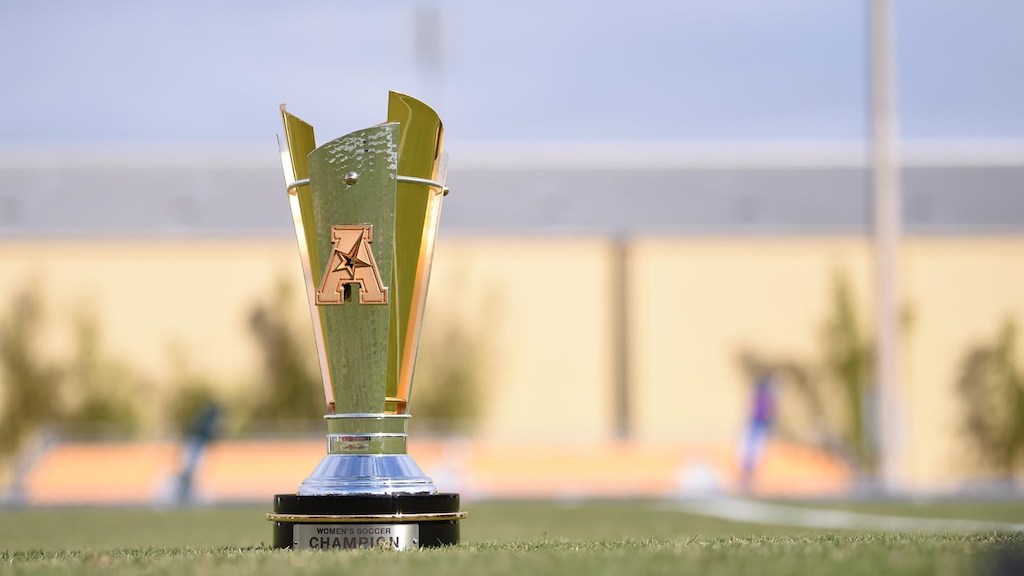 IRVING, Texas – The field is set for the 2020 American Athletic Conference Women's Soccer Championship, to be held April 15 and 17 in Tampa, Fla. USF will host the tournament after earning the No. 1 seed.
The first semifinal on Thursday, April 15 will be No. 2 Memphis against No. 3 Cincinnati at 3 p.m. ET/2 p.m. CT. In the second semifinal, No. 1 seed and host USF will face No. 4 East Carolina at 7 p.m. ET/6 p.m. ET. The championship final will take place Saturday, April 17 at 2 p.m. ET/1 p.m. CT. All three matches of the American Athletic Conference Women's Soccer Championship will air live on ESPN+.
Seeding was determined by points per conference match because of the uneven number of conference games played among member schools.
No. 1 USF (6-0-1, 19 points, 2.71 points per game) earned the No. 1 seed after defeating Memphis, 2-1, last weekend. It is the second time the Bulls have won the regular-season title (2018). The Bulls are the defending tournament champions after defeating Memphis in last season's final. USF also won the tournament crown in 2017.
No. 2 Memphis (6-1-0, 18 points, 2.57 ppg) earned the No. 2 seed in The American's championship for the fourth time (2014, 2016, 2018). Memphis is looking for its second tournament championship after winning in 2018.
No. 3 Cincinnati (3-3-1, 10 points, 1.43 ppg) is seeded third for the second time in The American's conference tournament (2017). The Bearcats are looking for their second tournament crown after capturing the title in 2015 on penalties over USF.
No. 4 ECU (3-3-2, 11 points, 1.38 ppg) finished in the top-4 of The American's standings for the second time after finishing fourth in 2018. The Pirates are looking for their first win in conference tournament.
2020 American Athletic Conference Women's Soccer Championship
Corbett Soccer Stadium
Tampa, Fla.
Semifinals – Thursday, April 15
No. 3 Cincinnati vs. No. 2 Memphis – 3 p.m. ET/2 p.m. CT – ESPN+
No. 4 East Carolina vs. No. 1 USF – 7 p.m. ET/6 p.m. CT – ESPN+
Championship Final – Saturday, April 17
Semifinal winners – 2 p.m. ET/1 p.m. CT – ESPN+