FC Virginia U-17s battle Italy national team on rugged Alps tour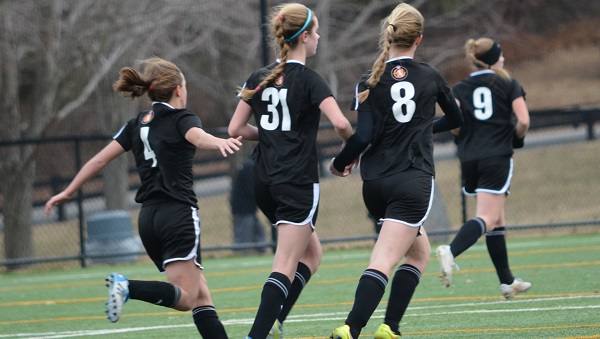 It's not every day that an ECNL club lines up against a national team squad.
But that's exactly what happened on April 3 when an FC Virginia Under-17 squad traveled to the famed Coverciano, the training ground and headquarters of the Italian Football Association, in Florence, Italy, to play against the Italian women's U-17 national team.
+READ: Washington Post features FC Virginia ECNL side in article on club vs. high school soccer
The result, a 1-0 loss for FC Virginia, came against a technically proficient national side that last year finished third in the FIFA Women's U-17 World Cup in Costa Rica.
But despite putting in such a strong performance against a high-profile national side, their coach saw the young American players visibly affected by the result.
"When they walked off the field you would have thought they lost the national final," said FC Virginia head coach Terry Foley. "They were emotionally and physically drained. They left everything out on the field."
FC Virginia's game against the Italian U-17s was only one of four matches that the club played in a whirlwind tour that in six days took them from Turin to Florence to Lugano, Switzerland at the base of the Alps.
The entire trip was the brainchild of Emanuele Gaiarin, whose organization, Pass Academy Sport System, sends young American players to study and play soccer in Europe. Gaiarin approached FC Virginia coach Foley with the opportunity to play the Italian U-17s.
"We were talking about taking a spring trip to Europe and [Gaiarin] said if we wanted to go to Italy and Switzerland he could arrange some highly competitive games for us," Foley said.
Gaiarin noted that the Italians wanted their young players to encounter a different style and intensity of play than they were used to and they felt that an American club team could provide that.
"The national team itself wants to expose their young players as much as they can to a different style of game," Gairarin said. "The Italian coaches said they were very pleased they had the opportunity to play this match because they encountered a similar style of play and physicality that they don't usually see at the youth level in the Italian league, because it's a more technical and methodical type of play."
The match against the Italian U-17s, however, wasn't FC Virginia's first of the trip.
On just their second day in Italy, the FCV girls – who currently sit in first place in their ECNL division with a 10-0-1 record and a whopping +27 goal differential – played Italian Serie B Women's club FCF Albese. They lost the match 2-0, but Foley believes that it was a good tune-up for the game at the Coverciano and for the rest of the trip.
+READ: MIC test: Chivas USA U-14s shine in Spanish tourney, push Barcelona to final whistle
"These teams had some good players on them," Foley said. "From a coach's perspective, [FCV] did what they were supposed to do, which is to play well. Always when you go away, you want the local people…to talk about your team and how they were playing and we achieved that objective."
But FC Virginia rebounded nicely when they traveled to Switzerland to play in the City of Lugano International Women's Tournament. The club won its first match on penalty kicks to earn a spot in the final against host FC Lugano.
The final match was a fitting end to FC Virginia's trip, as Foley's girls dismantled Swiss club FC Lugano 4-0 behind a hat trick from University of North Carolina commit Emily Fox.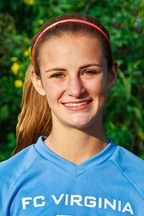 The FC Virginia girls also got the opportunity to train with two coaches from the Italian Football Association. Gairarin said that both coaches were impressed with their charges.
"They are used to working with top-division up to national-caliber players," said Gairarin of the Italian coaches. "They were so pleased working with the American girls. They loved the fact that they are great listeners and actually implement everything that they taught them."
And the admiration went both ways.
"If there's one thing Americans are renowned for, it's athleticism," he said. "I know that we can pass the ball around, but I thought we'd have the edge athletically [over] the Italian national team and we did not. They had pace all over the field. They were quick. Obviously, when you add that to being very technical it made it for a very testing game."
+READ: Potomac ECNL review: MD United U-17s strengthen playoff bid, Bethesda SC teams earn tough wins
For the FCV girls, who trained on the very fields that were once the stomping grounds of Rossi, Baggio, and Pirlo, there's no question that the trip to Italy has affected their entire soccer outlook. And according to Foley, it came at just the right time, as his squad looks ahead to the business end of their 2014-15 season.
"I think [the trip] puts them in good shape for the rest of the campaign, getting ready for the ECNL playoffs and getting ready for the rest of our season."