FC Florida U-19 Boys clinch spot in US Youth Soccer title match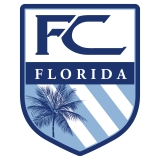 FRISCO, Texas (Via US Youth Soccer) — After two days of play in Frisco, Texas, FC Florida 96/97 Elite (FL) has proven true the saying, "It's not how you start, it's how you finish."
For the second straight game, the Florida side used a big second half to pull away for a win — this time a 4-2 victory over 2013 National Champion Smithtown Kickers SC Arsenal (NY-E) on the second day of play at the 2016 US Youth Soccer National Championships. The victory helps FC Florida advance to the Under-19 McGuire Cup final, where it will meet defending champion FC Golden State (CA-S).
"I'm extremely proud of the boys. It has been a difficult tournament, and the score doesn't reflect the competitiveness of the games," FC Florida coach Victor J. Sanchez said. "We've won these games for the most part in the second half, and our opposition has been resilient."
+Read: US Youth Soccer National Championships Day 1 Recap
Smithtown had all the momentum — and seemingly all the possession of the ball — throughout the first half, as the Eastern New York side peppered the Florida goal with shots but saw several attempts narrowly miss the mark.
In the 26th minute, Smithtown's Harrison Weilbacher cut onto his right foot and sent a cross to the back post, where Nkosi Burgess rose up to head it into the net to put Arsenal in front, 1-0. The 2013 champs had a few chances shortly after to double the advantage, but Florida managed to keep its deficit at one goal.
With just a couple minutes left in the opening half, FC Florida converted one of its few chances, as Mohamed Conde rose up to head in a corner kick to equalize the score at 1-1.
"That really took a lot of pressure off of us going into the second half — knowing we played so poorly and were able to keep it to a 1-1 match," Sanchez said. "It was a critical tying goal to close out the first half."
The Florida side carried the momentum of the equalizer into the second half, and John Schroeder found the back of the net in the 59th minute to put the side in front. Nicolas Bellarde doubled the advantage shortly after, as he used his 6-foot-2 frame to win a header on a corner kick and power it into the net.
Conde added his second goal when he ran onto a flicked on ball and slotted his shot around the Smithtown keeper to make the score 4-1 in the 72nd minute. Smithtown's Matthew McDonnell added a late goal, but FC Florida held on for a 4-2 win.
"The other day at the luncheon, we all had an opportunity to see what we're playing for and see it in person — not just a picture," said Schroeder, whose goal on Wednesday proved to be the game-winner. "Seeing the trophy and legacy that goes behind it — we've put a lot of sacrifice and time into getting to this stage. Booking a spot in the final is the ultimate reward at this point."