FC Cincinnati hires Larry Sunderland as Director of Player Development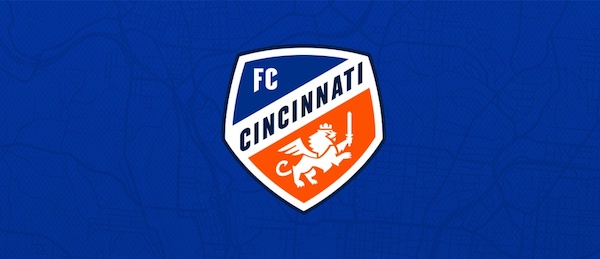 CINCINNATI (Via FC Cincinnati) – Veteran youth development expert Larry Sunderland has been hired as FC Cincinnati's first Director of Player Development, club president Jeff Berding announced today.
Sunderland comes to Cincinnati from the Portland Timbers, where he has served as the club's Youth Technical Director since December 2015.
At FC Cincinnati, Sunderland is charged with overseeing the launch, build and administration of the forthcoming FC Cincinnati Academy, and will also manage the club's relationship with the United Soccer League through FCC's own programming, as well as identifying potential affiliations and player development relationships.
Additionally, Sunderland – who will report to the incoming General Manager – will oversee ongoing development initiatives for all FC Cincinnati players, from the Academy age groups up through the first team. Sunderland will also work collaboratively with the GM to create and implement a unified training philosophy and methodology throughout every playing level in the club.
The FC Cincinnati Academy is launching for the 2019-20 season with the Under 15 and Under 16/17 age groups. Invitation-only tryouts will be held in the coming weeks in order to form the club's inaugural youth teams. The FCC Academy will be fully funded for all participants, will compete in the U.S. Soccer Development Academy and team training sessions will take place at the Mercy Health Training Center in Milford, Ohio.
"We're thrilled to welcome a proven player development expert to FC Cincinnati as we expand and deepen our soccer operations, starting with the immediate launch of the FC Cincinnati Academy," Berding said. "Larry has impeccable credentials and demonstrated success at installing and cultivating both a winning and a successful culture everywhere he's been. He has been on the forefront of developing and refining the player development pyramid in the United States and we look forward to bringing his expertise to our club."
"I'm thankful to the FC Cincinnati leadership for providing me with the opportunity to become the club's first Director of Player Development," Sunderland said. "Building on an exciting culture, a philosophy of development, and an intentional process of guiding players from the Academy to the first team is what really aligned me with FCC from my first conversation.
"I believe that closing the gap between youth and professional development here in the U.S. requires a dedicated focus. It begins with our Academy and ends with first-team opportunities for our players. What happens in-between is the stuff that energizes me," Sunderland added.
In Portland, Sunderland oversaw all soccer-specific areas of the Timbers Academy and player development system, while also serving as the head coach of the U19 team that competed in the U.S. Soccer Development Academy (USSDA). Portland's Homegrown Player signings to the first team during Sunderland's tenure including Marco Farfan and Foster Langsdorf.
Sunderland also served as the head coach of the U.S. Under-16 Boys Youth National Team that won the 2019 UEFA Development Tournament in Prague, Czech Republic earlier this month.
"These next few months will be busy as we begin to build out our inaugural FCC Academy rosters and staff," Sunderland said. "I look forward to collaborating with local soccer leadership to help build an Academy and Player Development model that will make Cincinnati proud.
"I would also like to express my gratitude to the Portland Timbers. I'm most thankful for the time, investment and support the organization provided me with as the Academy Director the last three-and-a-half years. I move on to this next chapter, full of great memories and friendships, knowing the Academy has made tremendous strides and remains in good hands," Sunderland added.
He arrived in Portland from the Chicago Fire Academy where since 2007 he served as director of player development, and later academy director, before departing for Portland in 2015.
While in Chicago, he led the development of the country's first fully integrated professional soccer development model, from youth soccer up through the first team. Under his direction, the Fire Academy won U.S. Soccer Development Academy championships at the U-16 level (2010) and the U-18 level (2015). Sunderland also oversaw two U-20 North American Championships (2008, 2012).
Sunderland is also the only coach in the United States to win national championships at the Under-14 (U.S. Youth Soccer), Under-16 (USSDA), Under-18 (USSDA) and Under-20 (USL) levels.
With the Fire, Sunderland also served as Technical Director of the Chicago Fire PDL team, Super-20s and Fire Juniors youth club. During his tenure, six former Fire Academy players signed with the first team as Homegrown players, including Victor Pineda, Harrison Shipp, Chris Ritter, Collin Fernandez, Kellen Gulley and Patrick Doody.
Sunderland holds a USSF "A" License, USSF National "Youth" License, NSCAA Advanced National Diploma, the KNVB "Youth" Certificate and successfully completed the FFF's Elite Formation Coaches License (equivalent to UEFA "Pro" License). He joined the USSF National Instructional Staff in 2000 and the NSCAA Associate National Staff in 2002.
At the collegiate level, his coaching resume includes head coaching positions at Wisconsin Lutheran College (1994-97) and Kendall College, as well as serving as a men's soccer assistant coach at Long Island University/CW Post College.
Sunderland's professional playing career began in 1985 with the New York Express of the Major Indoor Soccer League (MISL). In 1986, he moved to the Milwaukee Wave of the National Professional Soccer League (NPSL) and won the NPSL with the Chicago Power in 1991.