FC Cincinnati hires Gerard Nijkamp as General Manager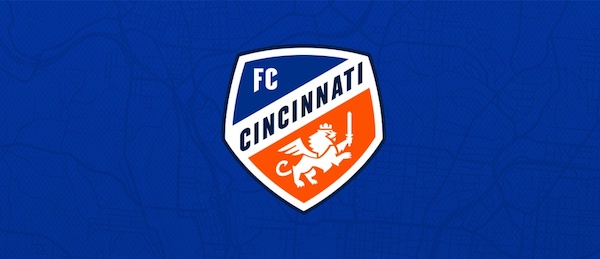 CINCINNATI (Via FC Cincinnati) – Dutch football executive Gerard Nijkamp (pronounced NIE-camp) has joined FC Cincinnati as General Manager to oversee all aspects of the club's sporting activities.
Nijkamp, 49, comes to Cincinnati from The Netherlands and Eredivisie club PEC Zwolle, where he served as the club's technical director since 2012. Nijkamp was responsible for developing PEC Zwolle's playing philosophy and implementing it throughout the club, while also overseeing the club's roster, scouting initiatives, youth academy and the technical, medical and football staffs.
At FC Cincinnati, Nijkamp will direct all soccer-related areas, including: roster management; roster budget and salary cap administration; player acquisition and scouting; sporting data analysis; overseeing the first-team coaching staff, sports performance and medical staffs; and the youth development programs.
Nijkamp will report to club president Jeff Berding, and will manage the first-team head coach, Technical Director Luke Sassano, Director of Sports Performance Gary Walker and Director of Player Development Larry Sunderland. He will also be involved in the selection of the club's next head coach, a process which is now underway.
Nijkamp will be introduced later this morning at a press conference with Berding at the club's Mercy Health Training Center, followed by a conference call for national media later in the afternoon.
"I am very happy and proud to be part of the FC Cincinnati family," Nijkamp said. "I would like to thank Carl H. Lindner III and Jeff Berding for their confidence in me and the vision I plan to bring to FCC. I will put all of my knowledge, experience and skills into building a successful club for this wonderful city. I'm looking forward to working together with our staff here to create something special for the amazing fans in Cincinnati."
Nijkamp arrives in Cincinnati after seven seasons at PEC Zwolle, having re-joined the club in 2012 after its promotion to the Eredivisie following an eight-year stint in the second division.
While in Zwolle, Nijkamp guided the club to a semifinal showing in the KNVB Cup (Dutch Cup) his first year, before winning it outright in his second season in 2013-14 and gaining a 2014-15 UEFA Europa League berth. That season they also won the 2014 Johan Cruyff Cup (Dutch Super Cup). While achieving PEC Zwolle's best-ever Eredivisie finish (sixth) in 2014-15, the club also earned a berth in the Dutch Cup final. The club earned finishes in the top half of the Eredivisie table in 2015-16 (eighth) and 2017-18 (ninth).
Nijkamp began his playing career in the Be Quick'28 youth system before joining SV Zwolle for one season in 1988. He went back to Be Quick'28 for six years before a two-year stay with CSV'28 that ended in 1997.
While winding down his playing career, Nijkamp got into coaching, starting with the KNVB Academy U12 group in 1994. When his playing career ended, he joined FC Zwolle as the club's Academy Director where he also served as the U19 head coach, youth assistant coach and interim first-team head coach during his stay. While with FC Zwolle's academy, Nijkamp also served on the Netherlands' U21 National Team coaching staff from 2005 through 2007.
Following the stint with FC Zwolle's academy, Nijkamp moved to Qatar where he served as Academy Director for both Al Ahli (2007-09) and Al Rayan (2009-11). After his time in the Middle East, he spent the 2011-12 season leading KNVB coaching education programming before he returned to PEC Zwolle as Technical Director.
Nijkamp holds the UEFA A License and UEFA A Youth License, as well as KNVB A, B and C coaching certifications. He is also fluent in Dutch, English and German.
FC Cincinnati President Jeff Berding on Creating a Stand-Alone GM Position and Hiring Gerard Nijkamp
"As we entered Major League Soccer, we had the fastest ramp-up in this current era of expansion, with less than 300 days compared to more than 1,000 days for the last two expansion clubs. To be ready to enter MLS under such a tight turn-around, much of our focus during the last year was on the business side of our club and building it up to meet MLS needs. As an example, we went from about 35 employees this time last year to almost 90 today. In January, we also brought on Dennis Carroll as Chief Operating Officer to help lead and manage the day-to-day MLS business operations. 
"Our goal had always been to build our business side up first while trusting our existing soccer staff – who led the record-setting season in 2018 – to guide our initial transition from the USL to MLS. This strategic timeline also allowed me to learn from new my MLS peers, and their experiences and club structures. As we began our inaugural MLS campaign, we turned our attention to the sporting side and the development of a sustainable, winning organization.
"We looked at many ways to better structure our business, and we knew wanted to bring in someone who could oversee the entire soccer silo and give it his full attention. I am very involved in our West End Stadium project and making sure it's completed on-time and on-budget, as well as sourcing and raising additional investments in partnership with the Raine Group, and growing the FC Cincinnati brand locally, nationally and internationally. I had always intended to step away from day-to-day involvement on the soccer side and allow a career soccer professional to put full effort into our work there.
"Earlier this year, with the assistance of outside consultants, we quietly began an international search for a general manager who not only meet our expectations for experience and past success, but who also understood the importance of establishing a successful, collaborative and data-driven culture. We have very high expectations for the club – not only in the long term, but also in the near term – so this was a critical hire that we took our time with and made sure to exercise due diligence.
"We believe Gerard is a fantastic fit for FC Cincinnati, both with his on-field football expertise, but also his off-field demeanor and managerial style. He has seen tremendous success at PEC Zwolle, winning the Dutch Cup and Dutch Super Cup, qualifying for the UEFA Europa League and maintaining its place in the Eredivisie, all while using forward-thinking systems to source players and analyze the club's performance.
"We have great ambitions for FC Cincinnati and Gerard is stepping into a very large role. We will give him all of the support he needs to make us a successful, winning and community-focused club – from the first team all the way down to our newly established Academy."