FC Cincinnati Academy to launch with U-15, U-16/17 teams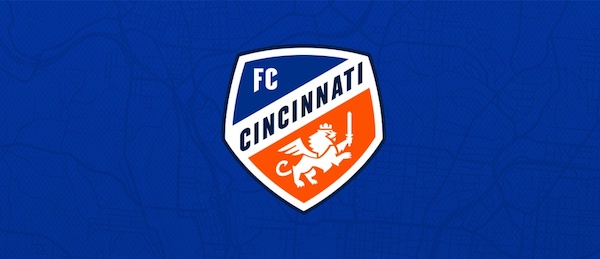 CINCINNATI (Via FC Cincinnati) – The FC Cincinnati Academy will launch in 2019-20 with teams playing at two different age levels: Under-15 and Under-16/17.
Further information about the FC Cincinnati Academy will be released in the coming weeks, including technical staff, structure and try-out information.
"We've been working with U.S. Soccer and Major League Soccer to determine and implement the optimal youth structure for the region as we launch the FC Cincinnati Academy this fall," FCC President and General Manager Jeff Berding said. "We have a good relationship with Cincinnati United (who have for two years fielded US Soccer Development Academy teams) and many of the other youth clubs in the area. We will work together collectively to deliver a player-centric development program. FC Cincinnati has a responsibility to drive youth soccer to a higher level in the Tri-State area, in a program that will ultimately bear first-team FCC players in MLS and into the U.S. National Teams. We certainly appreciate the cooperation from all the youth clubs and the patience from parents and players as we have worked through this build-up while fielding a first-team for MLS in record time."
"Major League Soccer has placed extraordinary emphasis on youth development and teams are seeing tangible results and benefits – on and off the field – from their academy programs' success. We look forward to starting our Academy shortly, and helping drive that real grassroots excitement here in the Cincinnati region," Berding added.
As with almost every MLS Academy, all of the FC Cincinnati Academy players' expenses related to soccer competition will be covered by the club, meaning players and their families will not be asked to pay any annual fees or be charged any money to play for FCC. All of the players' needs – including equipment, uniforms, facilities and team travel to and from competitions – will be paid for by the club. During the 2018-19 season, all MLS Academies played in the U.S. Soccer Development Academy (DA) – including the three Canada-based clubs.
With the announcement of the inaugural youth teams, additional try-out and roster-assembly information will be released in the coming weeks. Throughout the last year, FC Cincinnati has worked with the region's top youth clubs to identify potential youth players who have the ability, talent and demeanor to represent FCC. The ambitious plan is to have the Academy players identified prior to the conclusion of club tryouts.
FCC will build out their development pyramid over the next few years, as well as expand feeder and talent identification programming.