FASA renamed Fredericksburg FC as club begins rebranding campaign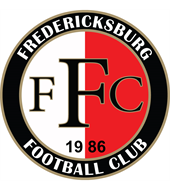 FREDERICKSBURG, Va. (Via Fredericksburg FC) – The Fredericksburg Area Soccer Association has rebranded as Fredericksburg FC, the first of several institutional changes being announced by the club's new leadership, including a new logo, new staff hires and significant programming updates throughout the organization.
"With this branding project, we're trying to put a stamp on this as a more professional organization with a full-time administrative staff and coaching staff," said Grover Gibson, who was recently named the club's President and Executive Director. "We are working around the clock on soccer."
Director of Coaching David Shaw has been named Fredericksburg FC's full-time Technical Director, and Gibson, Shaw and other full time staff members will oversee the day-to-day operations of the 1,300-player soccer club, the largest in Fredericksburg and the surrounding Spotsylvania County.
"We are trying to provide the absolute maximum we can from the coaching side in order to increase our player development," Gibson said.
The club's new logo and name are reflective of an evolving landscape across the pyramid of American soccer, with an approach modeled after European tradition.
"The Fredericksburg FC logo reflects a more modernized, but also timeless look and is more representative of a professionally minded-club," Gibson said. "From youth soccer to MLS, more organizations are becoming more geared to a European-based model."
Gibson is a Fredericksburg native who played youth soccer with the Richmond Strikers and Braddock Road Youth Club before a 13-year professional career in Germany as a midfielder for eight different teams.
He currently runs the Grover Gibson Soccer Foundation in Fredericksburg, which owns and operates RVA FC, a National Premier Soccer League semi-professional club based in Richmond. Beginning in 2015, RVA FC will move to Fredericksburg and merge with Fredericksburg FC, becoming the club's senior men's team.
Also in 2015, Fredericksburg FC will add a women's senior team which will compete in the Women's Premier Soccer League, giving the youth club a full player development model on both the boys and girls sides within the organization.
"It will be something that everyone who is a part of the youth club will be able to benefit from," Gibson said.
Fredericksburg FC's tryouts for the upcoming winter seaso are scheduled for Nov. 17-20.
Other aspects of FASA's rebranding to Fredericksburg FC include:
* A new club website: www.fredericksburgfc.org.
* The addition of year-round outdoor training, including a formalized winter training schedule throughout the club
* Restructuring of the youth board
* Removing labeling of "Elite" and "Premier" teams and switching to a color-based system: Black (1st team), Red (2nd team), White, Gold, etc.
* Removal of the club's Super-Y League program