Fall 2018 High School All-America Teams announced (Boys)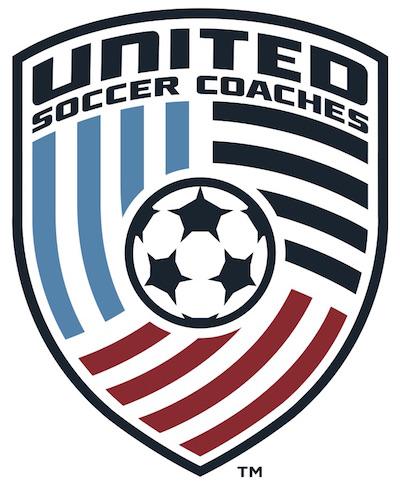 KANSAS CITY, Mo. (Via United Soccer Coaches) – United Soccer Coaches announced on Monday the association's High School Boys and Girls All-America Teams for the 2018 fall season.
Players on this year's United Soccer Coaches High School All-America Teams will be recognized for their accomplishments at the All-America Ceremony & Reception on Saturday, Jan. 12, 2019 at McCormick Place West in Chicago in conjunction with the 2019 United Soccer Coaches Convention.
In addition to today's All-America Teams announcement, the 2018 United Soccer Coaches Fall Boys and Girls High School All-Region Teams have been posted in the "Awards Central" section of UnitedSoccerCoaches.org.
2018 United Soccer Coaches Fall High School Boys All-America Teams
| | | | | |
| --- | --- | --- | --- | --- |
| Pos. | First | Class | School | City, State |
| K | Carter Abbott | Sr. | Marquette University High School | Milwaukee, Wis. |
| K | Nathan Hanna | Sr. | C.W. Baker High School | Baldwinsville, N.Y. |
| K | Andrew Nicholsen | Sr. | Detroit Catholic Central High School | Novi, Mich. |
| K | Tom Welch | Sr. | Naperville North High School | Naperville, Ill. |
| D | Brennan Callow | Sr. | The Seven Hills School | Cincinnati, Ohio |
| D | Nolan DeWeese | Sr. | Christian Brothers College High School | St. Louis, Mo. |
| D | Roman Dutkewych | Sr. | Ellington High School | Ellington, Conn. |
| D | Jack Eaton | Sr. | Chesterton High School | Chesterton, Ind. |
| D | Louis Gazo | Sr. | Northfield Mount Hermon School | Mount Hermon, Mass. |
| D | Joshua Lindell | Sr. | DeSmet Jesuit High School | Creve Coeur, Mo. |
| D | Thamba Mbungu | Sr. | Manchester Central High School | Manchester, N.H. |
| D | Tom McGrail | Sr. | Salesianum School | Wilmington, Del. |
| D | Chris Noriega | Sr. | Delbarton School | Morristown, N.J. |
| D | Andrew Sullivan | Sr. | Glastonbury High School | Glastonbury, Conn. |
| D | Abdel Talabi | Sr. | Nauset Regional High School | Eastham, Mass. |
| M | Noah Alexander | Sr. | Dayton Christian High School | Miamisburg, Ohio |
| M | Joseph Arena | Sr. | Holmdel High School | Holmdel, N.J. |
| M | Christian Buendia | Sr. | St. Charles Preparatory School | Columbus, Ohio |
| M | Nathan Dragisich | Sr. | West Allegheny High School | Imperial, Pa. |
| M | Anthony Dragisics | Sr. | Archbishop Curley High School | Baltimore, Md. |
| M | Alejandro Ferrer-Lugo | Sr. | Minnetonka High School | Minnetonka, Minn. |
| M | Cristian Gomez | Sr. | St. Francis DeSales High School | Columbus, Ohio |
| M | Justin Harris | Sr. | River Hill High School | Clarksville, Md. |
| M | Sandor Jakab | Sr. | Revere High School | Richfield, Ohio |
| M | Josh Kidder | Sr. | Archbold High School | Archbold, Ohio |
| M | Henry Martinez | Sr. | Amityville Memorial High School | Amityville, N.Y. |
| M | Samuel O'Connor | Sr. | Brighton High School | Rochester, N.Y. |
| M | Connor Paik | Sr. | Monroe-Woodbury High School | Central Valley, N.Y. |
| M | Andrew Privett | Sr. | McDonogh School | Owings Mills, Md. |
| M | Dominic Ruffolo | Sr. | Archbishop Alter High School | Kettering, Ohio |
| M | Ross Showalter | Sr. | Clarence High School | Clarence, N.Y. |
| M | William Taylor | Sr. | Madison West High School | Madison, Wis. |
| M | Nathan Temm | Sr. | Christian Brothers College High School | St. Louis, Mo. |
| M | Cannon Tootle | Sr. | Swansboro High School | Swansboro, N.C. |
| M | Jeremy Verley | Sr. | Milton Academy | Milton, Mass. |
| M | Jack Warren | Sr. | Joel Barlow High School | Redding, Conn. |
| M | Brian Winkler | Sr. | Daviess County High School | Owensboro, Ky. |
| F | Samuel Bass | Sr. | Myers Park High School | Charlotte, N.C. |
| F | Aidan Bates | Sr. | Blue Valley Southwest High School | Overland Park, Kan. |
| F | Luis Blanco | Sr. | William E. Tolman Senior High School | Pawtucket, R.I. |
| F | Noah Boffo | Sr. | New Albany High School | New Albany, Ohio |
| F | Brennan Creek | Sr. | Hackett Catholic Prep High School | Kalamazoo, Mich. |
| F | Parker Csiszar | Jr. | Medina High School | Medina, Ohio |
| F | Jared Dillon | Sr. | Roman Catholic High School | Philadelphia, Pa. |
| F | Cameron Emde-Gerdine | Sr. | Concord-Carlisle High School | Concord, Mass. |
| F | Herbert Endeley | Sr. | Totino-Grace High School | Fridley, Minn. |
| F | Lucas Fecci | Sr. | Somers High School | Lincolndale, N.Y. |
| F | Cameron Gail | Sr. | Arapahoe High School | Centennial, Colo. |
| F | Malvin Gblah | Sr. | Lakewood High School | Lakewood, Ohio |
| F | Cade Gergye | Sr. | Bay High School | Bay Village, Ohio |
| F | Pablo Gonzalez-Rotger | Sr. | Saint Johsbury Academy | Saint Johnsbury, Vt. |
| F | Bilal Hersi | Jr. | Lewiston High School | Lewiston, Maine |
| F | Kevin Hileman | Sr. | Ottawa Hills High School | Ottawa Hills, Ohio |
| F | Kyle Hofschneider | Sr. | Kenmore East High School | Tonanwanda, N.Y. |
| F | Freddy Kirezi | Sr. | North Central High School | Indianapolis, Ind. |
| F | Ty Konrad | Jr. | Naperville North High School | Naperville, Ill. |
| F | Alexander Levengood | Sr. | St. Christopher's School | Richmond, Va. |
| F | Noah Madrigal | Jr. | Peoria Notre Dame High School | Peoria, Ill. |
| F | Tate Mohney | Sr. | Butler Area High School | Butler, Pa. |
| F | Emmanuel Petrov | Sr. | Ravenscroft School | Raleigh, N.C. |
| F | Evan Rasmussen | Sr. | Libertyville High School | Libertyville, Ill. |
| F | Andrew Rent | Jr. | Gorham High School | Gorham, Maine |
| F | Tommy Scalici | Sr. | Morris Knolls High School | Rockaway, N.J. |
| F | Spencer Straka | Sr. | St. Francis de Sales High School | Toledo, Ohio |
| F | Michael Suski | Sr. | Loomis Chaffee School | Windsor, Conn. |
| F | Sean Touey | Sr. | Abington High School | Rockledge, Pa. |
| F | Andrew Weiner | Sr. | Wellington C. Mepham High School | Bellmore, N.Y. |
| F | Axel Whamond | Sr. | Fairfield College Preparatory School | Fairfield, Conn. |
* Asterisks indicate number of previous All-America selections