Ellis holds over five players from U-23 camp to train with USWNT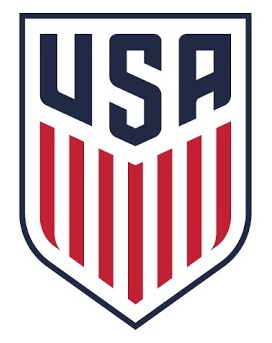 CHICAGO (Via U.S. Soccer) – U.S. Women's National Team head coach Jill Ellis has held over five players from the U.S. Under-23 Women's National Team camp that ended this morning to train for several days with the full USWNT, which begins its camp today at the National Training Center in Carson, California.
"These players showed very well during the U-23 training camp, and this is a great opportunity to see how they perform in the highly competitive environment of January Camp," Ellis said. "Having a few more players in camp helps us in our 11v11 competition, and as I've said on many occasions, the majority of this year is about looking at new players so we can continue to expand our pool."
The five players include one who was taken yesterday in the 2017 National Women's Soccer League College Draft, three current college players and 16-year-old Brianna Pinto. Goalkeeper Casey Murphy, a rising senior at Rutgers, played every minute of all six games for the USA at the recent 2016 FIFA Under-20 Women's World Cup in Papua New Guinea. At 6-foot-1, the 20-year-old is the tallest goalkeeper ever called into the full U.S. Women's National Team.
+Read: Forty players selected in 2017 NWSL College Draft
Ellis also held over defender Mandy Freeman, who played a key role in helping the University of Southern California win the 2016 NCAA Championship. The 21-year-old Freeman was a starting center back on the U.S. team that competed in the 2012 FIFA U-17 Women's World Cup in Azerbaijan. She was taken as 10th and last pick of the opening round by Sky Blue FC.
Midfielder Tierna Davidson, who is 18 years old, started all 21 games for Stanford as a freshman last season, scoring two goals with two assists. The 5-foot-10 Davidson has spent extensive time with the USA's Youth National Teams and has six caps and one goal at the U-20 international level. Forward Savannah McCaskill is a rising senior at South Carolina, which had a fantastic 2016 season, going 21-2-1 and spending eight weeks ranked in the top-five in the nation. The 20-year-old McCaskill led the Gamecocks in scoring with 17 goals and 11 assists and was named a First-Team All-American and SEC Player of the Year.
+Read: U.S. Soccer to host second edition of SheBelieves Cup in March
Ellis also kept Pinto, who becomes one of the youngest call-ups of the modern era of the U.S. Women's National Team. She turns 17 on May 24. Pinto was a starter in the center midfield for the USA at the 2016 FIFA U-17 Women's World Cup in Jordan. She finished her U-17 international career with 20 caps and one goal.
The January training camp is a key evaluation period for Ellis and her staff to choose a squad for the upcoming SheBelieves Cup, which – as did the inaugural tournament last year – features four of the world's top five ranked teams in the USA (No. 1), Germany (No. 2), France (No. 3) and England (No. 5), competing in three doubleheaders from March 1-7.