EDP Winter Showcase 2020 Recap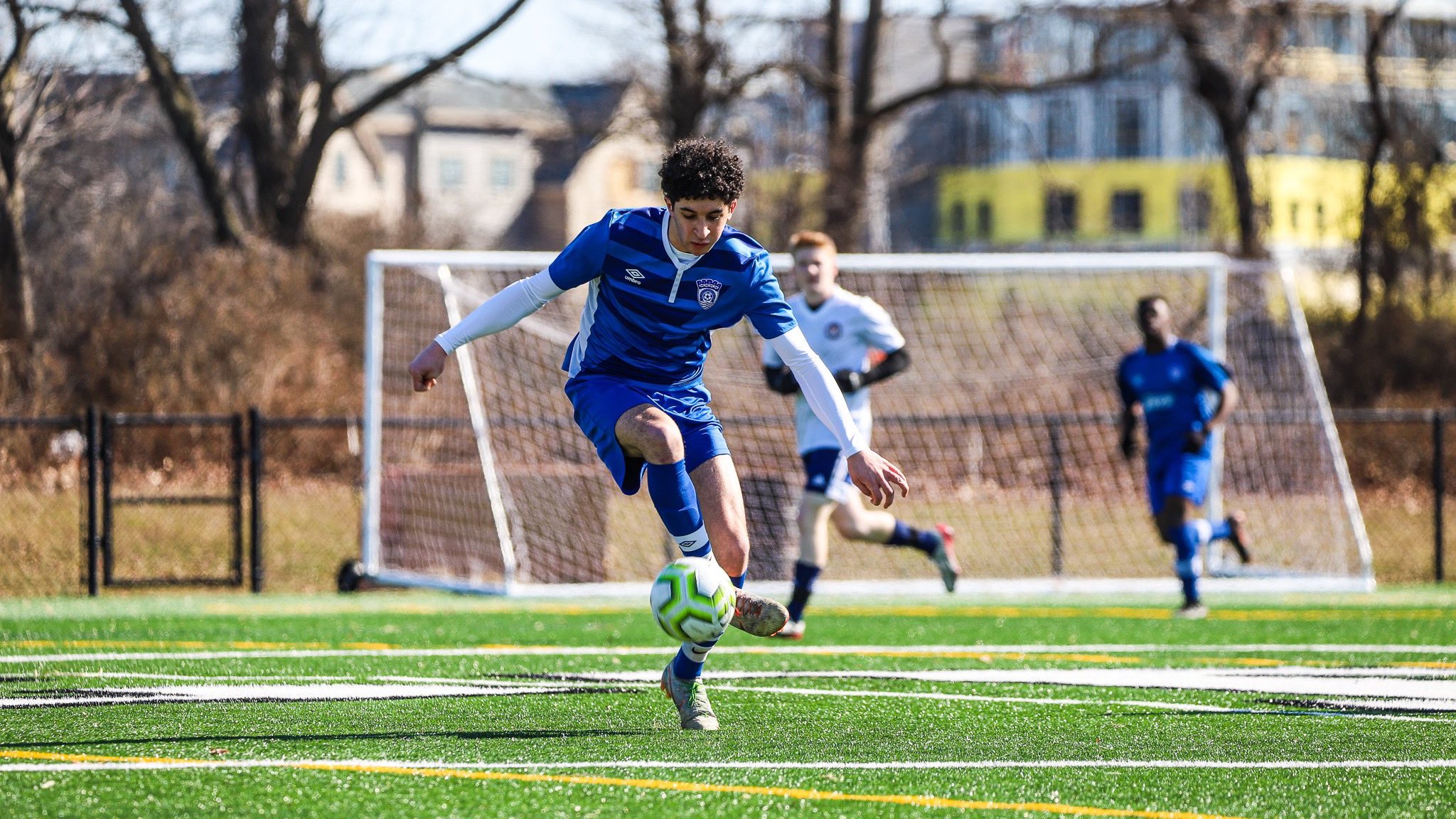 By Christopher Korte, EDPSoccer.com
The EDP Winter Showcase 2020, part of EDP's Pathway to College™, paired best versus best in an invitation-only event for highly competitive 17U and 19U boys teams.
This Showcase took place over two days at Heavenly Farms Park in East Brunswick, NJ and featured elite teams from across the East Region and beyond, including Florida and Canada.
"This is great for me. This is my first event this year where you can see a Red Bull, a Baltimore Armour, a Gottschee and then also see a Long Island SC, a Baltimore Celtic, and a Brausa United as well, giving you the chance to see all different kinds of play from different organizations. It's something I have not been to yet this year or maybe my six years at Loyola. I think it's pretty neat. It's pretty special. We all know there are great players in the DA, in the USYS, there are great players everywhere. Our roster is filled with guys from all over the place and an event like this allows me to not have to split my time between two different events and two different weekends. I can do it all in one, which is great." Stephen Nichols, Head Coach at Loyola University Maryland
The college coaches registered for the Showcase included:  Rutgers University, University of Connecticut, United States Military Academy, United States Naval Academy, Fordham, Hofstra, Loyola, Rowan University, Arcadia, La Salle, Liberty University, Manhattan College, St. John's University, Temple, and others.
EDP matched top tier teams from the US Soccer Boys Development Academy, US Youth Soccer National League, and international teams against one another.
View a complete list of college coaches who registered for the EDP Winter Showcase Boys 2020.
During the event, EDP staff asked several college coaches what they thought about this unique recruiting experience. Here's what they had to say:
"I'm here recruiting for 2021, and I've been very impressed with the level of play on display. It's been a great weekend for us. It's nice having the two fields next to each other. You don't miss a thing and can pop from one to the other. The interval in time was great as well because at the very least you get fifteen minutes of a game, it's halftime and you can move right over to the other field. I saw every single player play this weekend, which is not something you get to do at other events. I like the way it's run for sure." Stephen Roche, Assistant Coach at Hofstra University
"This is my first year at an EDP event and it's been a great weekend in terms of the proximity of the fields, they're so close to one another. EDP has taken great care of the college coaches and makes it a comfortable environment for us so that we can focus on evaluating players and don't have to worry about anything else." Paul Killian, Assistant Coach at the United States Naval Academy
The brackets from the Showcase included:
Eleven 2019-2020 National League Participants
Six Development Academy Teams
Six 2019 USYS State Cup Champions
Two Canadian teams
The NY Red Bulls 19U DA had a successful weekend, defeating two tough opponents in Brausa United and Woodbridge Soccer WSC Boys 2002FP.
Samuel Castellanos, coach of the New York Red Bulls 19U DA, told EDP after their final game, "This was a good opportunity for the guys playing, to kind of showcase where we are at in the preseason, right before our spring season starts. I thought it's been a great weekend. A lot of actions we've been working on came together here. I think we came out of this event with plenty of positives. It's been good competition all in all."
Other teams in attendance included:
BW Gottschee 17U DA and 19U DA
Baltimore Armour 17U DA and 19U DA
New York Red Bulls 17U DA and 19U DA
Baltimore Celtic SC Premier 2003
2019-2020 National League Winner
2019 Eastern Regional Finalist
Beadling SC 2003B Showcase
2019-2020 National League Participant
2019 Eastern Regional Champion
FC Copa Academy 2003B USYS NL
2019-2020 National League Participant
Lake Grove Newfield SC Dynamite 2003
2019-2020 National League Participant
2019 Eastern Regional Quarter Finalist
Philadelphia Ukrainian Nationals 2003 Black
2019-2020 National League Participant
TSF Academy 2003B USYS NL
2019-2020 National League Participant
2019 Eastern Regional Semi-Finalist
BRAUSA United FC 2002 Blue
2019-2020 National League Participant
2019 Eastern Regional Finalist
Baltimore Celtic SC 2002
2019-2020 National League Winner
2019 Eastern Regional Champion
FC Florida Prep Academy U19
Lake Grove Newfield SC United 2001
2019-2020 National League Participant
2019 ENYYSA State Cup Champion
Long Island SC Gunners 2002
2019 ENYYSA State Cup Champion
Milton Youth SC Magic 2002 Blue
Philadelphia Ukrainian Nationals 2002 Black
2019-2020 National League Participant
2019 Eastern Regional Semi-Finalist
Woodbridge Soccer Club 2002B
YMS 2002 Premier United NL EDP
2019-2020 National League Participant