ECNL teams gather in central Fla. for National Event: Sanford
By Charles Boehm
Many of the top teams in the Elite Clubs National League will shake off their winter hibernation for three days of intense competition in sunny Florida this weekend, as the ECNL National Event series resumes in Sanford, Fla.
Taking place at Sylvan Lake Park, Seminole Soccer Complex and Central Winds Park in Orlando's northern suburbs, the event includes the league's Under-15, -16, -17 and -18 divisions, with predominantly East Coast, Midwest and Texas clubs represented alongside a handful of Western representatives.
Due primarily to high school soccer schedules, many of the Eastern teams taking part in the Sanford showcase have just begun their ECNL slate this month and will be playing their first national event of the season. With the exception of a few scattered rainstorms, the forecast offers typical Florida winter weather, with mild sunshine and daytime temperatures around 70 degrees.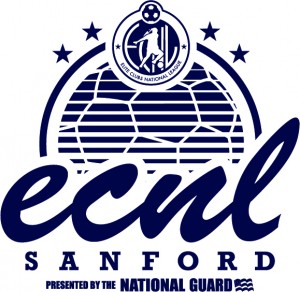 As with all ECNL events, teams play only one match per day and several hundred college scouts will be on hand to run the rule over the talent on hand. Play begins on Friday morning and runs through Sunday, though a welcome party has been set up for Thursday evening.
Sanford's proximity to Orlando's famous attractions gives players and their families plenty to do between games, and ECNL and the Central Florida Sports Commission have collaborated to offer event participants discounted admission to Walt Disney World, Universal Orlando, SeaWorld and other theme parks.
For a big-picture view of how the early stages of the 2012-13 ECNL season has played out, check out Jimmy LaRoue's most recent league rundown.
[ +Visit the National Event: Sanford home page on ECNL's website for more information ]