ECNL releases Overall Club Championship final rankings for 2015-2016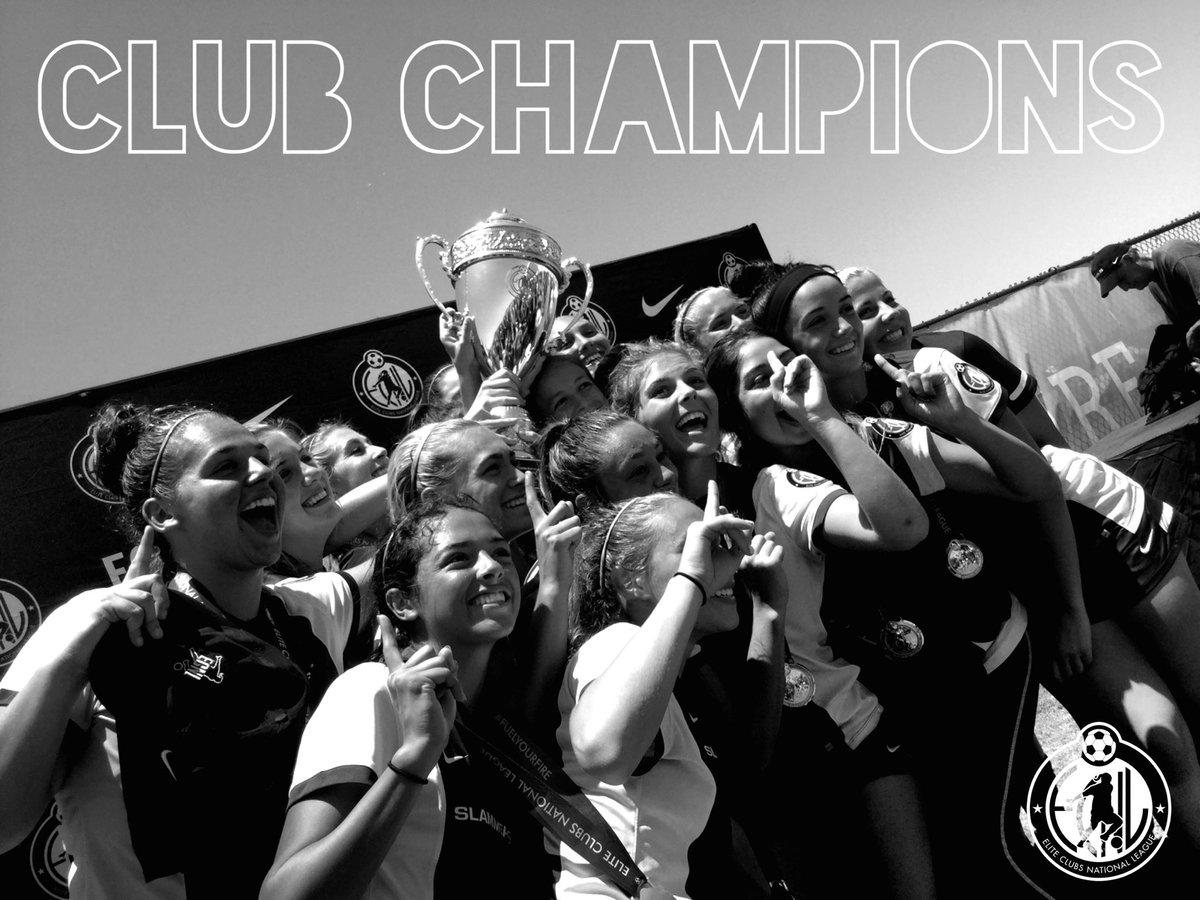 RICHMOND, VA (Via ECNL) – Following another outstanding season in every age group, Slammers FC has won the 2016 ECNL Overall Club Championship.
The ECNL Overall Club Championship is the most coveted award in the ECNL, as it recognizes consistent competitive excellence across every age group in the club. Previous winners of the ECNL Overall Club Championship have been Michigan Hawks (MI) (2015), PDA (NJ) (2013, 2014), Slammers FC (CA) (2012), and Eclipse Select (IL) (2011). The 2015-16 season brings back a previous winner of the award, which shows the consistency of this club's high level of play.
Slammers FC is one of the top member clubs in the league, and consistently sends teams to the ECNL National Finals, producing players for the youth and full national teams. This year was no different. The ECNL U18 team finished first in the Southwest Conference, while the ECNL U15 and ECNL U16 teams finished second in conference play. The Slammers FC ECNL U15, U16 and U17 teams all qualified for the Champion's League Playoffs, with the ECNL U18 team qualifying for the ECNL Finals.
+NCAA Women's Soccer Commitment Announcements: July 2016
The Slammers FC ECNL U15 and ECNL U17 teams both advanced to the Final Four in Germantown, MD, where the ECNL U15s were crowned National Champions, becoming back-to-back National Champions having won the U14 ECNL National Championship in the previous season. The ECNL U18 team earned gold in Oceanside, CA, raising the trophy as National Champions.
Below is the Overall Club Top 10 Ranking for the 2015-2016 season.
2016 Overall Club Championship – Top 10
Slammers FC
Michigan Hawks
PDA
FC Stars of Massachusetts
Real Colorado
Crossfire Premier
Eclipse Select SC
West Coast FC
So Cal Blues
Ohio Premier
2016 ECNL Champions League National Champions
U14 – So Cal Blues
U15 – Slammers FC
U16 – PDA
U17 – Michigan Hawks
U18 – Slammers FC