ECNL Northeast Conference Overview: What to watch for in 2015-2016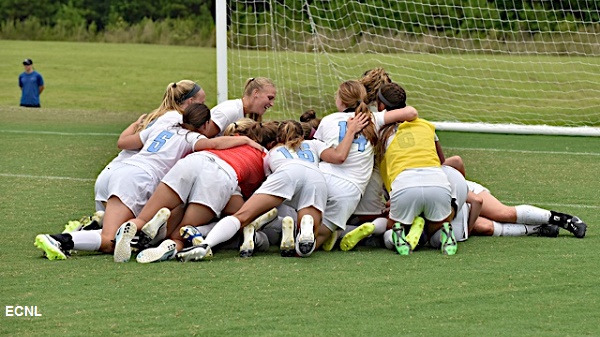 Story by Sarah Kearney, originally published on eliteclubsnationalleague.com.
(Via ECNL) – The ECNL's Northeast Conference is comprised of 12 clubs that span across five states: Pennsylvania, New Jersey, New York, Massachusetts, and Connecticut. The conference is made up of two divisions, the Metro Division and the New England Division, with six teams each. The primary competition season is the fall. The Board Members representing the Northeast Conference are Mike O'Neill, the Director of Coaching for PDA, and ECNL Secretary and Treasurer Jason Dewhurst, the Director of Coaching for FC Stars of Massachusetts.
The Northeast Conference is filled with incredibly talented clubs. The FC Stars of Massachusetts were one of four clubs to have every age group qualify for the Champions league, and the only club in the league to capture Conference Championships in all five age groups. The PDA U17 team is the first team in the ECNL to win a National Championship with a female head coach.
"The platform the ECNL provides the players at Continental FC is outstanding. It allows each player to reach their goal, move into the next phase of their soccer career and have a better impact on the community they are a part of," said Keith Cappo, Director of Coaching for Continental FC on the affect the ECNL has had on youth soccer in Pennsylvania.
+Read ECNL Insider – Lauren Harkes writing her own legacy
ECNL National Events are the destination for U.S. Soccer scouts and college coaches recruiting players. However, ECNL Conference competition lies at the heart of the ECNL. Conference play is the primary method by which teams qualify for the ECNL Post-Season each year. Conference games feature some of the most heated rivalries in youth soccer, and winning an ECNL Conference Championship is a matter of huge pride for every player and club.
"I'm really looking forward to continuing the rivalries that are developing within our conference," said FSA FC Director of Coaching Mick D'Arcy. "The level of play in the Northeast is extremely high and our players and coaches need to be at their best in every league competition to get a result."
Two of the Northeast Conference clubs were ranked in the top 20 ECNL Overall Club Standings at the conclusion of the 2014-15 ECNL Season.
• 6th – FC Stars of Massachusetts
• 9th – PDA
+Read: PDA's Meg Ryan becomes first female head coach to win ECNL championship
NORTHEAST MEMBER CLUBS
Metro Division: FC Bucks, Penn Fusion, Continental FC, Match Fit, PDA, World Class
New England Division: Albertson Fury, East Meadow SC, Connecticut FC, FSA FC, Boston Breakers, FC Stars of Mass
2014-2015 AT-A-GLANCE
Metro Division Champions: World Class U14, PDA U15, PDA U16, PDA U17, FC Bucks U18
Northeast Division Champions: FC Stars of Mass U14, FC Stars of Mass U15, FC Stars of Mass U16, FC Stars of Mass U17, FC Stars of Mass U18
Champions League Qualifiers: World Class U14, FC Stars of Mass U14, PDA U15, Match Fit Academy U15, FC Stars of Mass U15, PDA U16, Penn Fusion U16, Connecticut FC U16, FC Stars of Mass U16, Albertson Fury U16, Match Fit Academy U16, PDA U17, FC Bucks U17, Penn Fusion U17, FC Stars of Mass U17, FC Bucks U18, FC Stars of Mass U18
ECNL Finals Qualifiers: FC Stars of Mass U16, PDA U17
Current U.S. National Team Players
U15: Alexa Ferreira, Julianne Leskauskas, Julia Burnell, Samantha Kroeger, Leah Scarpelli, Jennifer Bartlett
U16: Emily Gray, Mackenzie Pluck, Margot Ridgeway, Jillian Wachira, Alexandra Keohan, Madison Murphy, Julietta Thron, Madeline Vergura, Olivia Wingate
U17: Rachel Dorwart, Francesca Tagliaferri, Sydney Zandi
U19: Alana Cook, Hana Kerner, Amanda Visco, Jenna Bike, Evangeline Soucie
U20: Meghan McCool
Data pulled from US Soccer USWNT Rosters (www.ussoccer.com) from Jan. 1, 2015 to Oct. 1, 2015. Includes players from ECNL class of 2015
METRO DIVISION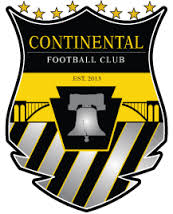 CONTINENTAL FC
About: Continental FC was created through the merger of FC Delco and Spirit United approximately one year ago. The mission of the club is to maximize the development of every soccer player consistent with his or her commitment.
City: Downingtown, Pennsylvania
Year Established: 2013
Home Facility: Proving Grounds
Number of Female Players: 350
Director of Coaching: Keith Cappo
ECNL Coaching Staff: Craig Birtwistle (U14), Shawn Ferris (U15), Peye Carmelo Garcia (U16, U18), Jed Fischer (U17)
Website: www.continentalfc.org
Twitter: @ContinentalFC1
Instagram: continentalfc
Players to Watch
Jlon Flippens U18
Lorna Macfarlane U17
Alyssa Poarch U17
Gina Periano U16
Ashlee Brentlinger U15
Summer Stewart U15
Anna Maria Thomas U14
2014-15 Conference Finish (Place, W-L-T)
U14: (6th, 6-11-5)
U15: (5th, 6-7-3) U16: (5th, 6-7-3)
U17: (5th, 4-7-5)
U18: (6th, 0-15-1)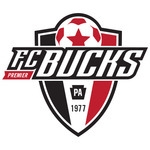 FC BUCKS
About: FC Bucks is the premier arm of Council Rock United Soccer Association, founded in 1977 as a nonprofit organization. Located in Pennsylvania, the club is a top to bottom club that offers programming for both youth and adults, and boys and girls teams from recreational to elite levels.
City: Newtown, Pennsylvania
Year Established: 1977
Home Facility: Council Rock North High School
Number of Female Players: 1,600
Director of Coaching: Ed Leigh
ECNL Coaching Staff: Michael Poller (U14), Kevin Rooney (U15), James Barry (U16), Ed Leigh(U17), Christopher Fehrle (U18)
Website: www.crusa.net/FCBucks
Players to Watch
Laura Ensminger U17
Aleksa Peev U16
Francesca Pellerito U16
Amelia Scalamandre U16
Jaydin Avery U15
Erica Behr U15
2014-15 Conference Finish (Place, W-L-T)
U14: (4th, 11-9-2)
U15: (3rd, 8-5-3)
U16: (4th, 7-8-1)
U17: (3rd, 7-3-6)
U18: (1st, 12-3-1)
METRO DIVISION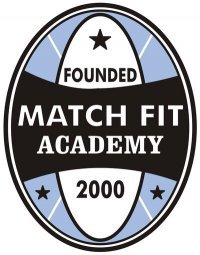 MATCH FIT ACADEMY
About: Match Fit Academy (MFA) was founded in 2000, with both boys and girls teams, and serves players in the New Jersey area.
City: Morris Plains, New Jersey
Year Established: 2000
Home Facility: Mercer County Community College
Number of Female Players: 200
Director of Coaching: Dominick Bucci
ECNL Coaching Staff: Dominick Bucci (U14, U15, U16, U17, U18)
Website: www.matchfitacademy.net
Twitter: @matchfitacademy, @mfagirlsacademy
Players to Watch
Giovanna DeMarco U17
Jill Jennings U17
Olivia Vaughn U17
Emma Davis U16
Margot Ridgeway U16 (U16 USYNT)
Rebecca Van Siclen U16
Samantha Kroeger U14 (U15 USYNT)
2014-15 Conference Finish (Place, W-L-T)
U14: (5th, 9-10-3)
U15: (2nd, 9-6-1)
U16: (3rd, 8-4-4)
U17: (4th, 6-7-3)
U18: (2nd, 10-0-6)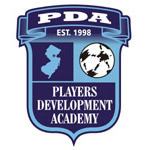 PLAYER DEVELOPMENT ACADEMY (PDA)
About: Players Development Academy (PDA) was founded as a non-profit organization dedicated to the promotion and development of youth soccer in New Jersey. PDA has consistently been one of the top clubs in the country.
City: Zarephath, New Jersey
Year Established: 1998
Home Facility: PDA Soccer Complex
Number of Female Players: 400
Director of Coaching: Mike O'Neill
ECNL Coaching Staff: Mike O'Neill (U14), Jeremy Beardsley (U15), Michael Smith (U16), Tom Anderson (U17), Meghan Ryan (U18)
Website: www.pdasoccer.org
Players to Watch
Nicole Whitley U18
Amanda Visco U18
Eva Hurm U17
Amirah Ali U17
Alexa Ferreira U17
Meagan McClelland U16
Jillian Wachira U16
2014-15 Conference Finish (Place, W-L-T)
U14: (3rd, 10-7-5)
U15: (1st, 12-3-1)
U16: (1st, 11-1-4)
U17: (1st, 14-1-1)
U18: (3rd, 10-3-3)
METRO DIVISION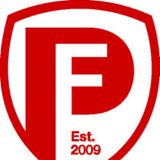 PENN FUSION
About: Penn Fusion Soccer Academy (Penn Fusion) was established in 2009. Its mission is to provide a professional environment for elite players to develop and compete in the highest levels of soccer regionally and nationally. The development approach is a "player first" philosophy, with an emphasis on extensive training time and participation in only competitive matches so that each player can reach their full potential and enhance their enjoyment of the game.
City: West Chester, Pennsylvania
Year Established: 2009
Home Facility: USTC Turf/WCUSC Turf
Number of Female Players: 1,500
Technical Director: Tino Mueller
Director of Coaching: Craig Scangarella
ECNL Coaching Staff: Craig Scangarella (U14, U15), Gerry Lucey (U17,U18), Stefan Szygiel (U16)
Website: www.pennfusion.org
Twitter: @PennFusion_SA
Instagram: @pennfusion_sa
Players to Watch
Meghan McCool U18 (U20 USYNT)
Rachael Dorwart U17 (U17 USYNT)
Emily Gray U17 (U16 USYNT)
Sydney Zandi U17 (U17 USYNT)
Julia Burnell U15 (U15 USYNT)
2014-15 Conference Finish (Place, W-L-T)
U14: (2nd, 10-6-6)
U15: (6th, 3-10-3)
U16: (2nd, 8-4-4)
U17: (2nd, 11-3-2)
U18: (4th, 6-9-1)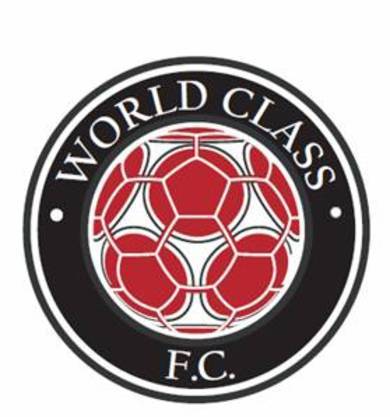 WORLD CLASS FC
About: World Class FC is a non-profit organization founded in 2009 that provides training and player development to qualified players to assist them in advancing to play at the highest levels of competition. The club has more than 40 teams and over 800 players on both the boys and girls side.
City: Orangeburg, New York
Year Established: 2009
Home Facility: WCFC Complex
Number of Female Players: 500
Director of Coaching: Chris Kelly
ECNL Coaching Staff: Osborne Carter (U14), Fredy Guiran (U15), Kazbek Tambi (U16, U17), Kevin Leacock (U18)
Website: www.wcsocceracademy.org
Twitter: @WorldClassFC1
Players to Watch
Taylor Aylmer U18
Lauren Gallagher U18
Melina Couzis U17
Rachel Sorkenn U17
Rebecca Jarrett U16
Zoe Maxwell U16
Angela Aguero U15
2014-15 Conference Finish (Place, W-L-T)
U14: (7th, 9-11-2)
U15: (6th, 10-6-6)
U16: (6th, 9-6-7)
U17: (9th, 6-12-4)
U18: (8th, 8-9-5)
NEW ENGLAND DIVISION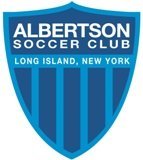 ALBERTSON FURY
About: Albertson Fury is one of the top clubs in New York with recreational and travel teams for both boys and girls.
City: Albertson, New York
Year Established: 1979
Home Facility: Mitchel Athletic Complex
Number of Female Players: 600
Director of Coaching: Paul Riley
ECNL Coaching Staff: Paul Riley (U15, U16, U17, U18), Aaron Heffernan (U14, U17, U18), Alejandro Patino (U16), Mike DeMakis (U15), Ismael Cotto (U14)
Website: www.albertsonsoccer.com
Twitter: @socceralbertson
Players to Watch
Kayla Arestivo U18
Caitlin Cosme U17
Celina Falzarano U17
Julietta Thron U16 (U16 USYNT)
Jennifer Bartlett U15 (U15 USYNT)
Brianna Jablonowski U14
Ashley Ladner U14
2014-15 Conference Finish (Place, W-L-T)
U14: (6th, 1-20-1)
U15: (3rd, 4-5-7)
U16: (2nd, 10-4-2)
U17: (6th, 0-14-2)
U18: (6th, 3-11-2)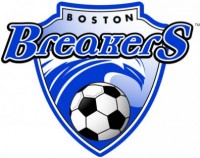 BOSTON BREAKERS ACADEMY
About: Boston Breakers Academy was established last year with a partnership between Scorpions Soccer Club and the NWSL club, Boston Breakers, making it one of two clubs in the country with a structure leading into the NWSL.
City: Boston, Massachusetts
Year Established: 1998
Home Facility: Taunton Forekicks
Number of Female Players: 1,043
Director of Coaching: Fred Marks
ECNL Coaching Staff: Mo Keita (U14), Fred Marks (U15), Jack Abelson (U16, U17), Francisco Mejia-Blau (U18)
Website: www.bostonbreakersacademy.com
Twitter: @BreakersAcad
Instagram: scorpionsbreakers
Players to Watch
Meg Adams U17 Eve Hewins U17
Porter Dooley U15
Brittany Raphino U15
Amanda Caldarelli U14
Lily Matthews U14
Kristin Vierra U14
2014-15 Conference Finish (Place, W-L-T)
U14: (3rd, 10-8-4)
U15: (6th, 0-14-2)
U16: (6th,1-14-1)
U17: (4th, 4-8-4)
U18: (4th, 5-8-3)
NEW ENGLAND DIVISION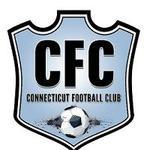 CONNECTICUT FC
About: Connecticut FC (CFC) was founded in 1999 and is one of the largest premier clubs in Connecticut. CFC has competitive teams on both the boys and girls side and has seen numerous players continue their careers at the collegiate level.
City: Hamden, Connecticut
Year Established: 1999
Home Facility: Post University Field
Number of Female Players: 1,200
Director of Coaching: Todd Plourde
ECNL Coaching Staff: Dave Clarke (U14), Matt Micros (U15), Scott McBride (U15, U17), Rich Sutherland (U16), Marty Walker (U16), Todd Plourde (U17), Joe Mingachos (U18), Magnus Nilerud (U18)
Website: www.connecticutfootballclub.com
Instagram: cfc_nation
Players to Watch
Jenna Bike U18 (U18 USYNT)
Mollie Kerrigan U18
Chantelle Swaby U17
Lauren Segalla U16
Lauren Tangney U16
Alessandra Augur U15
Kacey Lawrence U14
2014-15 Conference Finish (Place, W-L-T)
U14: (2nd, 10-6-6)
U15: (2nd, 7-3-6)
U16: (3rd, 8-6-2)
U17: (2nd, 7-6-3)
U18: (5th, 3-10-3)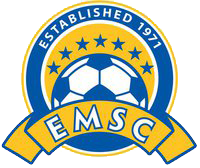 EAST MEADOW SC
About: East Meadow Soccer Club, located in the heart of Long Island, was founded in 1971 and includes programing for players from age 3 to 22.
City: East Meadow, New York
Year Established: 1971
Home Facility: East Meadow Field of Dreams
Number of Female Players: 725
Director of Coaching: Ruairi McGuinness
ECNL Coaching Staff: Gary Sullivan (U14), Sade Ayinde (U15), Akeem Ayinde (U16), Jaime Gonzalez (U17), Chris Aloisi (U18)
Website: www.eastmeadowsoccer.com
Twitter: @sc_eastmeadow
Instagram: eastmeadowsoccerclub
Players to Watch
Erin Gilroy U18
Francesca Venezia U17
Sarah Bayer U16
Halle Palmedo U16
Kayleigh Goodrich U14
2014-15 Conference Finish (Place, W-L-T)
U14: (4th, 6-12-4)
U15: (5th, 2-11-3)
U16: (4th, 4-8-4)
U17: (3rd, 4-6-6)
U18: (2nd, 10-5-1)
NEW ENGLAND DIVISION
FC STARS OF MASSACHUSETTS
About: FC Stars of Massachusetts was founded in 2000 with the mission to provide an optimal training environment and the best possible competition.
City: Lancaster, Massachusetts
Year Established: 2000
Home Facility: FC Stars Soccer Complex
Number of Female Players: 850
Director of Coaching: Jason Dewhurst
ECNL Coaching Staff: Tom Phillips (U14, U17), Jason Dewhurst (U15, U16, U18)
Website: www.starsofma.org
Twitter: @starsofma
Players to Watch
Sydney Brackett U18
Shelby Hogan U18
Kayla Duran U17 (U16 USYNT)
Maddy Vergura U16 (U16 USYNT)
Payton Linnehan U15
2014-15 Conference Finish (Place, W-L-T)
U14: (1st, 18-0-4)
U15: (1st, 13-1-2)
U16: (1st, 11-3-2)
U17: (1st, 11-3-2)
U18: (1st, 12-2-2)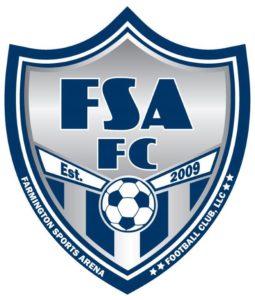 FSA FC
About: FSA FC is a newly merged club located in Farmington, CT. FSA FC is committed to providing athletes the opportunity to develop in the sport of soccer and to inspire each player to a lifelong enjoyment of the game.
City: Farmington, Connecticut
Year Established: 2009
Home Facility: FSA-Farmington Sports Arena
Number of Female Players: 500
Director of Coaching: Mick D'Arcy
ECNL Coaching Staff: Ciara Crinion (U14), Avi Dubnov (U15), Mick D'Arcy (U16), Erin Fisher (U17), Mike Smith (U18)
Website: fsafcunited.com
Twitter: @FSA_FCUnited
Players to Watch
Grace Blackwell U17
Sydney Fisher U17
Taylor Hennig U16
Rachel Marchini U16
Olivia Ferrara U15
Alexis Szymecki U15
Charlotte Cyr U14
2014-15 Conference Finish (Place, W-L-T)
U14: (5th, 5-15-2)
U15: (4th, 5-7-4)
U16: (5th, 3-12-1)
U17: (5th, 4-8-4)
U18: (3rd, 7-4-5)