ECNL Nationals: PDA looking for second-straight Overall Club Championship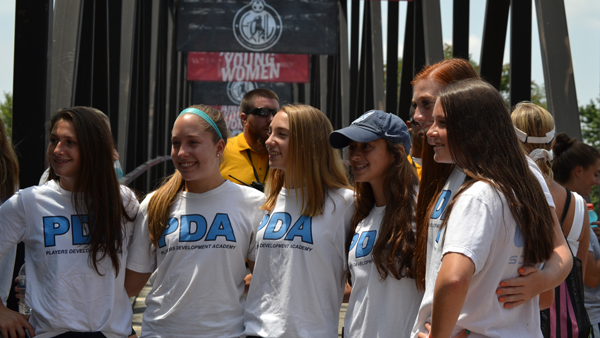 As the ECNL Finals kick off today with some of the best girls in the country gathering for a National Championship, the Players Development Academy (PDA), who will have three teams in Richmond, Va., continue to shine under the brightest lights in youth girls soccer.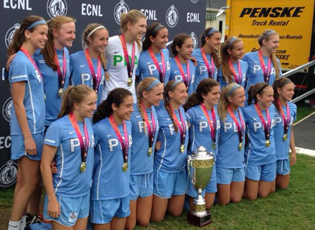 PDA has already added an ECNL title with the U-18s winning in Seattle, Wa. at the end of June. Their U-14 side fell just short, losing in the semifinals. Those results have put the New Jersey club in with a chance to repeat as the Overall Club Champion as they did a year ago.
[ + Follow and look for your own ECNL Finals action via social media here ]
"PDA is a family so when one team wins, we all win. That's why the Club National Championship means a lot to us because it is one club, it is one family and we take a lot of pride in that," Girls Director of Coaching Mike O'Neill told SoccerWire.com over the phone.
While O'Neill noted that "being successful in the ECNL is not an easy thing," PDA has flourished. He cited several reasons as to why PDA continues to be in the hunt for national titles.
"The dedication of everybody involved. The players spend a lot of time on their own and when they come to training they roll their sleeves up and work very hard. Our coaching staff goes above and beyond the call of duty. I think what we've created having our own facility, everywhere you look there's soccer," he said.
The current U-15 team fell in the final last year and will have a potential chance to see a rematch with the De Anza Force. However, O'Neill isn't going into the tournament with the hopes of getting a bit of revenge this year. It's all about just surviving and advancing to get a chance at a National Championship.
"We set goals for the teams and at the end of three games we want to be sitting atop the table because that means we have a chance to play for a National Championship and if we can accomplish that then now the goal is to win one. Whoever we play in the Final we're ok with that," said O'Neill.
PDA will know the clubs they will play in Richmond well and will prepare adequately to try to better their chances to win the title. However, more importantly the focus will be on what they do best and just playing their game.
"We know enough about the teams to try to put together a game plan for us to be successful," O'Neill said. "We want to make it a point that our kids know that here's a couple of things they do because we know them, but in the end it comes down to our habits, our discipline to detail, our willingness to keep the ball, things of that nature."
[ + See all the ECNL Nationals groups and schedule links here]
When the matches begin on Sunday, the competition will be fierce. For PDA to find success its "special players need to be special." While O'Neill didn't single any players out that will have to have strong performances for the U-15, U-16 and U-17 teams to achieve their goals, he did highlight one player who will be missing.
Taylor Racioppi, was called into the U.S. Women's U-20 National Team camp. The youth national team is preparing for the U-20 Women's World Cup this year in Canada. Her presence on the field will be missed, but the other members of PDA's U-17 team support her decision and wish her well. However, it has brought the need of the rest of the players to step up in the Finals.
"For the U-17 team I'm looking to see how they all come together, when you lose a player like Taylor it requires every player to raise their game to another level and I'm looking forward to seeing them do that," said O'Neill.
While each individual team will look to add an age group National Championship, representing the club well and winning as the Overall Club Champion is equally important noted O'Neill.
"We want our teams to be successful, but at the same time they know they have a chance to compete for the Club National Championship, which is very important for our players because they're not only competing for the individual teams, but they are trying to bring something back for the rest of the club," he said.