ECNL National Finals, Champions League Playoffs Recap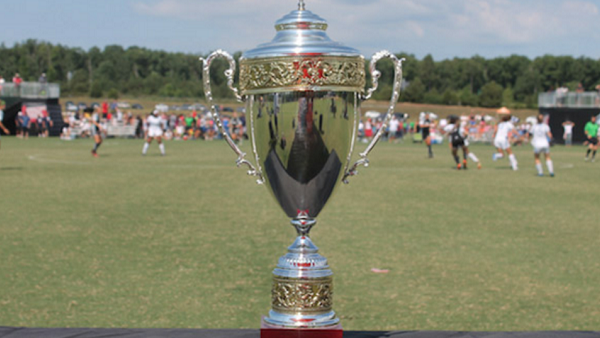 College Coaches | Full Results
The U-14 and U-18 ECNL national champions, and the final four teams at the Champions League U-15, U-16 and U-17 levels were decided on Tuesday at the ECNL National Playoffs in Oceanside, Calif.
Watch Full Match Replays on the ECNL Youtube channel.
U-14 National Finals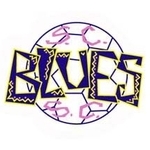 Champions: So Cal Blues
Finalists: Ohio Premier
So Cal Blues captured the U-14 national championship, defeating Ohio Premier 4-0 in the title match on Tuesday. The Blues posted a perfect 5-0-0 record at the National Finals, sweeping Real Colorado, Eclipse Select and East Meadow SC in group play before defeating Concorde Fire 2-1 in the semifinals. So Cal outscored opponents by a combined total of 13-3 at the event.
Isabella D'Aquila had a remarkable showing on the attacking end for So Cal throughout the tournament, highlighted by a two-goal, two-assist performance in a 6-1 rout of Real Colorado in group play. She followed that up by scoring both goals in a 2-1 win over Eclipse Select, and went on to find the net in the semifinals and the finals as well.
Samantha Williams was also impossible for opposing defenses to slow down, as she recorded a brace against Real Colorado, netted the game-winner in a 1-0 victory over East Meadow SC and helped send her team to the final with a goal in the semis against Concorde Fire. Williams' outstanding performance continued on Tuesday in the national championship.
Tatum Lenain put the Blues on the scoreboard first in the title match against Ohio Premier, burying a free kick which bent perfectly into the right corner of the goal, well out of reach of the goalkeeper. She continued to make plays throughout the match, setting up scoring opportunities for her teammates.
Other players including Rilee Harmon, Reilyn Turner, Megan Chelf and Trinity Moyre-Rodman among others, stepped up as key playmakers for a So Cal side which consistently pressured the ball, dominated possession and peppered opposing goalkeepers with shots on goal. U.S. Girls National Team goalkeeper Ryan Campbell and the So Cal back line earned their second clean sheet of the event in the final, and did not allow more than one goal in any of their five matches.
U-15 Champions League
National Finals Qualifiers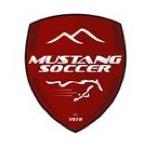 Mustang SC
Mustang SC emerged from a difficult Group B, edging out runner-up Tophat SC on tiebreaker with a 1-0-2 record. In the quarterfinals, Mustang defeated GSA 2-0 behind a brace from Megan Edelman. Her goals were assisted by Neda Arbabaraghi and Ellie Ospeck, while goalkeeper Angelina Anderson and the Mustang SC back line earned their third clean sheet of the event. In four games, Mustang conceded just one goal.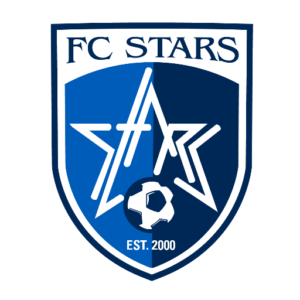 FC Stars of Mass
After finishing atop Group D with a 2-1-0 record and a head-to-head tiebreaker advantage over San Juan SC, FC Stars of Mass moved on to the quarterfinal round where it faced in-state foe FC Boston Scorpions. Stars of Mass won the game 3-0, earning their second consecutive clean sheet after shutting out Solar Chelsea SC 2-0 in the group play finale. U.S. Youth National Team forward Payton Linnehan and Halle McCabe helped lead a potent FC Stars attack that racked up 13 goals in four games at the event.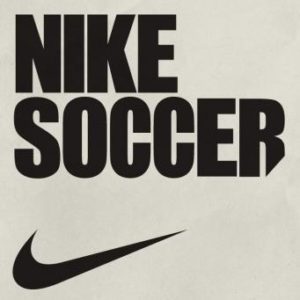 Slammers FC
One of three California teams to reach the U-15 Champions League semifinals, Slammers FC won Group F with an unbeaten 2-0-1 record before defeating Concorde Fire in a 5-0 rout. Slammers overpowered opponents by a combined scoreline of 12-4 in their four games, earning group stage wins over PDA and Crossfire Premier following a 2-2 draw against CASL in the opener.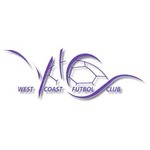 West Coast FC
Group H winner West Coast FC earned shutout wins over Real Colorado and Orlando City SC to reach the quarterfinals, where the team's tough defense continued in a 2-1 victory over San Diego Surf on Tuesday. The West Coast back line conceded just three goals over the course of four games, while the attack racked up nine goals.
U-16 Champions League
National Finals Qualifiers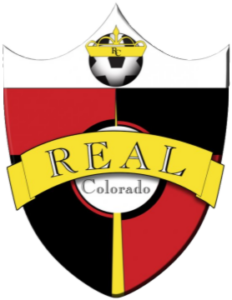 Real Colorado
Group E champion Real Colorado netted 10 goals while allowing only two on its way to a semifinals berth. After beginning the event with 2-0 and 4-0 shutouts of World Class FC and Richmond United, Real played Jacksonville FC to a 1-1 draw in its final group match. On Tuesday in the quarterfinals, Real topped Slammers FC 3-1 in a fast-paced match. Sydney Pulver opened the scoring for Colorado in the first half with a blast from outside the box. In the second half, U.S. Youth National Team players Jaelin Howell and Sophia Smith each found the net in highlight fashion. Howell skied for a header on a corner kick, contorting around a scrum of defenders and beating the goalkeeper to the left. Smith's goal came on an individual effort in which she won a ball in the defensive zone and pushed it all the way up the field before unleashing a twisting shot well out of the keeper's reach.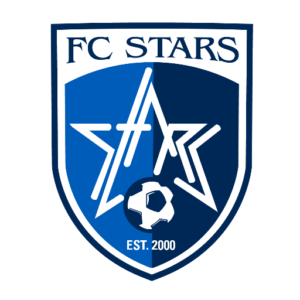 FC Stars of Mass
A punishing effort by the FC Stars back line and U.S. Youth National Team goalkeeper Madison Murphy led the team to a semifinals berth after allowing just one goal in their first four postseason matches. Stars swept their three group opponents before blanking Chicago powerhouse Eclipse Select SC 1-0 in the quarterfinals, outscoring opponents by a total of 9-1.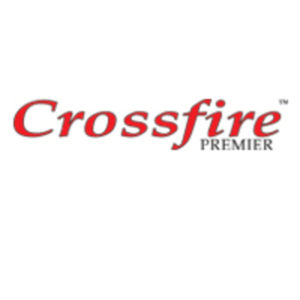 Crossfire Premier
Washington side Crossfire Premier swept the competition at the ECNL National Playoffs, earning three consecutive 3-1 wins in group play before edging out D'Feeters SC 3-2 in the quarterfinals. Crossfire outscored opponents by a total of 12-5, with its +7 goal differential being the third-highest of any team in the U-16 Champions League.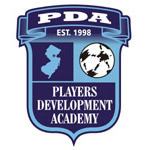 PDA
PDA posted an unbeaten 2-0-1 record in Group C, highlighted by a 1-0 shutout of Dallas Texans and a 4-1 defeat of Michigan side Vardar. After capping off group play with a scoreless draw against Tophat SC, PDA went on to narrowly defeat Solar Chelsea SC 2-1 in the quarterfinals on Tuesday. PDA's two goals allowed was tied for the second-best defensive effort at the U-16 Champions League level.
U-17 Champions League
National Finals Qualifiers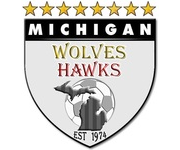 Michigan Hawks
The U-17 Hawks are just one highlight of a very successful playoff run for the Michigan Hawks club. The U-17s earned a spot in the Champions League semifinals with an unbeaten 2-0-1 run through Group F, followed by a 2-0 shutout of Arizona side SC Del Sol in the quarterfinals on Tuesday.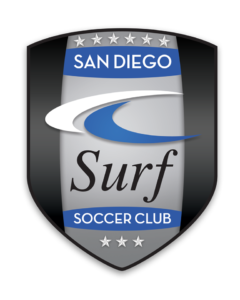 San Diego Surf
One of only two U-17 Champions League teams to win all four games at the ECNL National Playoffs, San Diego Surf scored 15 goals and only gave up three on their way to a semifinals berth. After sweeping Group G, San Diego defeated PDA 2-1 in the quarterfinals.
Stanford 2018 commit and Brazil Women's National Team midfielder Bianca Caetano-Ferrara was a catalyst for the attack, assisting three goals and scoring one herself during group play.
Forward Catarina Macario was the leading scorer in Group G netting six goals, highlighted by a hat trick in her team's 6-0 win over Crossfire United. Veronica Avalos had a brace in the match as well, while future University of Texas goalkeeper Savannah Madden and the back line recorded their second clean sheet of the event.
U.S. U-18 Women's National Team captain and University of Colorado 2016 commit Taylor Kornieck, forward Arlie Jones and Julia Kappes each had a hand in multiple goals as well for the loaded attacking unit.
De Anza Force
The only other U-17 Champions League side to sweep all four of its opponents, De Anza Force gave up just one goal at the ECNL National Playoffs. De Anza's only goal given up came in the Group A opener, a 2-1 win over Match Fit Academy. That match was followed up by 3-0, 1-0 and 1-0 shutouts of Texas Rush, Tophat SC and lastly FC Dallas in the quarterfinals.
Offensively, De Anza was led by Samantha Tran (3 goals, 2 assists) and Joelle Anderson (1 goal, 2 assists), along with goal-scoring efforts from Tierna Davidson, Amanda Tuazon and Kayla Fong. Luca Deza also added an assist for the balanced De Anza attack.
Tran, a U.S. U-18 Women's National Team forward and Stanford 2016 commit, assisted University of California Berkeley 2016 commit Fong on the game-winner in the quarterfinals against FC Dallas.
U.S. U-17 Women's National Team center back Naomi Girma and the rest of the back line provided relentless defensive effort throughout the event.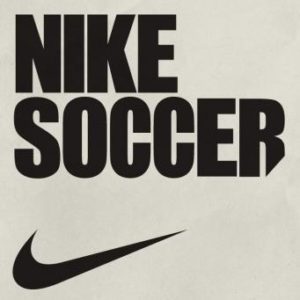 Slammers FC
In a U-17 Champions League loaded with impressive defensive efforts, Slammers FC stood out as the only team not to allow a goal in any of its four games.
Slammers opened the postseason with a dominant 3-0 win over Minnesota Thunder Academy before playing Oklahoma's TSC Hurricane to a scoreless draw, and putting themselves through to the quarterfinals with a 1-0 win over CASL.
Slammers earned a trip to Maryland for the ECNL National Finals with a 2-0 shutout of Colorado Storm, a team that lost only two games during the regular season.
National Finals Qualifiers
U-18 National Finals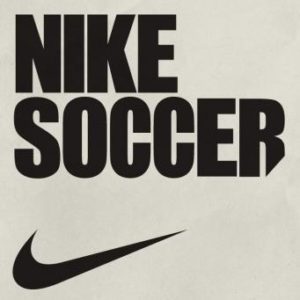 Champions: Slammers FC
Finalists: Michigan Hawks
Slammers FC claimed the ECNL U-18 National Championship with an outstanding team effort, winning Group C before going on to defeat PDA and Michigan Hawks in the knockout stages.
The team shut out two of its three group opponents, defeating Dallas Texans and FC Stars of Mass both by 2-0 scorelines, while also playing MVLA to a 1-1 draw.
After winning the group, Slammers edged out PDA 2-1 in the semifinals before going on to defeat Michigan Hawks 2-0 in the title match on Tuesday.
Following a scoreless first half, U.S. U-19 Women's National team player and San Diego State forward Leah Pruitt netted the first goal of the championship match, powering home a header from close range.
Only three minutes later, University of Maryland 2016 commit Samantha Falasco sent in a corner kick that came in so sharply that the Hawks goalkeeper could not corral it before it crossed the plane. The goal sealed the match, as Falasco and the rest of the Slammers back line held on for their third clean sheet in the five-game tournament.
The U18 @slammersfc are the National Champs with their 2-0 win over @Hawks_Wolves. #ECNLPLAYOFFS pic.twitter.com/iwlOME4Lav

— ECNL (@theECNL) June 28, 2016