ECNL Mid-Atlantic Conference Recap: 2016 National Playoffs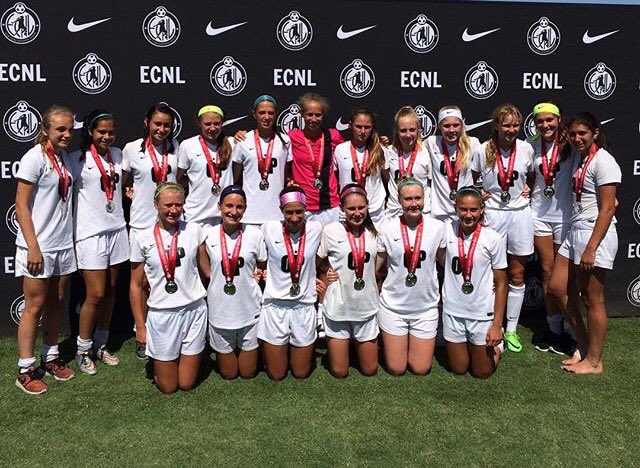 A total of 20 teams represented the Mid-Atlantic Conference in Champions League competition at the ECNL National Playoffs, which concluded on Tuesday afternoon in Oceanside, California.
Top-seeded Ohio Premier advanced all the way to the U-14 National Final, where it faced off with powerhouse So Cal Blues. Premier, which won Group A, was the only Mid-Atlantic Conference team to advance through to the knockout stages.
College Coaches | Full Results
Watch Full Match Replays on the ECNL Youtube channel.
*Advanced to knockout stages
U-14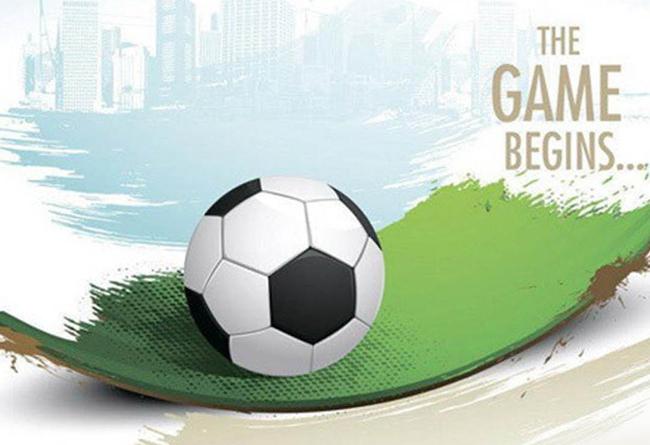 #1 Ohio Premier (20-1-1)*
Result: 1st in Group A; ECNL National Finalist
Coming in as the top overall seed, Ohio Premier took care of business by winning Group A with an unbeaten 2-0-1 record before moving on to the elimination rounds. Premier did not allow a single goal during the group stage, shutting out Arsenal FC, FC Dallas and MVLA. After defeating a nationally-renowned Eagles SC side 3-1 in the semifinals, Ohio Premier moved on to face So Cal Blues in the ECNL U-14 title match. So Cal won the game 4-0 on Tuesday morning.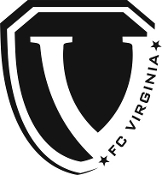 #3 FC Virginia (19-1-2)
Result: 3rd in Group C
The No. 3 overall seed, FC Virginia posted a solid 1-1-1 record in a tough Group C. FCV's trip to California was highlighted by a 4-2 win over Washington Premier to close the event on Saturday.
U-15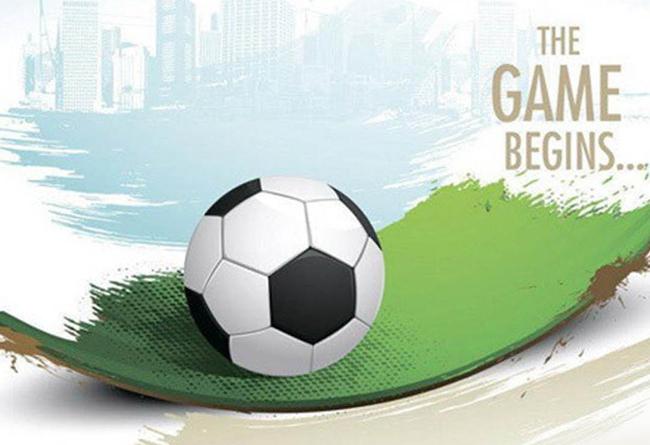 #13 Ohio Premier (14-7-1)
Result: 2nd in Group C
The Ohio Premier U-15s came up just short of an elimination rounds berth, finishing second in Group C with an undefeated 2-0-1 record. Premier defeated Colorado Rush 3-2 and Sporting Blue Valley 4-2 before playing group champion Concorde Fire to a 1-1 draw in the finale.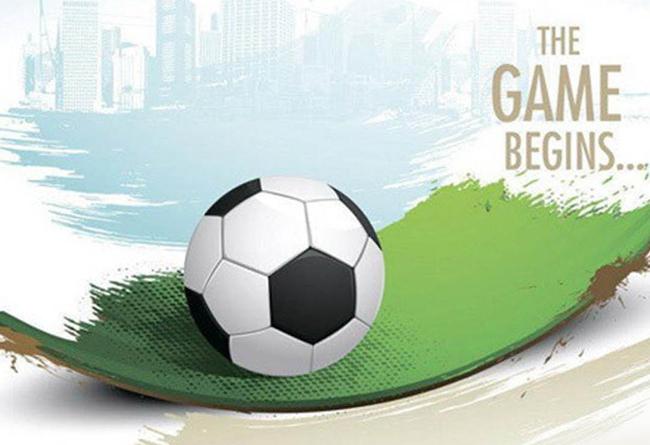 #18 CASL (10-3-8)
Result: 2nd in Group F
CASL's outstanding 2-0-1 showing at the ECNL Playoffs unfortunately did not yield a trip to the elimination rounds, as Slammers FC advanced through Group F via tiebreaker. CASL shut out two of its three opponents, including clean sheet victories over PDA and Crossfire Premier.
#20 Bethesda SC (11-5-6)
Result: 2nd in Group G
Another Mid-Atlantic Conference side, Bethesda SC, also finished in the top two in its group. Bethesda went 2-1-0, netting seven goals over the course of two wins to open the event against So Cal Blues and FC Dallas. Eventual group winner GSA edged out Bethesda 2-1 in the finale.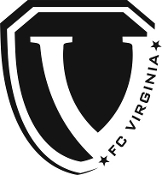 #21 FC Virginia (11-5-6)
Result: 4th in Group A
FCV earned a point in its opening match, a 1-1 draw against Michigan side Vardar, as Rebecca Bartosh set up Macy Monticello for the team's goal. However, FCV dropped its next two games by 3-0 scorelines, going up against San Diego Surf and Penn Fusion.
U-16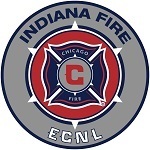 #4 Indiana Fire Juniors (17-1-6)
Result: 3rd in Group G
The No. 4 overall seed at the U-16 level, Indiana Fire Juniors went 1-1-1 in playoff action to place third in Group G. Indiana allowed only two goals in three games, finishing the event with a 5-1 goal differential.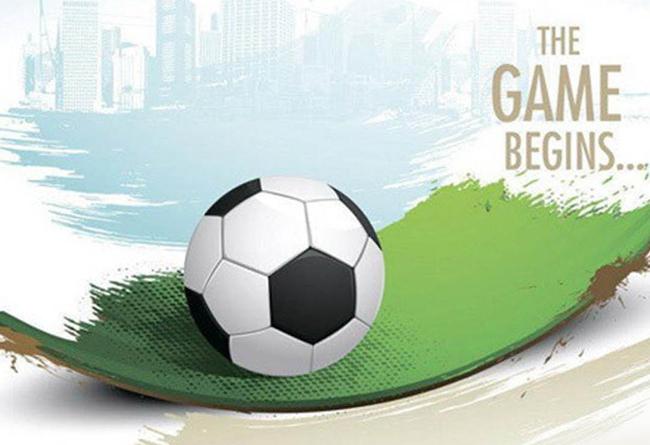 #8 McLean Youth Soccer (18-6-1)
Result: 2nd in Group F
Northern Virginia side McLean Youth Soccer placed second in Group F, earning a 1-0 win over California's Mustang SC and a tough 1-1 draw against West Coast FC before falling 2-0 to Solar Chelsea SC in the finale. Lucy Kellog had a hand in both of the team's goals, scoring one and assisting Aleigh Gambone on the other. Caitlin Moon set up Kellog for the game-winner on Friday against Mustang SC.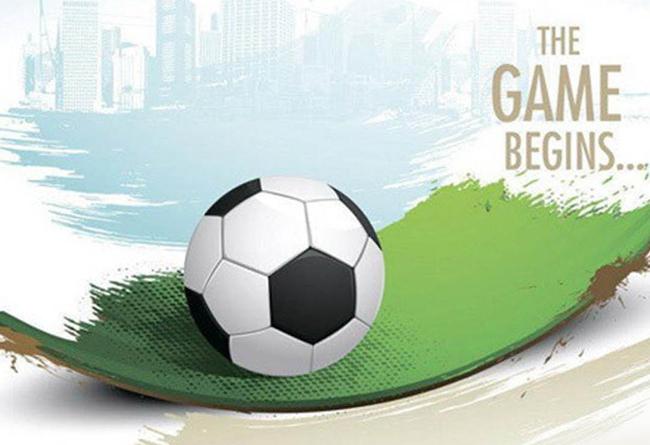 #15 Ohio Premier (14-4-7)
Result: 3rd in Group H
The 15th overall seed, Ohio Premier went 1-1-1 to finish third in an evenly-matched Group H. After defeating Albertson Fury 1-0 to open the event and playing Colorado Storm to a 2-2 draw, Premier fell 2-0 on Monday to group winner Eclipse Select SC.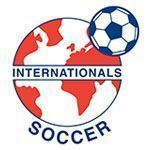 #16 Internationals SC (15-7-3)
Result: 3rd in Group B
Ohio side Internationals SC placed third in Group B with a 1-2-0 record. The team's trip was highlighted by a 2-0 win over Orlando City SC on Saturday.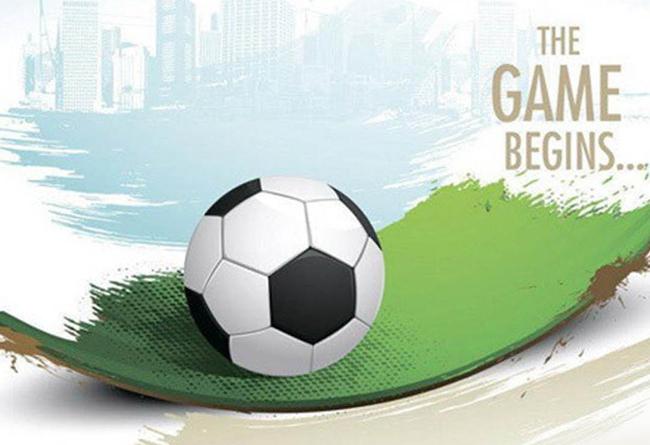 #26 Richmond United (11-8-6)
Result: 2nd in Group E
Richmond United went 1-1-1 in Group E, finishing only behind Real Colorado. United cruised to a 3-0 win over Jacksonville FC to open the event, as Jordan Canniff scored one goal and assisted another, while McKinley Burkett and Paige Franks also found the net. After a 4-0 loss to Real Colorado on Saturday, United finished with a 1-1 draw against World Class FC on Monday, behind another strike from Canniff.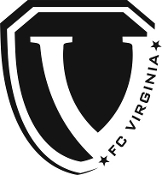 #27 FC Virginia (13-12-0)
Result: 2nd in Group D
Despite being one of the last teams to qualify for the playoffs, FC Virginia finished second in its group with a 1-1-1 record. FCV notched a 1-0 shutout victory against Michigan Hawks to start the event, as Renee Kohler assisted Karen Lohrmann on the only goal of the match. Goalkeeper Jordan Silkowitz and the back line notched the clean sheet, before FCV went on to fall 1-0 to San Juan SC on Saturday and earned a 2-2 draw against Slammers FC on Monday.
U-17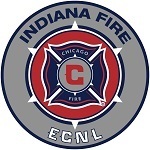 #3 Indiana Fire Juniors (19-4-1)
Result: 2nd in Group G
One of the top three regular season teams in the nation at the U-17 level, Indiana Fire Juniors did not have the playoff showing that they had hoped for, going 1-2-0 in Group G. The team earned a dominant 4-0 win over Crossfire United to begin the tournament, but then fell 2-1 and 4-2 to CESA and San Diego Surf.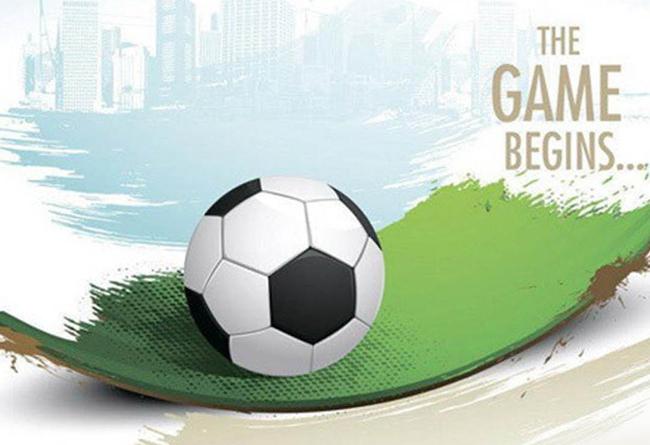 #15 Ohio Elite Soccer Academy (16-4-5)
Result: 3rd in Group B
Ohio Elite grinded its way to 2-2 and 1-1 draws against Solar Chelsea SC and Colorado Rush to begin the playoffs, before falling 3-1 to Group B winner PDA in the finale.

#22 Maryland United FC (14-7-4)
Result: 4th in Group D
No. 22 seed Maryland United FC went 0-2-1 in Group D, earning a point against FC Stars of Mass in the final group match on Monday. Despite not earning a win, United displayed strong defense at the playoffs, allowing only three goals in three matches.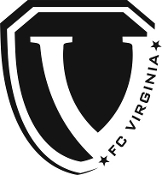 #25 FC Virginia (14-8-3)
Result: 4th in Group F
FCV went winless in Group F, falling 4-1 to Michigan Hawks, 2-1 to Dallas Texans and 5-1 to Real Colorado.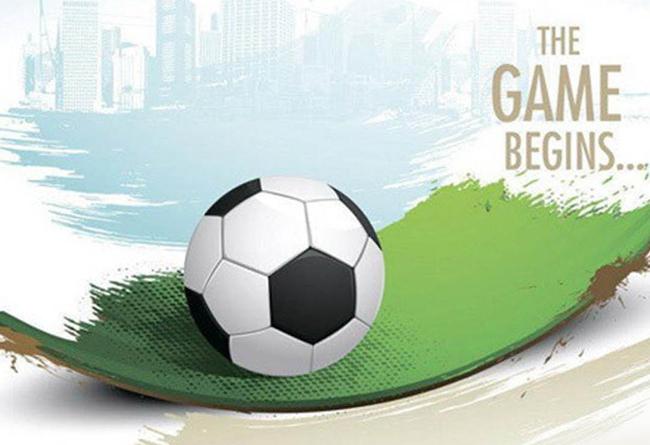 #31 CASL (11-11-2)
Result: 4th in Group E
CASL also went winless in California, falling 3-1 to TSC Hurricane, 4-0 to Minnesota Thunder Academy and 1-0 to group champion Slammers FC. Kylie Olexa assisted Isabella Crabtree on the team's goal against TSC in the tournament opener.
U-18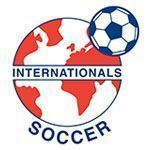 #5 Internationals SC (15-3-1)
Result: 4th in Group D
Fifth-seeded Internationals SC had a disappointing run competing in a challenging Group D. Internationals fell 3-0 to Michigan Hawks and 3-1 to West Coast FC before earning a point in a scoreless draw against Real Colorado.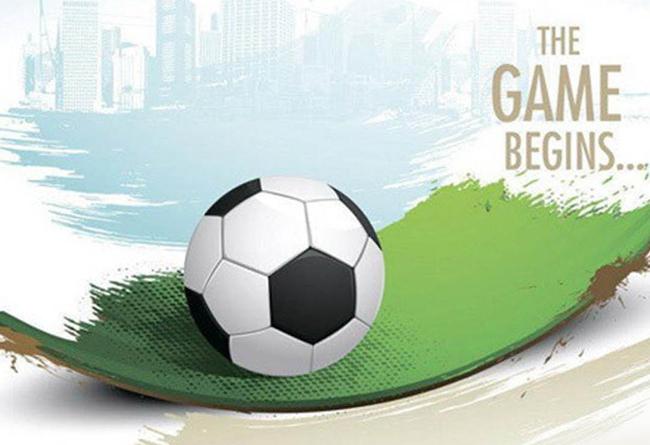 #7 Ohio Premier (14-2-3)
Result: 4th in Group B
Ohio Premier had a tough showing in Group B, losing two hard-fought one-goal games to PDA and Boca United FC, in addition to a 2-0 loss to Crossfire Premier.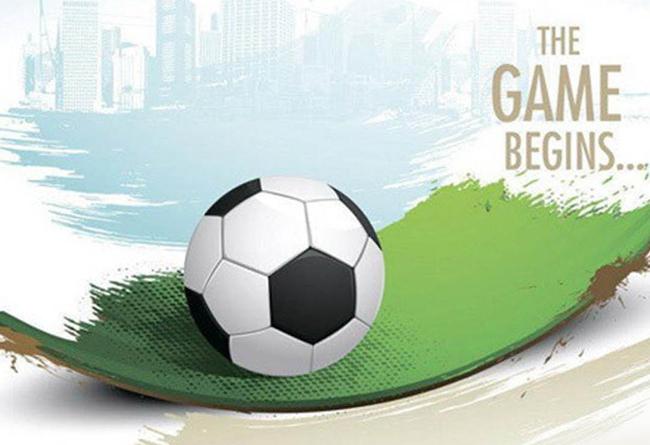 #16 CASL (12-5-1)
Result: 3rd in Group A
CASL had a solid 1-1-1 record in Group A, following up a 1-1 draw against Eclipse Select SC and a 2-0 loss to Dallas Sting with a 2-1 victory over South Carolina foe Tophat SC.