ECNL/id2 National Training Camp to be held in Portland, Oregon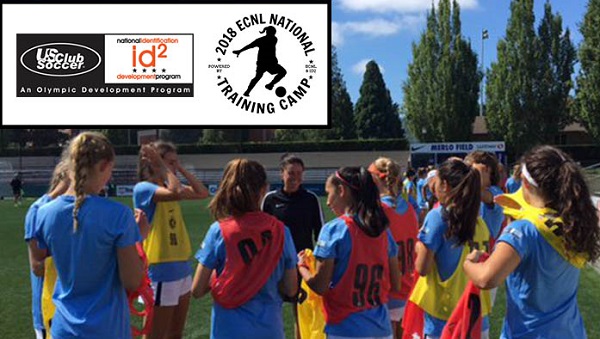 PORTLAND, Ore. (Via US Club Soccer) – US Club Soccer and ECNL have announced the setting for the 2018 ECNL/id2 National Training Camp. The sixth annual ECNL/id2 camp will be held July 25-29 at the University of Portland and Nike World Headquarters.
A collection of the top standouts from 2017 id2 Training Camps, which targeted girls born in 2003, will attend the five-day camp, alongside the top 100 girls players from the 2003-05 ECNL age groups across the nation.
Full rosters will be made available in the weeks leading up to the camp. The id2 players incur no costs to participate in the camp, as all costs including airfare, lodging, meals and training gear are covered by US Club Soccer and Nike.
+READ: Girls ECNL announces partnership with International Champions Cup
The ECNL/id2 National Training Camp produces a multitude of opportunities for its participants. The players will have the chance to train and develop under some of the nation's top soccer coaches, while playing with and against some of the nation's best youth players.
Here is a recap of the 2017 ECNL/id2 National Training Camp.
Leading up to the start of the 2018 ECNL/id2 National Training Camp, US Club Soccer will release a series of articles tracking the paths and successes of the id2 National Selection alumnae. The most recent articles following this elite company of girls were written in April 2017. All 65 players are currently playing or have committed to play at the next level: Division I power conference and/or U.S. Soccer youth national team programming.
• Girls: 2016 | 2015 | 2014 | 2013
While the ECNL/id2 National Training Camp serves as the girls' id2 National Selection programming, the boys recently completed this year's National Selection programming with the 2018 id2 National Selection International Tour to Spain.