ECNL Girls Regional League platform set for significant expansion in 2020-2021 season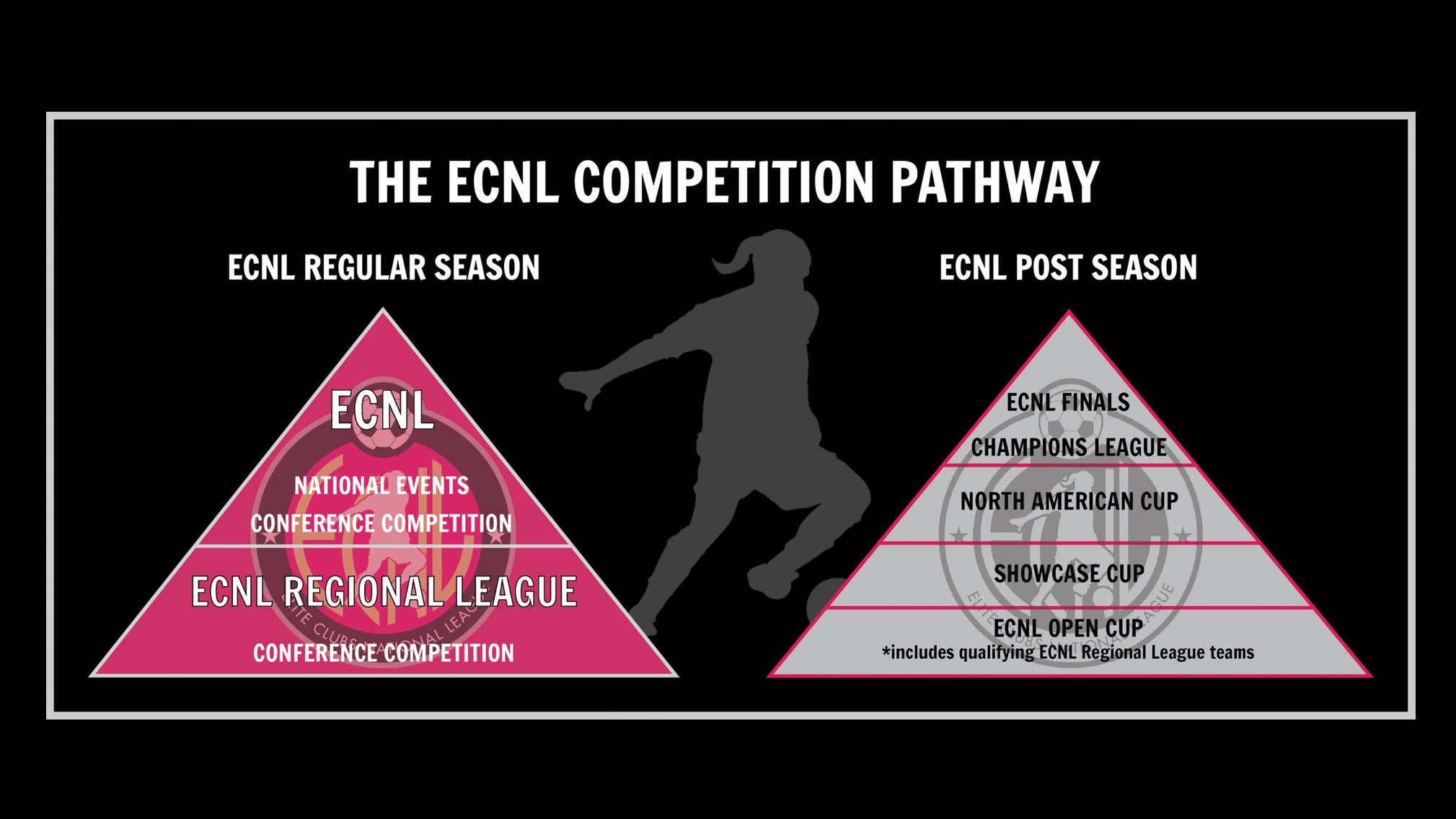 RICHMOND, VA – The ECNL Girls Regional League platform was piloted with one league in the 2018-19 season, expanded to six leagues in 2019-2020, and is poised for significant expansion for the 2020-2021 season, offering more clubs, teams, and players the opportunity to qualify for ECNL Girls competition.
Currently, ECNL Girls Regional Leagues provide local and regional regular-season competition for teams from U13-U18/19, with top teams advancing to the U15-U17 Open Cup Division of the ECNL Girls Playoffs, the biggest and most competitive female youth soccer competition in the country.  The platform is not only expanding in leagues and clubs, but will soon be adding additional events, recognition and awards for top teams and players, and more programming for qualifying players and teams.
While ECNL Girls Regional Leagues vary in structure, the platform includes teams from both current ECNL Girls member clubs and from clubs outside the ECNL Girls.  As the platform grows, beyond the current developmental and competition opportunities, the ECNL Girls Regional Leagues will also serve as an objective competition-based measurement for club membership into the ECNL.
"As the ECNL Girls has grown, we have always tried to provide more access and a more clear pathway for the best in the country, and that has been reflected in the constantly improving level of play in the league," said ECNL Girls Commissioner Jen Winnagle.  "We want the top players, teams, coaches, and clubs across the country, no matter where they are, to be able to 'prove' their quality on the field, and we hope to use healthy competition to raise standards even higher."
"Our mission to Raise the Game is about improving all aspects of the sport through education, development, competition, and collaboration," said ECNL President Christian Lavers.  "The ECNL Girls Regional Leagues will help highlight the great work being done by more players, coaches and clubs around the country, improve connectivity in club culture and in the youth environment more broadly, and will set a marker for the quality of play required to succeed in the ECNL."
Additional information on qualification and new participating conferences for the 2020-21 Season will be released in the coming months.