ECNL Girls National Training Camp kicks off with top players in 2004/2005 age groups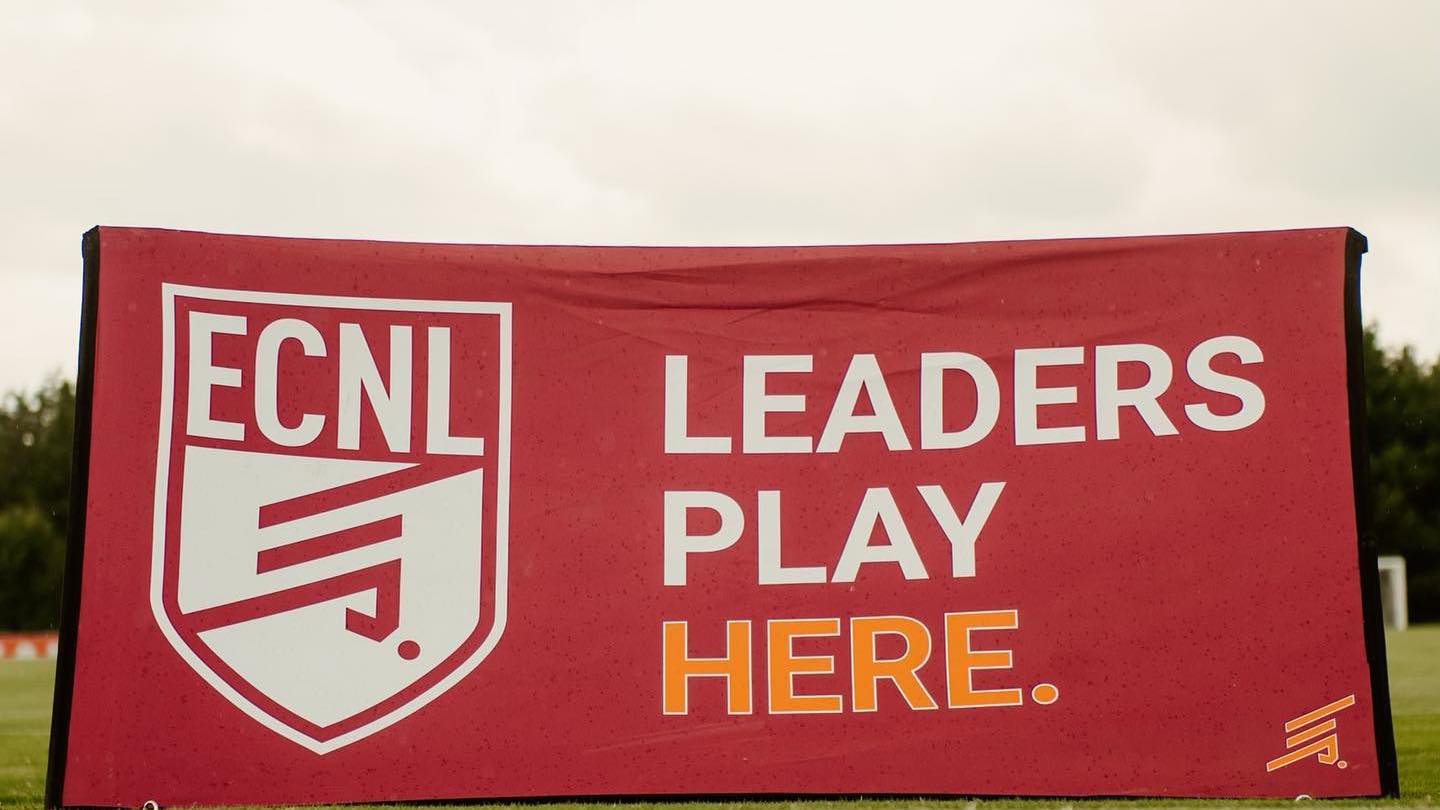 Top players from across the country are participating in the 2022 ECNL Girls National Training Camp this week in Portland, Ore.
The event kicks off Wednesday, July 20 with the start of camp for the older age groups, featuring elite prospects in the 2004 and 2005 divisions. The first camp runs from July 20-24. To view the schedule for the older age groups, click here.
Players in the 2006 and 2007 age groups will be participating in the ECNL National Training Camp from July 23-27. To view the roster for the younger divisions, click here.
Held annually and becoming the most elite girls identification event in the country, approximately 120 of the nation's top female youth soccer players are invited to participate in training and competition over several days. The ECNL National Training Camp is split into two segments by age, overlapping for one day.
The ECNL National Training Camp is free of charge for the players; the ECNL and Nike Soccer cover all of the costs associated with the camp, including hotel and ground transportation, meals, coaching, facilities, and equipment. The only cost for players is transportation to and from the camp. During the camp, the players have the opportunity to compete in front of top colleges from around the nation, are trained by some of the top youth coaches in the country, and learn from a series of off-field presentations from experts.
See below for the rosters that were selected for the 2004 and 2005 age groups.
ECNL NATIONAL TRAINING CAMP (2004/2005's)
July 20-24, 2022
BIB #
FIRST NAME
LAST NAME
CLUB
POSITION
BIRTH YEAR
GRAD YEAR
TEAM #
12
Katie Shea
Collins
Tennessee SC
F
M
2005
2023
1
17
Erin
Connolly
SLSG – MO
M
2004
2023
1
14
Danielle
Davis
SUSA FC
M
D
2004
2023
1
21
Samantha
Erbach
Ohio Elite Soccer Academy
M
2005
2024
1
15
Ellie
Farrell
Wilmington Hammerheads
M
2005
2023
1
10
Wrianna
Hudson
WNY Flash
F
2005
2024
1
6
Grace
Ivey
Florida Elite Soccer Academy
M
2005
2023
1
9
Caitlin
Mara
FC Stars Blue
D
2005
2024
1
3
Mai Ly
Marella
Cleveland Force SC
D
2005
2023
1
20
Skyler
Miller
Richmond United
D
2005
2024
1
2
Atlee
Olofson
Sting Austin
GK
2005
2023
1
11
Lauren
Omholt
Solar Soccer Club
F
D
2005
2023
1
4
Ella
Sanchez
Racing Louisville Academy
M
2005
2023
1
5
Tatum
Short
Heat FC
F
2005
2023
1
13
Solai
Washington
Concorde Fire Platinum
F
2005
2024
1
8
Isabella
Winn
World Class FC
F
M
2005
2024
1
18
Kaelyn
Wolfe
Penn Fusion SA
F
M
D
2005
2023
1
22
Lola
Abraham
Pittsburgh Riverhounds
F
M
2006
2024
2
32
Lilley
Bosley
Liverpool FC IA Michigan
D
2004
2023
2
28
Gabrielle
Ceballos
Classics Elite SA
M
D
2005
2023
2
35
Samantha
DeGuzman
Virginia Development Academy
F
2005
2023
2
34
Gabriela
Gil
PDA
M
2005
2023
2
33
Cora
Hair
Tulsa SC
D
2005
2023
2
1
Jordan
Hecht
Minnesota Thunder Academy
GK
2005
2023
2
31
Elizabeth
Heller
Concorde Fire Platinum
M
D
2005
2024
2
29
Courtney
Jones
Florida Kraze Krush
M
2005
2023
2
27
Zoe
Main
Albion Hurricanes FC
F
2005
2023
2
36
Sydney
Miller
Richmond United
M
2005
2024
2
37
Jessica
Osborne
Florida Elite Soccer Academy
D
2005
2023
2
24
Amanda
Schlueter
Kings Hammer SC
F
2005
2023
2
30
Samantha
Smith
Boise Thorns FC
F
M
2005
2024
2
23
Olivia
Thomas
Michigan Hawks
F
2005
2023
2
25
Laudan
Wilson
Kansas City Athletics
M
2005
2023
2
26
Emma
Yolinsky
Solar Soccer Club
F
M
2005
2024
2
38
Stephanie
Lathrop
Maryland United
M
2005
2024
2