ECNL Boys Regional League – Florida expands ahead of 2021-22 season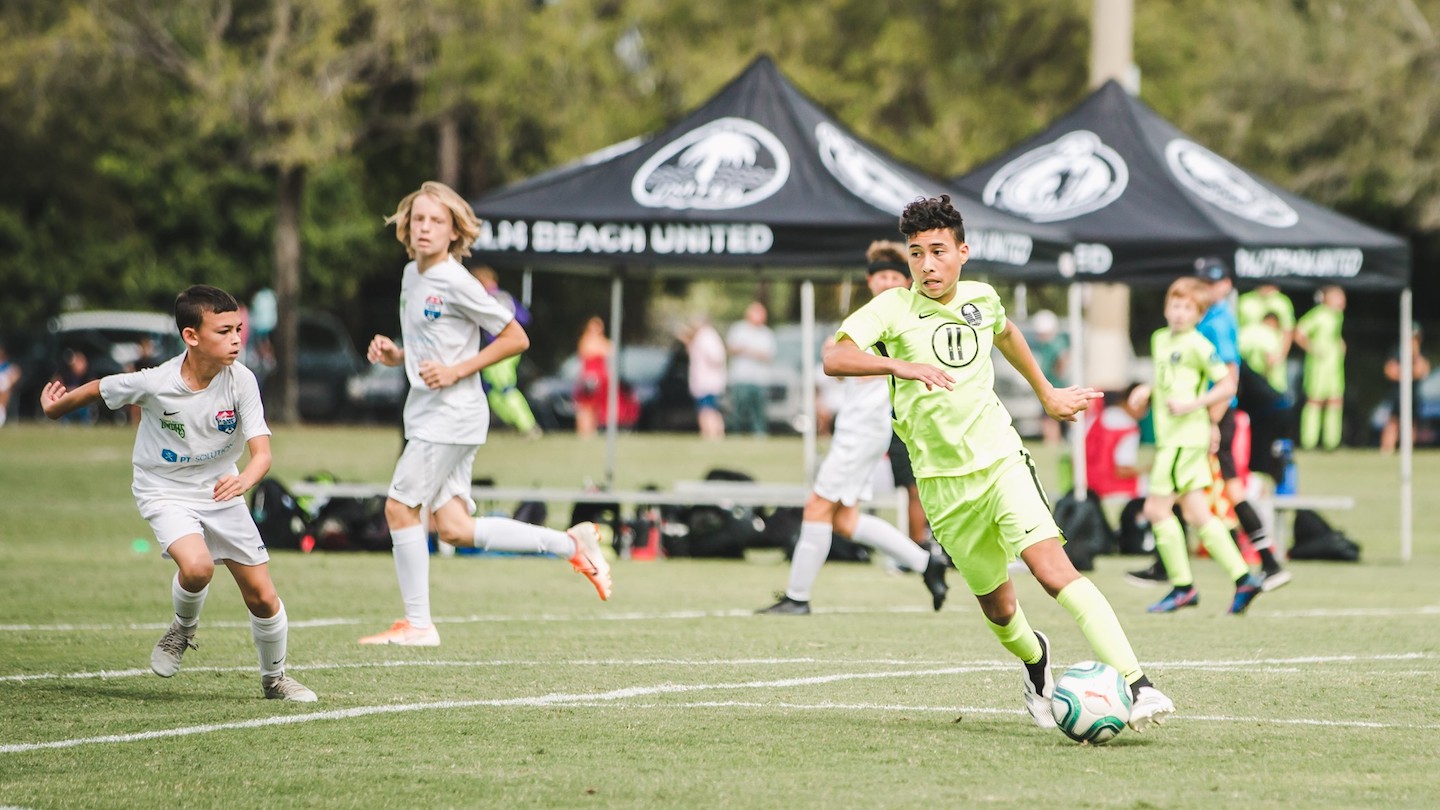 RICHMOND, VA – The ECNL Boys announced the addition of Braden River SC (FL) and Key Biscayne SC (FL) as new clubs in the ECNL Regional League – Florida, as well as the addition of new Regional League teams from current ECNL Club Competition member Palm Beach United (FL) for the 2021-22 season.
"Braden River and Key Biscayne have earned the opportunity to compete in the ECNL Regional League – Florida through their excellent performances in Florida Club League One, proving the pathway that has been created in concert with the Florida Club League," said ECNL Boys Commissioner Jason Kutney. "In addition, with Palm Beach United expanding its ECNL programming to include the ECNL Regional League, we are supporting the growth of our member clubs with a challenging competitive environment that aligns with their own player pathway."
Braden River SC
Bradenton, FL
From its founding, Braden River SC started small and has continually grown organically. Braden River SC has now blossomed to house athletes from more than 1,800 families, providing three different levels of soccer to meet the needs of every child. The goal of Braden River SC is for every child to experience the sport of soccer in a positive and supportive environment at the level of play they enjoy.
"Braden River Soccer Club is very excited to become one of the newest members of the ECNL Regional League – Florida," said Brenden Moriarty, Braden River SC General Manager. "Becoming part of the ECNL family of clubs has been a goal we have been striving for over the past several years. We emphasize the importance of education, licensing, core curriculum development, and comprehensive technical, tactical, physical, and psychological training for our players and coaching staff alike. We want every team to know that, win or lose, when they play BRSC, the game will be a tough, well-played game."
Key Biscayne SC
Miami, FL
Founded in 1971, Key Biscayne SC is one of the largest clubs in Miami-Dade County, located near downtown, in the heart of Miami's soccer crazy community. With the duty to provide the highest quality soccer programs that will ignite a child's passion for soccer in its community, Key Biscayne SC is committed to helping them develop their skills to their fullest potential while providing a wholesome, well-organized environment to teach the values of discipline, teamwork, sportsmanship, and general wellness.
"We are excited about being at the forefront of bringing ECNL's core values to Miami-Dade County, helping to create a clear pathway for soccer development in Miami," said Marcelo Radice, President of Key Biscayne SC. "By joining the ECNL Regional League – Florida, we are giving our athletes more opportunities to develop. But now the real work begins!"
Palm Beach United
Palm Beach Gardens, FL
Established in 2014, Palm Beach United has quickly become one of the premier youth soccer clubs in Florida. Since its inception, Palm Beach United has grown to have ECNL representation at every age group and will now be adding ECNL Regional League – Florida to their programming, significantly increasing their player talent pool.
"Our experience in the ECNL has been nothing short of incredible these past two seasons," said Eric Arbuzow, Palm Beach United ECNL Executive Director. "As we will be adding six additional teams in the ECNL Regional League – Florida, this will provide players the opportunity to play for Palm Beach United while they work towards our ECNL Club Competition teams. The addition to the player pool should increase the quality of soccer in the club and these players will be developed directly under our club's methodology."