ECNL Boys accepts two more member clubs for 2021-22 season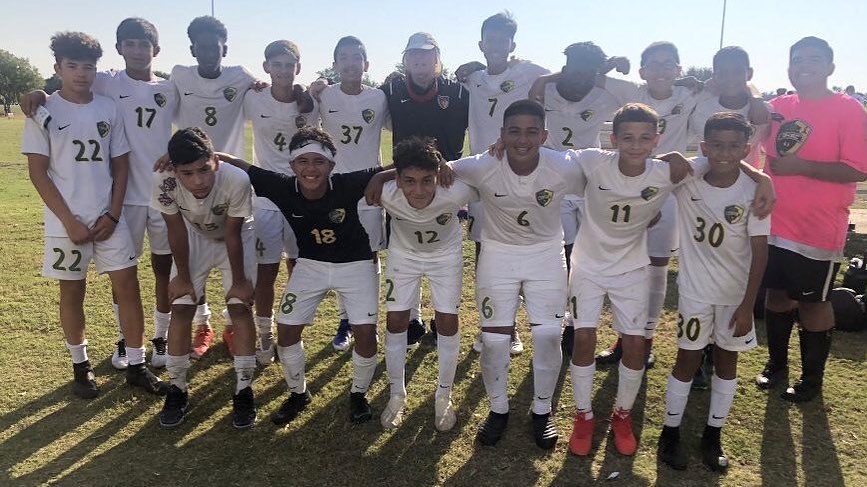 RICHMOND, VA – The ECNL Boys announced that Cleveland Force (OH) and D'Feeters Kicks SC (TX) will join the league for the 2021-22 season.
The addition of these two clubs to the Midwest and Texas conferences, respectively, will continue to expand the scope of ECNL Boys. More than 140 of the top youth clubs in America are set to play in the league in the 2021-22 season.
"Cleveland Force and DKSC join ECNL Boys at an incredibly exciting time for the league," said ECNL Boys Commissioner Jason Kutney. "The addition of Cleveland to The ECNL's Midwest landscape continues to strengthen our national footprint, adding more top players and teams to the competition. With DKSC, the league adds a very strong club on the rise, with an amazingly diverse and talented player pool, further extending the resources of The ECNL to more players."
Cleveland Force
Cleveland, OH
Cleveland Force Soccer Club is Northern Ohio's largest soccer program with more than 5,000 players, ages 2-19, made up of community affiliates, club affiliates, and full-time registered players. The organization aims to provide soccer players an unparalleled club structure, focused on empowering intelligent, humble and hard-working boys and girls who approach goals with a positive outlook, both on and off the field.
"We are excited and humbled to be joining ECNL Boys for this upcoming season," said Everett Palache, Director of Coaching for Cleveland Force. "Our mission is to create an unparalleled development environment for our players and this acceptance immensely supports our core mission. This opportunity allows our club to fully integrate our talented player pools while also further supporting our players and their local community programs. We look forward to working with the other clubs in the league to create the best environment possible for the soccer players of Northeast Ohio and to raise the standard across the country."
DKSC
Dallas, TX
DKSC was founded in 1978 and was created for one purpose, to teach Dallas area athletes the love of the game and how that passion can lead to lifelong opportunities. With coaches hailing from England, France, Mexico, Jamaica and more, DKSC athletes are exposed to many different coaching philosophies and experiences to make them the most well-rounded individuals possible. DKSC alumni have gone on to play for national teams in the United States, Colombia and Puerto Rico, and through the increased competition and development opportunities from being an ECNL Boys member, the club looks forward to seeing more graduates on the national stage.
"We want to extend our immense gratitude to ECNL Boys for recognizing the value of what we do and for giving us the platform we need to take our dreams to the next level," said Juan Martinez, DKSC President and Executive Director. "DSKC is a mission-driven club, filled with diversity, which is our purpose and our strength. Now that our girls and boys can all compete at the highest level in the ECNL, our mission of making a difference in the lives of our players, their families, and the communities we serve and our vision of building a different type of player has no limits! We look forward to making the ECNL proud of what we do on and off the field, in soccer and life. We thank our players, teams, families, staff, and especially our hard-working coaches for what they have all done together as the DKSC family to make this day possible!"