Eclipse Select SC expands reach in Chicagoland area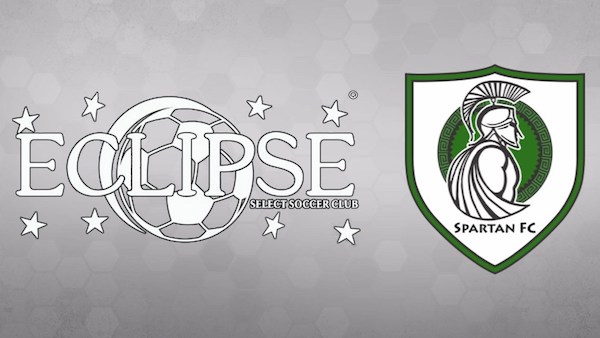 OAK BROOK (Via Eclipse Select SC) – The Eclipse Select Soccer Club has agreed to an elite and youth development partnership with Spartan FC to establish Eclipse North, the club announced today.
As a result of the partnership, Eclipse Select will add an Eclipse North location based out of Northbrook, Ill. This will be the third satellite location added to the club in the Greater Chicagoland area. Spartan FC will work hand-in-hand with Eclipse in the constant pursuit of furthering player growth and development. The club alliance will start at the beginning of the 2019/20 fall campaign.
"We are looking forward to our partnership with Spartan FC and the opportunity to grow Eclipse Select," said Rory Dames, Eclipse Select Soccer Club President and Owner. "Spartan FC is a staple organization within the North Shore community and has had great success on and off the field. This partnership will make it convenient for our members in the north Chicagoland area to have greater access to what our club provides developing players. The landscape for youth soccer has dramatically changed over the past couple of years, but we believe our program and league affiliations have proved to be the best route for players at all levels. We saw an opportunity to meet the demand on the north side with Spartan FC and are very excited as to the potential it has to grow for years to come."
"Spartan FC is thrilled to partner with Eclipse Select Soccer Club," said Yianny Caparos, Spartan FC President. "To be with a like-minded program that values our players, our community and our facilities is comforting. Eclipse offers something for each and every single player in our community that will allow them to excel and develop. This is an exciting time for our program."
Spartan FC is a community-driven program whose primary goal is to increase the love of soccer within the Northbrook and North Shore area. To learn more about Spartan FC, visit Spartanfc.org.