Eastern New York Youth Soccer Association expands showcase roster rules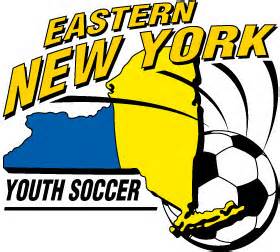 (Via Eastern New York Youth Soccer Association) – The Eastern New York Youth Soccer Association (ENYYSA) has announced an expansion to its rules for rostering showcase teams. Players from diverse squads can now form a team for showcase tournaments.
Eastern New York member clubs, subject to their league's approval, are now able to put together "Showcase Teams" to participate in tournaments, such as ENYYSA-sanctioned showcase events. This innovation allows the flexibility for players to be on a travel team and a tournament team (only one) without being reflected as a dual registered player.
"Let's say that an Under-17 team is not playing in a college showcase tournament but several players from that team are interested in doing so," commented ENYYSA President Richard Christiano. "They now have the flexibility to join players from another team with the same situation and form a team to play in that tournament, giving these players the opportunity to be scouted by college coaches."
The "Showcase Team" could have age-appropriate players from several member league clubs on the roster, with all players already being registered to those participating teams/clubs (having a current active, valid player pass). The combined team would register under one of the participating clubs via the SportsSignup system, by selecting "Showcase Team" as registration type. A separate, new player pass (for Showcase Teams) would be issued by the league with an "S" designating a "Showcase" player pass at the beginning of the player pass number.
All Showcase Teams with registered players need the approval of their home club (Registrar or President) and home league to participate.