East Carolina University women's soccer signs four transfers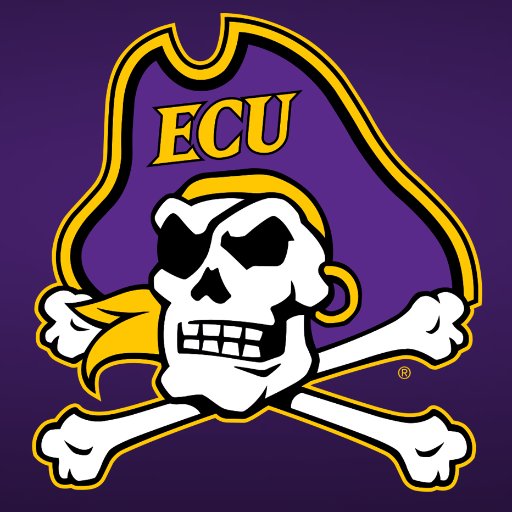 Greenville, N.C. (Via East Carolina University) – After signing six talented freshmen during the fall signing period, the East Carolina University women's soccer team rounded out its 2019 roster by adding four standout transfers, as announced by head coach Jason Hamilton on Friday afternoon.
"This group, along with the six freshman we signed in November, are all great additions to a young but experienced group we have coming back," said Hamilton. "Eight of last year's regular starters were freshman or sophomores, so the addition of these transfers and our incoming freshman, along with some players who have stepped up this spring, will make for a much deeper team in 2019. Players will be challenged more on a daily basis to get in to the starting lineup, creating a very competitive environment. Most importantly we will be able to monitor minutes of players to be more competitive for both games on the weekend, four of our six losses came in the second game of the week which is tough when players have to play a lot of minutes. Depth is the name of the game in college soccer, and we feel this group will have that going in to the fall."
Maycie McDougal played in all 21 games for Louisiana Tech during her freshman season, starting six of them. The Prosper, Texas native helped the Lady Techsters to six shutouts and played 90 minutes or more on four occasions. Prior to arriving at Louisiana Tech, McDougal was named First Team 5A All-District and helped Prosper reach the Texas 5A State Regional Final.
Maycie is a player that has the versatility to play in multiple positions," Hamilton said. "Having played in all 21 matches last season for Louisiana Tech and helping them to a 13-5-2 record, she will bring experience and fit in well with our group."
Meaghan Haley started four games for LIU Brooklyn during her rookie campaign. The goalkeeper made 16 saves and finished with a 1-1-1 record. Haley had a career-best six saves during a win over Saint Peter's and made five stops while helping LIU Brooklyn tie Seton Hall. During her prep career, Haley was a four-year starter and was a 2017 Connecticut Girls Soccer coaches Association All-State and Senior Bowl selection.
"Meaghan is a very good goal keeper, giving us some much-needed depth in that position," Hamilton commented. "She will be able to push Melanie (Stiles) in training and strengthen us at a very important position."
Mikala Rhody comes to Greenville after spending the past two seasons at Vanderbilt and was a member of the 2018 SEC Championship squad. Prior to heading to Nashville, the Jacksonville, Fla., native was a five-time team captain for the West Florida Flames club team.
"Mikala was part of the 2018 SEC Championship Commodores and brings the experience of competing in one of the toughest conferences over the past two seasons," added Hamilton. "Mikala will give us the flexibility to play certain systems and move some players to a more natural position than where they were used this past year."
Melissa Fernandez, a Cary, N.C., native, comes back to North Carolina after spending two seasons at Auburn University at Montgomery. Fernandez played in 33 games as a Warhawk, starting 27 of them. She had seven points over the two seasons, providing two assists during 2017 and then scoring a goal to go along with three helpers during her 2018 campaign. During her time in Cary, she helped lead Apex High School to back-to-back trips to the North Carolina Women's Soccer Class 4A State Championship.
"Melissa has a very high soccer IQ and a very high passion for the game," Hamilton said. "She has started 27 of the 33 games she played in while at AUM. Melissa is another versatile player that has the ability to play in multiple positions."