Bucknell women's soccer adds three to incoming class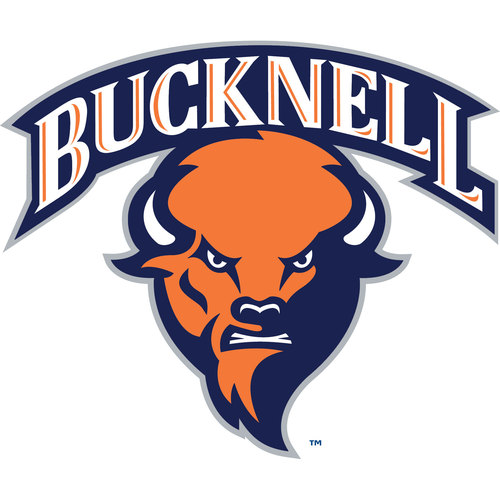 LEWISBURG, Pa. (Via Bucknell University) – Bucknell head women's soccer coach Kelly Cook has announced that three additional newcomers will join the 2019 Bison squad, rounding out a talented incoming class that also includes the seven recruits who signed National Letters of Intent back in November. The latest additions are rising Bucknell sophomore Molly Mishler and incoming first-years Audrey Schaffer and Kate Reinhardt.
All three newcomers will help bolster the Bison defense. Mishler and Reinhardt are both defenders, while Schaffer is a goalkeeper. Here is more information on each of them:
MOLLY MISCHLER
Defender | Hawthorn Woods, Illinois | Mundelein H.S. | Mundelein SC
Currently wrapping up her freshman year at Bucknell … born Apr. 26, 2000 … daughter of Mark and Gina Mishler … has a younger sister, Elle … was a four-year varsity starter and two-year captain of the soccer team at Mundelein High School in Illinois … helped lead her team to the 2018 North Suburban Conference championship … earned All-Section Honorable Mention in 2017 and All-Conference honors in 2018 … also Honorable Mention All-Area and All-Conference in 2016 … two-time All-Academic selection who graduated summa cum laude … was also a four-time All-Conference pick and two-year captain of the varsity swimming team
Kelly Cook on Molly Mischler: "Molly is a tenacious defender who tackles well. She has a strong work ethic and will be a strong physical presence."
---
KATE REINHARDT
Defender | Lake Forest, Illinois | Lake Forest H.S. | Sockers FC
Born Jan. 29, 2001 … daughter of Michael and Christine Reinhardt … father played soccer at Miami University … has a younger brother, Anthony … helped Lake Forest High School to a regional championship in 2016 … was the team's highest-scoring freshman on the varsity squad that year … played club soccer for Sockers FC, which was the No. 2 team in the nation from December 2018 to March 2019 and the No. 1 team in the DA Mid-American Division in the fall of 2018 … four-year member of the Honor Roll … 2018 Business Incubator winner and Best Pitch award … co-founder and CFO of TopTech Teaching (formerly SmartSenior).
Kelly Cook on Kate Reinhardt: "Kate is a hard-working player. She is an athletic defender who has good strength and has the ability to defend and attack from the flank."
---
AUDREY SCHAFFER
Goalkeeper | Hillsborough, California | Saint Ignatius College Prep
Born June 14, 2001 … parents are Elliot and Jennifer Schaffer … has two brothers, Elliot and Beau … two-time First Team All-West Coast Athletic League honoree as a goalkeeper at Saint Ignatius College Prep in San Francisco … earned the team MVP and Jan Mullen Awards … helped her team to unbeaten league record and WCAL title … the team also placed second in the Central Coast Section … captained the volleyball team and was named the squad's Most Improved Player … also participated in varsity tennis and JV lacrosse … received the school's Double Cross Award for over 200 hours of community service.
Kelly Cook on Audrey Schaffer: "Audrey is an athletic goalkeeper with raw talent. She is confident with her feet and has excellent distribution. She has a solid presence in the goal."