Dure: Women's World Cup shows it's all about finishing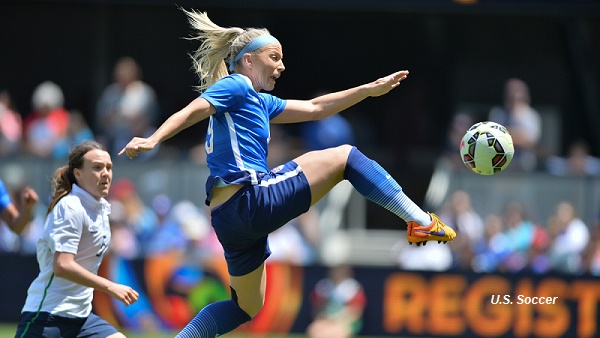 One goal in 180 minutes, off a set piece, against a team that can't defend set pieces.
That's the U.S. Women's National Team's record from the last two games of the group stage, in which the heroics of center backs Becky Sauerbrunn and Julie Johnston earned the team two points and Abby Wambach's set-piece finish earned two more.
+READ: USWNT defeats Nigeria to win Group D, earn place in Round of 16
But for all the justified fretting over the USA's wayward offense and Jill Ellis' puzzling lineup decisions, the USA isn't the only team struggling to score in this tournament. And that should be a reminder to coaches at all levels: At some point, the object of soccer is to put the ball in the net.
Consider defending champions Japan. Against an Ecuador side that impressed no one in Canada, Japan got one early goal off 20 shots. Against Cameroon, they didn't even get the shots, scoring on their only two shots on goal (out of four total).
Consider France, my now-shaky pick to win this tournament. Les Bleus scored just once from 16 shots in a game they dominated against England. Then they squandered 21 shots in a shocking 2-0 loss to Colombia.
Consider Canada. Fourteen shots in the opener against China, and only the penalty kick found the net. The hosts won Group A with only two goals scored.
Spain's qualification hangs in the balance after failing to get more than one goal from 19 shots against Costa Rica. Even Germany, which duly blasted 14 goals past overmatched Ivory Coast and Thailand, could only manage a 1-1 draw with Norway despite outshooting them 27-4.
So to put it mildly, this is not simply a U.S. problem.
+READ: Women's World Cup: USWNT getting results – and falling short in important areas
To be fair, goalkeeping in women's soccer has improved through the years. Some, like Nigeria's Precious Dede, are dodgy in their decision-making but solid in shot-stopping. Attackers have to work for their goals.
All of which should serve as a reminder to all coaches, from the national team down to Under-8: Players need to work on finishing.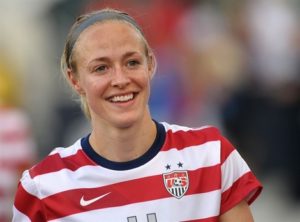 Too many coaches treat finishing as some sort of dessert: "Oh, nice job running 14 variations of keepaway. Here, take a few shots just for fun." Players can spend a lot of time working up a first touch but no time on the last touch.
And so we end up with teams that are trying to dribble the ball into the net like they're U-6s playing 3v3 games. (Shout out to all my fellow pressbox residents from the mid-2000s D.C. United days, some of whom were better than others at containing their aghast reactions when United passed up shooting opportunity after shooting opportunity.)
+READ: Dure: USWNT beat Australia with fitness, and why not?
The U.S. women aren't quite in that boat. They're just lacking a creative spark — Megan Rapinoe has been the team's most creative player and its best finisher, which probably isn't coincidence. They're squandering the advantage of putting numbers forward — Sauerbrunn and Johnston are so good the USA was able to win the Group of Death (which turned out to be overrated) without a true defensive midfielder and with outside backs Meghan Klingenberg and Ali Krieger marauding forward.
But the challenge at the root of it all is the same challenge facing other Women's World Cup teams, plenty of professional teams, and maybe even the U-11s who make their coaches tear out their hair.
The ball must go into the net. And that's a skill professional and developmental soccer players ignore at their own peril.