Dallas Cup unveils Super Group brackets, opening day schedule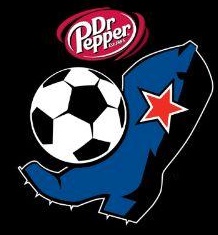 DALLAS, Texas (Via Dallas Cup) – The Dr Pepper Dallas Cup has announced the match-ups for 2018's opening day triple-header at Cotton Bowl Stadium, along with the brackets for the twelve elite teams that make up this year's Gordon Jago Super Group.
The twelve Super Group participants include top academies from seven countries and includes three former Super Group champions.
Dr Pepper Dallas Cup XXXIX kicks off on March 25 with a full day of soccer action at the historic Cotton Bowl Stadium. The marquee game of the opening day's triple header is a clash between Premier League giant Manchester United and Liga MX champion Tigres at 6:30pm. The day will start at 12:30pm with the defending Super Group champions FC Dallas squaring off against Arsenal FC of the Premier League. At 3:00 pm, 2017's Super Group runner-up and current Copa MX champion CF Monterrey hit the pitch against historic Brazilian side EC Vitoria. The annual "Welcome World" Opening Ceremonies and Parade of Nations, featuring all 224 Dr Pepper Dallas Cup XXXIX teams, will start at 5:00 pm.
+READ: Dallas Cup announces five-year broadcast deal with Univision Deportes
The Super Group matchups for the games on Wednesday, March 28 at the Cotton Bowl will be determined at a later date. Additional games will be played throughout the week, free of charge, at the Classic League Soccer Complex at Richland College, and MoneyGram Soccer Park in Northwest Dallas. The Super Group semifinals will be played on Friday, March 30 at Toyota Stadium in Frisco, which will also host championship matches of all age groups on Saturday, March 31 and Sunday, April 1.
Group A
-Manchester United (England)
-Tigres (Mexico)
-Higashi Fukuoka (Japan)
-Toronto FC (Canada)
Notable Group A Facts: Manchester United is making their fifth Super Group appearance, but the world-renowned academy is still seeking their first title in the elite bracket. Current Liga MX champion, Tigres, have a long history at the Dallas Cup, including two Super Group titles and 11 championships across all age groups. Higashi Fukuoka will make their tournament debut in 2018 looking to become the first Asian team to win the prestigious Super Group. Current MLS champion, Toronto FC, is making their third Dallas Cup appearance hoping to become the first Canadian champion across all age groups since 1988.
Group B
-EC Vitoria (Brazil)
-CF Monterrey (Mexico)
-Real Oviedo (Spain)
-Atlanta United (USA)
Notable Group B Facts: Two-time Super Group champion EC Vitoria won back-to-back Super Group titles in 1996 and 1997, a rare feat only four teams have accomplished since the creation of the elite bracket. Last year's Super Group runner-up, CF Monterrey, has the most Dallas Cup championships all-time, but are still seeking their first Super Group title. Tournament debutant, Real Oviedo, looks to become the first Spanish Dallas Cup champion since Real Madrid's back-to-back titles in 1993 and 1994. Emerging MLS academy power, Atlanta United, hopes to become the second consecutive MLS academy side to hoist the Super Group championship trophy and the third U.S. Super Group champion overall.
Group C
-Arsenal (England)
-Queretaro (Mexico)
-Red Bull Brasil (Brazil)
-FC Dallas (USA)
Notable Group C Facts: Arsenal hopes to build upon their last appearance in the elite bracket back in 2011, a team that advanced to the semi-finals, before bowing out to eventual champion Eintracht Frankfurt. Queretaro FC looks to win their first Super Group title after claiming the U14 and U17 titles in 2017. Red Bull Brasil returns to the Dr Pepper Dallas Cup for the second consecutive year after debuting in the tournament last spring. FC Dallas returns to the Gordon Jago Super Group to defend their title. The local side defeated CF Monterrey, 2-1, in the 2017 Super Group final.