Development Academy East Conference Recap: Week 3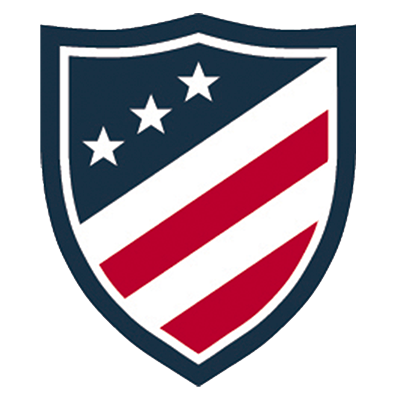 With three weeks of the USSDA season complete, it is beginning to become more clear how teams are stacking up. Some teams have established themselves as elite contenders, while others are still looking to find their stride.
Match Recaps

U13/U14
New York Red Bulls  4, NJCSA 0
Much like they had in the first two games of the season, the New York Red Bulls ended up on the right side of a lopsided game when they battled NJCSA on Saturday afternoon. Dylan Sullivan, Scott Taylor and Kejiel Watt combined to score all but one of the team's goals its opening two victories, but Aziel Jackson led the Red Bulls Saturday with two scores. Sullivan and Watt each added a goal as the Red Bulls cruised to their third with of the year.
Bethesda-Olney 3, Baltimore Armour 2
Bethesda-Olney won its second straight game to start the season after pulling out a 3-2 win over Baltimore Armour on Saturday night. It used a balance-scoring attack to hold off Baltimore Armour, as William Moravek, Bryang Kayo and Shai Neal netted one goal each. After it's season-opening loss, Baltimore Armour plays next Saturday against Lehigh Valley United, which began 2015 with a 4-2 win over PA Classics on Sept. 5.
U15/16
NJCSA 1, New York Red Bulls 1
Entering their game with NJCSA on Saturday, the New York Red Bulls already had three dominating wins to start the season. It began with a 6-1 win against PA Classics, continued with a 7-0 thrashing of Richmond United and ended with a 5-1 victory in a match with D.C. United. But against NJCSA, which began the season with back-to-back losses, the Red Bulls mustered just one goal from Omir Fernandez in the eventual draw. NJCSA received its score from Amani Alexander.
New England Revolution 1, Albertson SC 0
After finishing third in the Northeast Division last year and sneaking into the playoffs, New England Revolution is off to a 2-0-0 start in 2015 and sits atop the league standings. Gustavo Cassemiro scored the lone goal for the Revolution as they handed Albertson SC a season-opening loss.
U17/18
Georgia United 3, South Carolina Battery Academy 1
Georgia United extended its unbeaten streak to three games to open the 2015 USSDA season with its two-goal win over South Carolina Battery Academy. After opening the year with a draw against Orlando City SC, Georgia United has scored its opponents 9-1 in its past two games. Furthermore, seven different players have scored over than span.
Bethesda-Olney 3, Baltimore Armour 0
Behind an early goal, Bethesda-Olney cruised to a 3-0 win over Baltimore Armour on Saturday. The win moved Bethesda-Olney to 2-0-0 to start the year.
"We executed the game plan really well," head coach Brett Colton told SoccerWire.com, "We got a goal relatively early and I felt like that opened the game up a little bit. We played some really good soccer."
So far, Jordan Dove has been one of the most dominant scorers in the Eastern Conference, knocking home five goals in two games. In addition, Colton has praised the play of David Mason at left forward. This is Mason's first season with Bethesda Olney after coming over from Montgomery SC.
On defense, Colton acknowledged the play of goalkeeper Daniel Kuzemka, who has allowed one goal in two games.
While Colton said his team hasn't completely adapted to playing 90 competitive minutes yet, he's confident close-knit group will gain regain that stamina as the year wears on.
"We have a lot of returning players, so I think they understand each other really well and know how we want to play," Colton said. "We'll continue to get better every game, and we're going to have a great season."
Other Match-ups
U13/14
Metro Division
Met Oval 1, World Class FC 0
NYCFC 2, Cedar Stars Academy 0
New York Red Bulls  4, NJCSA 0
North Atlantic Division
Prince William Courage 1, Richmond United 0
PA Classics 2, Continental FC DELCO 1
Northeast Division
NYCFC 2, Cedar Stars Academy 0
FC Boston Bolts 2, Seacoast United 0
Oakwood Soccer Club 2, Everton FC Westchester 0
BW Gotschee Academy 2, Beachside SC 1
New England Revolution 0, Albertson 0
South Atlantic Division
South Carolina Battery Academy 1, Georgia United 1
North Carolina Fusion 4, Carolina Rapids 1
Charlotte Soccer Academy 2, Triangle Futbol Club Alliance 1
Sunshine Division
Chargers Soccer Club 1, Weston FC 1
Kendall SC 2, IMG Academy 2
Jacksonville FC 2, Tampa Bay United 0
Orlando City SC 3, Boca United Football 0
U15/16
Atlantic Division
Baltimore Armour 2, Bethesda-Olney 1
PA Classics 2, Continental FC DELCO 1
Northeast Division
FC Boston Bolts 2, Seacoast United 0
Everton FC Westchester 1, Oakwood Soccer Club 1
Beachside SC 1, BW Gottschee Academy 0
Empire United @ Montreal Impact FC (Sunday at 12:30 p.m.)
New England Revolution 1, Albertson SC 0
Southeast Division
Chargers Soccer Club @ Weston FC (Saturday at 3:30 p.m.)
Capital Area Railhawks 3, Charlotte Soccer Academy 0
Kendall SC @ IMG Academy (Saturday at 4:30 p.m.)
South Carolina Battery Academy 1, Georgia United 1
North Carolina Fusion 2, Carolina Rapids 0
U17/18
Atlantic Division
Bethesda-Olney 3, Baltimore Armour 0
New York Red Bulls 2, NJCSA 0
PA Classics 2, Continental FC DELCO 1
Northeast Division
Seacoast United 2, FC Boston Bolts 1
Everton FC Westchester 1, Oakwood Soccer Club 1
BW Gottschee Academy 2, Beachside SC 0
New England Revolution 1, Albertson SC 0
Southeast Division
Chargers Soccer Club 3, Weston FC 0
Kendall SC 1, IMG Academy 1
Orlando City SC 8, Boca United Football 2
North Carolina Fusion 2, Carolina Rapids 0