Defenders to Watch in NCAA Women's Soccer for 2022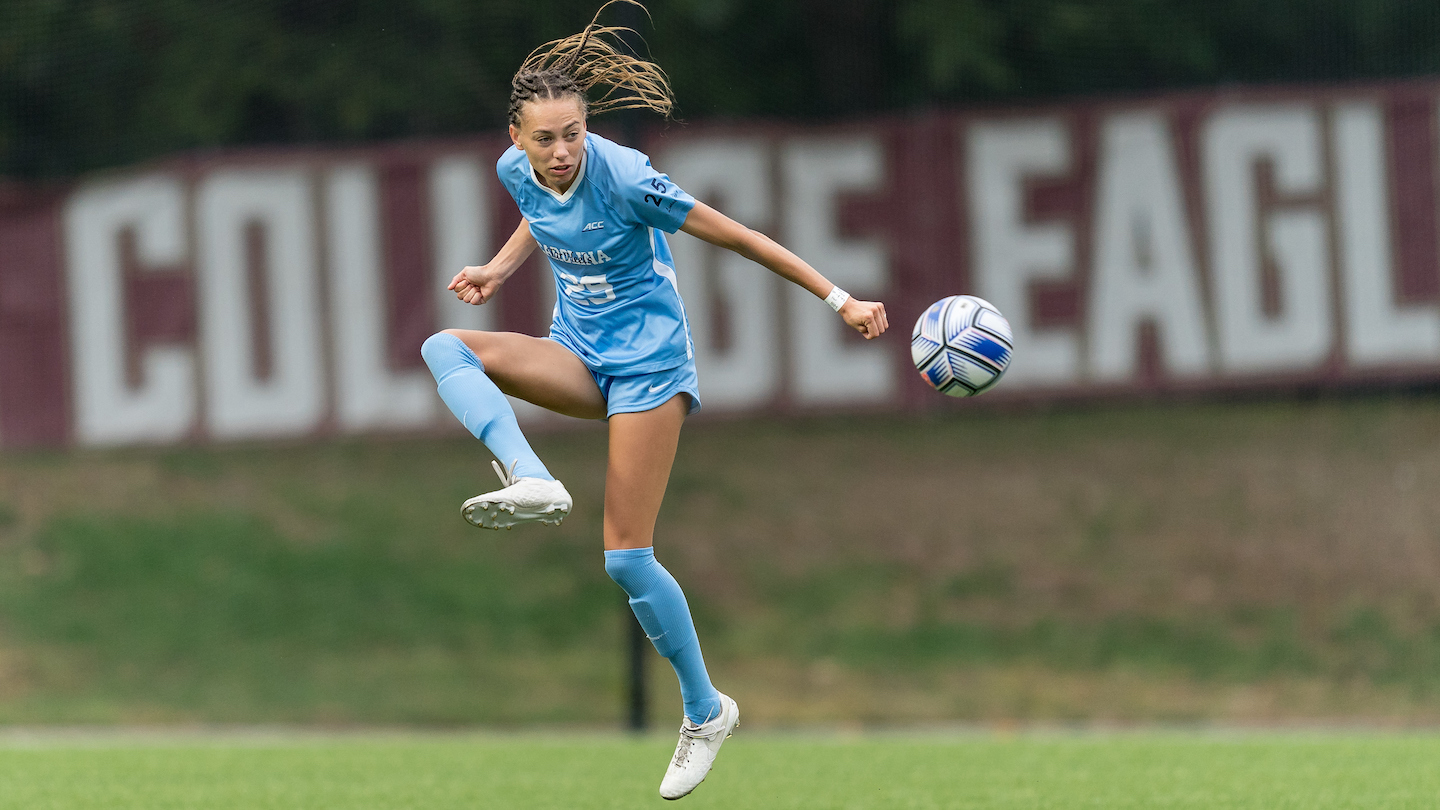 KANSAS CITY, MO – United Soccer Coaches has announced the Defenders on its NCAA Division I Players to Watch lists for the 2022 intercollegiate season.
The lists are comprised of 35 women and 24 men, led by three returning All-Americans on each list. The returning women's All-Americans include 2021 second-teamer Maycee Bell from North Carolina and two third team returnees, Megan Bornkamp from Clemson and Jordan Brewster from West Virginia.
The lists are being released for the first time this season by the Division I All-America Committees to promote college soccer leading up to the official start date for the regular season later this month. The lists include United Soccer Coaches All-Americans and first or second team All-Region players from 2021, who are scheduled to return for the 2022 season.
"United Soccer Coaches is pleased to be able to bring some additional focus to these outstanding student-athletes from our member schools as pre-season training gets underway," said Ralph Polson, the Senior College All-America Administrator. "While other players will most certainly emerge, these previous honorees represent some of the best at their positions entering this season."
These positional announcements also lead up to the 2022 watch lists for the prestigious Missouri Athletic Club's Hermann Trophy on the official start date for regular season games on August 18 (women) and August 25 (men). The MAC Hermann Trophy is presented annually to the Division I National Players of the Year as voted by Division I College Coaches at the end of the regular season. The 2022 recipients will be announced on January 6, 2023, in St. Louis, Mo.
2022 NCAA Division I Women's Players to Watch – Defenders 
| | | | |
| --- | --- | --- | --- |
| Name | Class | School | Hometown |
| Maycee Bell | Sr. | University of North Carolina | Wichita, Kan. |
| Vivianne Bessette | Jr. | University of South Florida | Montreal, Que. |
| Macy Blackburn | So. | Texas Tech University | Keller, Texas |
| Megan Bornkamp | Jr. | Clemson University | Mooresville, N.C. |
| Jordan Brewster | GR5 | West Virginia University | North Canton, Ohio |
| Emma Brown | So. | Cal Poly | Clovis, Calif. |
| Madison Chavez | Sr. | University of California-Irvine | Hercules, Calif. |
| Emma Clarke | Sr. | University of Houston | Christchurch, New Zeland |
| Madison Curry | Sr. | Princeton University | Coto de Caza, Calif. |
| Kayla Duran | Sr. | Brown University | Woburn, Mass. |
| Eva Gaetino | Jr. | University of Notre Dame | Dexter, Mich. |
| Delaney Graham | GR5 | Duke University | Atlanta, Ga. |
| Katia Hanger | Jr. | Lipscomb University | Alpharetta, Ga. |
| Jyllissa Harris | GR5 | University of South Carolina | Hazlet, N.J. |
| Tianna Harris | GR5 | Kent State University | Whitby, Ont. |
| Aly Kilburg | GR5 | Loyola University Chicago | Park Ridge, Ill. |
| Karlee Maes | GR5 | University of New Mexico | Albuquerque, N.M. |
| Amanda Martin | Sr. | Florida Atlantic University | Miami, Fla. |
| Aidan McConnell | So. | University of Wisconsin | Dexter, Mich. |
| Mykiaa Minnis | GR5 | Washington State University | Colorado Springs, Colo. |
| Dunja Mostarac | GR5 | University of Massachusetts-Lowell | Belgrade, Serbia |
| Lily Reale | So. | UCLA | Hingham, Mass. |
| Reyna Reyes | Sr. | University of Alabama | Garland, Texas |
| Payton Robertson | Sr. | University at Buffalo | Toronto, Ont. |
| Jade Rose | So. | Harvard University | Marcum, Ont. |
| Kelly Severini | Jr. | Michigan State University | Union, N.J. |
| Hannah Sharts | GR5 | University of Colorado | Newbury Park, Calif. |
| Jenna Shepherd | Jr. | Utah Valley University | American Fork, Utah |
| Katie Smith | Sr. | Texas A&M University | Tulsa, Okla. |
| Cecily Stoute | GR5 | University of Georgia | Atlanta, Ga. |
| Anje Suttner | Sr. | Hofstra University | Boden Kirchen, Germany |
| Andrea Tyrell | GR5 | Mississippi State University | Toronto, Ont. |
| Laveni Vaka | Jr. | Brigham Young University | Sandy, Utah |
| Trinity Watson | GR5 | Pepperdine University | Ocean Beach, Calif. |
| Samantha White | GR5 | Michigan State University | McKees Rocks, Pa. |
*GR5 Indicates student-athletes exercising their extra year of eligibility due to COVID-19