Davidson College men's soccer adds Spencer Lewis to staff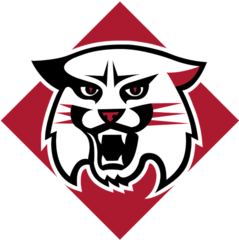 DAVIDSON, N.C. (Via Davidson College) – Davidson College head men's soccer coach Mike Babst announced on Thursday that Spencer Lewis is joining him on the Wildcat coaching staff.
Lewis comes to Davidson after serving as an assistant coach for Babst the past two seasons at the University of Chicago.
"I am fortunate to continue working alongside my close friend and mentor, Coach Babst," Lewis commented. "Our shared values, ambitions, vision, and enjoyment for what we do has created a special environment for my career and my family."
"I look forward to continuing to grow as a person and coach and to relentlessly pursuing the potential of the people we get to work with. The sense of community, excitement for athletics, and the people at Davidson makes this an opportunity that I could have only hoped for. I can't wait to be a part of and enhance such a special place."
While on Babst's staff at UChicago the past two seasons, Lewis helped the Maroons to 37 wins and a pair of NCAA semifinal appearances. He also assisted in the development of a pair of All-Americans, while helping the program to a number of accolades and records.
Lewis arrived at UChicago after spending the previous five seasons as an assistant coach at South Carolina. While he was on the Gamecock staff, USC accumulated 44 wins and reached the second round of the NCAA Tournament twice. In addition, South Carolina concluded the 2015 and 2016 campaigns ranked in the Top-30 nationally.
Prior to his tenure at South Carolina, Lewis was an assistant coach at NCAA Division II Newberry College from 2010-12. He also coached South Carolina United FC (U11-U12 Boys) and was part of the South Carolina Olympic Development Program coaching staff (2011-12).
"I have known Spencer since he was a player at South Carolina, and coached with him for the past two seasons at UChicago," said Babst, who was named head coach last month. "He is deeply committed to developing student-athletes in all facets of their lives by supporting them in everything that they are striving to accomplish. He holds them to the highest competitive standard. Spencer is a perfect fit for the mission of the Davidson soccer program. His character and ambition will have an immediate impact on our environment."
As a collegiate soccer player, Lewis was a central midfielder for South Carolina, where he helped the Gamecocks to a 2005 conference title and berth in the NCAA Tournament. He went on to play in the United Soccer League's Premier Development League in the summers of 2008 and 2010.
Lewis graduated in 2009 with a bachelor's degree in finance and marketing.