Dates set for all four weekends of 2019 Jefferson Cup
Follow the Jefferson Cup
Twitter | Instagram | Facebook
Tournament Website | Application Information
(Via Jefferson Cup) – The dates have been announced for the 2019 Jefferson Cup. For a third straight year, the flagship event of the Richmond Strikers Tournament Series will be played over the course of four weekends.
The 2019 Jefferson Cup will kick-off with the U10-U15 Boys Weekend from March 9-10. The second weekend will feature the U10-U14 Girls age groups from March 16-17, followed by the Girls Showcase Weekend (U15-U19) from March 22-24.
The event will conclude March 29-31 with the Boys Showcase Weekend, featuring the U16-U19 age groups.
Each year, the Jeff Cup accepts over 1,400 teams from around 36 states throughout the country. The tournament draws an average of over 150 State Cup Champions, over 10 Regional Champions and five National Champions per year over the nine age groups. Around 500 teams' applications are denied each year due to high demand for the prestigious event.
In 2018, a total of 271 college coaches attended the Boys Showcase Weekend, and 430 NCAA women's coaches scouted the Girls Showcase Weekend. It marked the 7th year in a row that the Jeff Cup has achieved record numbers for college coach attendance at both the Boys Showcase and Girls Showcase.
The Jefferson Cup features some of the top natural grass field complexes in the country and again for 2019 the Jefferson Cup will feature a total of 32 turf fields virtually ensuring full tournament play regardless of any weather issues.
Top Brackets of each age group and U16-U19 Showcase games will continue to be played on some of the nation's finest natural grass complexes, including Striker Park and West Creek, with turf field back-ups for adverse weather.
Applications for the 2019 Jeff Cup will open on August 1, and will close on December 1, 2018.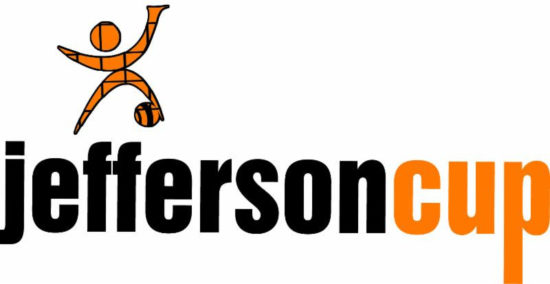 2019 Jefferson Cup Dates
Boys  Weekend
U10-U15
2009-2004
March 9-10, 2019
Girls Weekend
U10-U14
2009-2005
March 16-17, 2019
Girls Showcase Weekend
U15-U19
2004-2000/01
March 22-24, 2019
Boys Showcase Weekend
U16-U19
2003-2000/01
March 29-31, 2019