Dallas Cup Day 1 U13-U16 Recap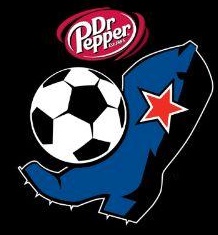 (Via Dr Pepper Dallas Cup) – The 2016 Dallas Cup kicked off on Sunday, with teams from around the world competing in the 37th edition of the international tournament. See below for a recap of various U-13 through U-16 matches from opening day.
+Read: Dallas Cup kicks off with three marquee match-ups at the Cotton Bowl
Under 13
Bracket A
Tigres kicked off their Dallas Cup campaign with a 3-2 victory over Odyssey SC. Odyssey SC started the game hot as they picked up goals from Lisandro Mondragon and Bryce Boneau in the 20th and 22nd minute. However, the game was far from over as Tigres would go on to score three unanswered goals. Patricio Cedillo got the trend started as he scored in the 25th minute. Maximiliano Davila followed suit as he scored an equalizing goal in the 47th minute. And with the clock dwindling down, Diego Sanmiguel scored the goal that would give the Mexican side the victory.
Bracket D
Out at MoneyGram Park, a very entertaining match took place between Club Mana and Dallas Texans 03B South. Club Mana's Marco Jimenez Rangel scored two goals in the first twenty minutes of the match, but the match was far from over. After halftime, the Dallas Texans came out firing. Goals in the 41st and 42nd minute from Alexander Gusola and Derian Mendoza quickly leveled the game. Five minutes later, the Dallas Texans' Mason Reid scored another goal to give the Texas team a 3-2 lead in the match. Club Mana's Adan Garcia Lopez answered with a goal of his own in the 53rd minute and the game would end at a 3-3 draw.
Under 14
Bracket A
FC Dallas Youth 02B Central earned their first three points of the tournament with a victory against England's Ravens Wood School. Ivan Juarez scored an early 3rd minute goal and that would be the only tally on the score sheet as the match ended 1-0. In other Bracket A action Angeles Soccer Elite got off to a good start with a 4-0 win over FBSL Tuzos '02 (Jaime Romero 39', 60'; Claudio Reyes 41'; Patricio Alejandro 62')
+Read: Klinsmann calls 26 players for World Cup Qualifiers against Guatemala
Under 15
Bracket C
Japan's Maebashi FC faced off against Dallas Texans U14 USSF at MoneyGram Park. The Dallas Texans got on the board first with a goal scored by Anthony Perea in the 21st minute. Maebashi FC's Seiya Matsuzawa did not wait long to even up the game scoring a goal in the 24th minute. Dallas Texans' Tristan Robles in the 69th minute, but Maebashi FC's Kyou Hirai took over the second half scoring two goals and securing a 3-2 victory for the Japanese team.
Bracket E
FB Prepa Tec earned 2-1 victory against Solar Chelsea U14 USSF. Patricio Padilla scored two first half goals in the 14th minute and 31st minute. Solar Chelsea kept fighting and they got a goal back late in the second half from Nathan Moonesinghe, but that would be all, as the match ended 2-1.
Bracket G
Tigres got a 1st minute goal from Pablo Esquivel and that would be the difference in their opening match against TSC Hurricane 01. Bracket G also saw Sparta United 01 Premier matched against HSC Bulls Academy. Sparta United's Casey Ben Lambert had a big day as he scored two goals for his team in the 51st and 70th minute and helped lead his team to a 3-1 victory.
Under 16
Bracket A
At Richland College, SC Del Sol 2000 overcame an early 1-0 deficit to come back and beat Placer United 00B Gold, 2-1. Goals in the 56th and 78th minute by SC Del Sol's Donovan Taylor and Ryan Garlick were enough to earn three points for the team. Dallas Texans 00B Red also secured an early three points as they defeated Kinetic Academy 4-1 out at MoneyGram Park. Four different players scored for Dallas Texans 00B Red.
Bracket C
Andromeda FC 00B used two second half goals from Mario Letayf and Ayman Boutari to defeat CF Monterrey Rayados. Monterrey's Eduardo Banda scored the team's lone goal in the match.