Dallas Cup announces three additions to 2019 Super Group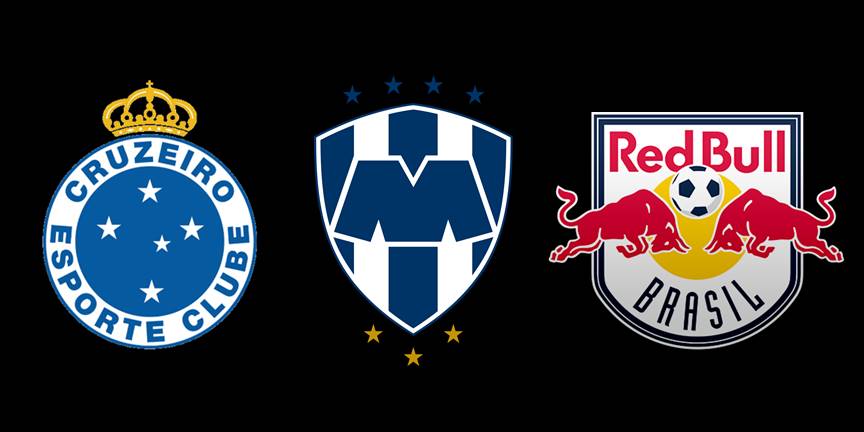 DALLAS, Texas (Via Dallas Cup) – The Dr Pepper Dallas Cup, the oldest and most prestigious international youth soccer tournament in the United States, has announced that Cruzeiro EC, CF Monterrey, and Red Bull Brasil will compete in the Gordon Jago Super Group at the Dr Pepper Dallas Cup's 40th Anniversary Tournament this April.
2018 Copa do Brasil champion Cruzeiro EC is set to make their third Dr Pepper Dallas Cup appearance, returning for the first time since claiming the Super Group title in 2010. The Brazilian side hoisted the Super Group "Boot and Ball" championship trophy in 2010 after defeating CF Monterrey in the final 4-2. Cruzeiro's first Dallas Cup appearance came in 2000, a team that featured long time Brazilian national team defender, Maicon. This spring, Cruzeiro EC hopes to add another Super Group title for both their club and the country of Brazil, the winningest country in Dallas Cup Super Group history (12 titles).
Current Liga MX leader CF Monterrey has a rich history at the Dallas Cup, winning a record 16 championship titles across all age groups. Despite reaching the Super Group final in 2010, 2015, and 2017, the Mexican side is still seeking their first Super Group title. Last spring, Rayados reached the semi-finals of the elite bracket, but fell short against hometown rival Tigres, who went on to win the Super Group title. Currently sitting in first place of the Liga MX table, CF Monterrey is hoping for a banner year in 2019 at both the senior and youth levels.
Also returning to the Gordon Jago Super Group is Red Bull Brasil. The 2019 Dr Pepper Dallas Cup will mark the third consecutive Super Group appearance for the club out of São Paulo. Red Bull Brasil was founded in 2008 with the cornerstone of the club being the youth development academy. Since the club's inception, Red Bull Brasil have achieved several promising results at the youth level and they hope to add a Dr Pepper Dallas Cup championship to their resume this April.
The trio of Cruzeiro EC, CF Monterrey, and Red Bull Brasil joins a strong Gordon Jago Super Group that already includes Premier League powers, Arsenal FC and Liverpool FC, defending Super Group champion Tigres, and USSDA national champion New York City FC, among others. Dr Pepper Dallas Cup's 40thanniversary tournament will be played April 14-21, 2019. Keep up to date with more news at www.dallascup.com and follow us on Twitter @dallascup.