D.C. United sign 18-year-old Jeremy Garay as Homegrown Player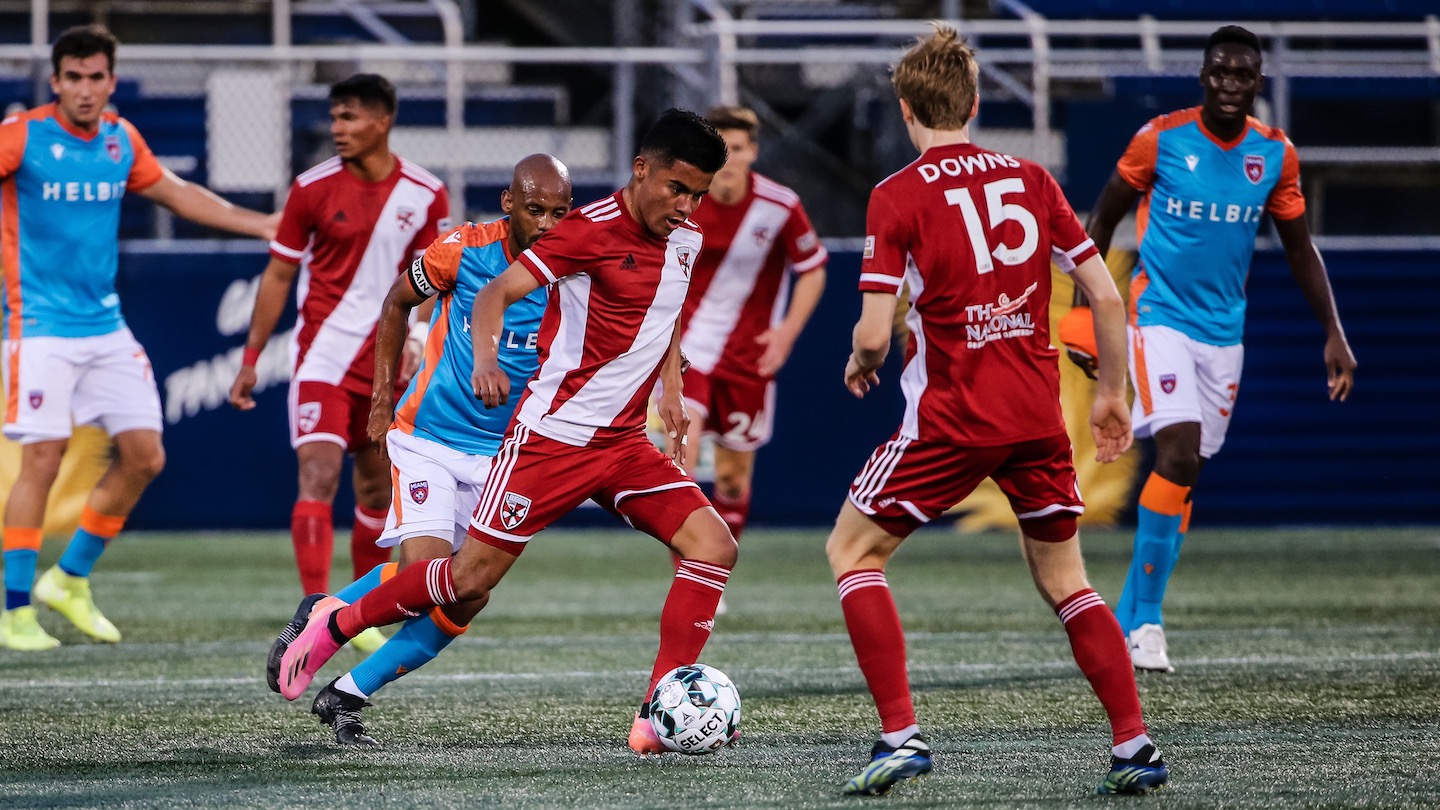 WASHINGTON, DC – D.C. United have signed Academy product and Loudoun United FC midfielder Jeremy Garay as the 16th Homegrown Signing in club history.
Garay will join the Black-and-Red's MLS roster in 2022 and remain with Loudoun United for the remainder of the 2021 season. D.C. United signed Garay to a three-year deal through 2024 with options for 2025 and 2026. The 18-year-old joins Jacob Greene, Bill Hamid, Moses Nyeman, Kevin Paredes, Donovan Pines and Griffin Yow on the list of Academy products currently playing for the Black-and-Red.
"We have been impressed with Jeremy's development and progression over this past year with Loudoun United," Stewart Mairs, Loudoun United FC General Manager, said. "He has composure beyond his years in the midfield and we're looking forward to continuing to work closely with him with the ultimate goal of getting him minutes with the first team."
Garay originally signed an academy contract with Loudoun United FC in the United Soccer League (USL) Championship on July 5, 2019. The 18-year-old made his professional debut on July 7, 2019 in a draw against St. Louis FC. Since making his debut, Garay has made 23 appearances and recorded one assist. His first assist came in the 2-1 win against the Pittsburgh Riverhounds on June 30, 2021.
"This signing continues to show the value and strength of the Pathway to Pro Program that we've developed at the club," Lucy Rushton, D.C. United General Manager, said. "As the seventh Homegrown player on the current roster, this is another example of how the Pathway to Pro Program is enabling us to successfully develop young talent at the club."
Born in Woodbrige, Va., Garay joined the D.C. United Academy in 2017 and has represented the Black-and-Red for various age groups including the U-15s, U-16s, and U-18s. Garay is a product of the Arlington Soccer Association, a Pathway to Pro affiliate with the D.C. United academy.
"We are extremely proud of the work ethic and commitment that Jeremy has demonstrated over the last few years to get to this point," Dave Sanford, D.C. United Academy Director, said. "This is a special moment for him and his family and we're looking forward to watching what he does at the next level. Jeremy signing a Homegrown contract continues to show how successful the Pathway to Pro Program has been in recent years. We would like to thank Arlington Soccer Association who helped build Jeremy's soccer foundation at a young age and played a pivotal role in Jeremy earning his first MLS contract."
The D.C. United Academy remains one of the most successful youth systems for developing soccer players in the United States. The Black-and-Red now have seven Homegrown Players on their roster: Garay, Greene, Nyeman, Paredes, Yow, Pines and Hamid. Hamid has recorded the most minutes played as a Homegrown Player in MLS history.
Jeremy Garay
Position: Midfielder
Birthplace: Woodbridge, VA
Country: United States
Birthdate: April 1, 2003
Age: 18
Height: 5'9″
Weight: 134
Status: Homegrown
Transaction: D.C. United signed Jeremy Garay as the 16th Homegrown player in club history.