Creighton women's soccer signs sophomore transfer Renee Pountney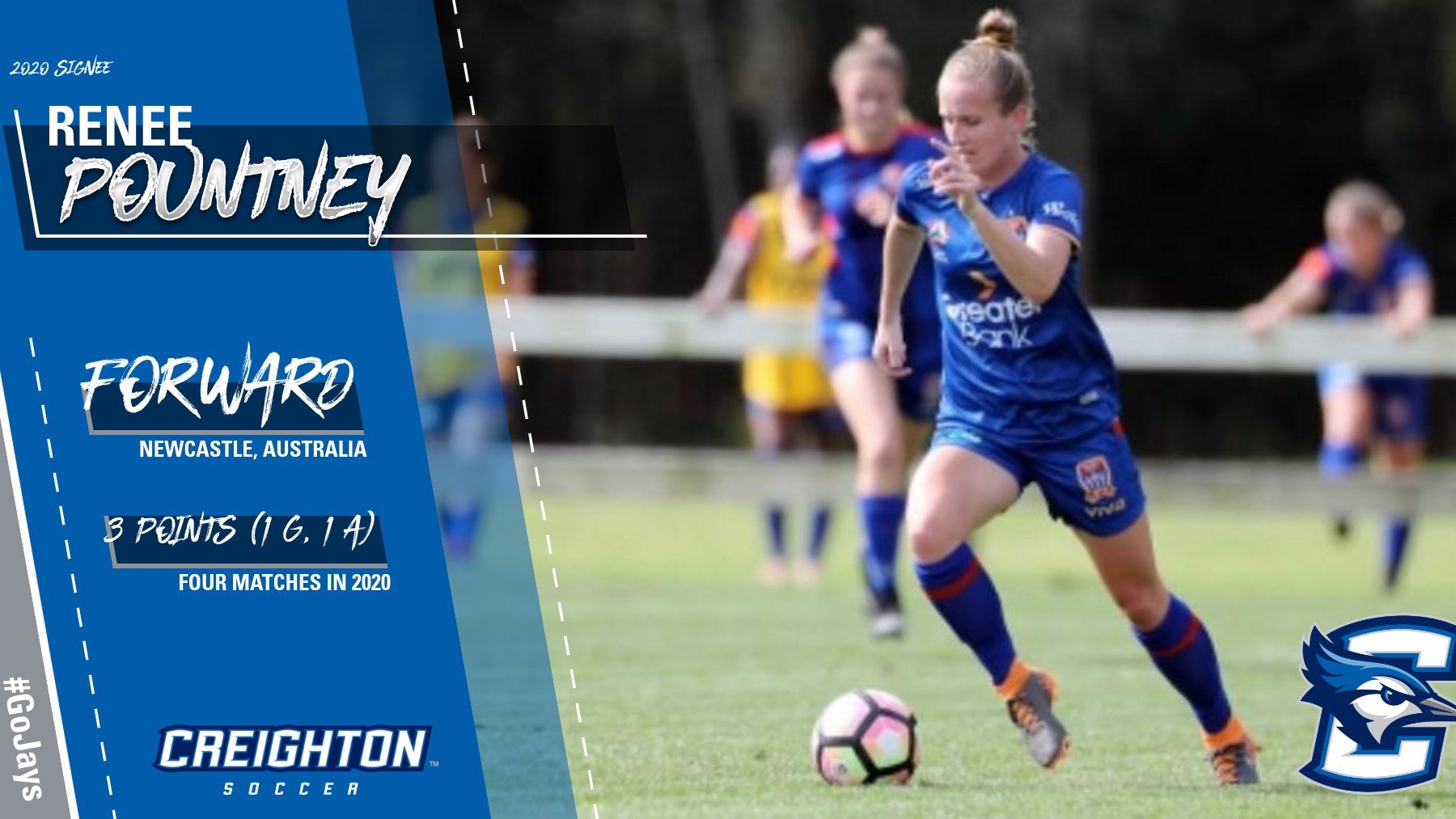 Omaha, Neb. – Creighton University women's soccer head coach Ross Paule inked his tenth player for the 2020 season when he announced the addition on Renee Pountney, a sophomore transfer from University of Newcastle in Australia.
Pountney joins the other nine members of the Bluejays' 2020 class; Chloe Arnold (Santa Ana, Calif.), Lilli Bedell (Seattle, Washington), Mara Grutkamp (Essen, Germany), Trinity Harvey (Colorado Springs, Colorado), Alexis Johnson (Scottsdale, Ariz.), Madison Radke (Colorado Rapids, Colorado), Abigail Santana (Marion, Iowa), Peighton Steffen (Waunakee, Wisconsin) and Nicole Tiller (Aarau, Switzerland).
A forward from Newcastle, Australia, Pountney appeared in four matches for the Newcastle Jets of the Australian W-League during the spring. She notched one goal and one assist before the season was ended due. Pountney will bring another talented scoring option with tremendous speed to a growing Creighton offense.
In preparation for the 2020 season, Pountney played for the Emerging Jets in the National Premier League NSW Women's competition in Sydney, Australia.
"Renee is a great addition, she has the speed, technical ability and strong work ethic to have influence on both sides of the ball," said Paule. "She is an unselfish player that finds a way to make a difference through her talent and work ethic. I look forward to her joining our awesome group of girls we already have."