Columbus Crew hire four new staff members for Crew SC Academy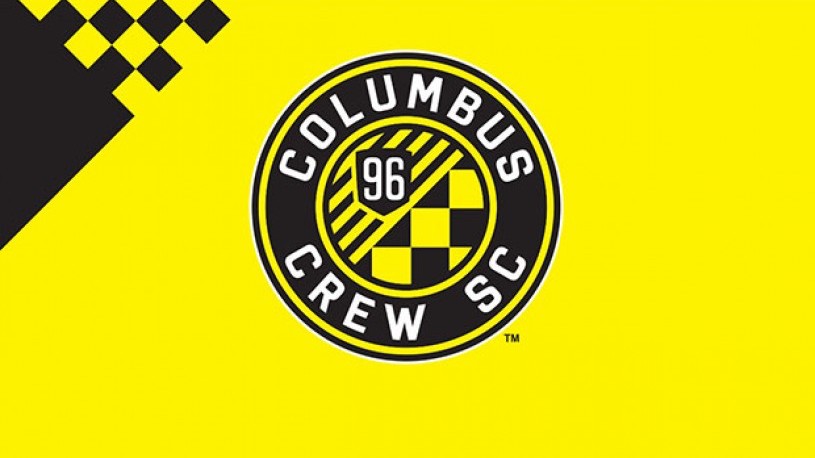 COLUMBUS – Columbus Crew SC today announced the addition of four new staff members to Crew SC Academy: Laurent Courtois (Under-17 Head Coach), Evan Fuhs (U-15 Head Coach), Mutanda Kwesele (U-14 Head Coach) and David Winner (Academy Goalkeeper Coach).
"We are excited to welcome Laurent, Evan, Mutanda and David to Crew SC Academy," said Crew SC Technical Director Pat Onstad. "The growth of our academy is vital to the long-term success of the Club, and we believe that the addition of these new staff members will help us continue to develop local talent. As always, our goal is to provide a path to the First Team for academy players."
Courtois joins Crew SC Academy after spending three years as an Assistant Coach for the LA Galaxy II from 2017-2019, where he helped develop young professional players. Before his time with the Galaxy, Courtois was the Youth Head Coach for Olympique Lyonnais of France's Ligue 1 from 2014-2017, working with the U-17 and U-16 men's categories, as well as the U-15 women's category. A former professional player, Courtois plied his trade for 17 years in multiple teams across the world, including West Ham United of the English Premier League, Levante UD of Spain's La Liga, Olympique Lyonnais, Toulouse FC and Grenoble Foot 28 of France's Ligue 1 as well as the LA Galaxy and Chivas USA of Major League Soccer. Courtois holds a UEFA "A" License and a U.S. Soccer Federation "A" License.
Fuhs last served as a Development Academy Coach for the San Diego Surf from 2016-2019, working with youth players aged 12-19. During his time with the San Diego Surf, Fuhs also worked as the Assistant Director of Coaching as well as an Assistant Coach for So Cal Surf of the Premier Development League. Previously, Fuhs worked as a Development Academy Coach for the Minnesota Thunder Academy from 2013-2015 and for Tonka United Soccer Club from 2010-2011. Fuhs also served as an Assistant Coach for Augsburg College from 2009-2015. In addition to his coaching experience, Fuhs worked as scout for MLS side Minnesota United FC from 2016-2017. He holds a U.S. Soccer Federation "A" License and a U.S. Youth Soccer National Youth License.
Kwesele joins Crew SC Academy after working as the Head Coach for Rainier Beach High School Boys Varsity team from 2018-2019. Prior to that, he served as the Head Coach for Snohomish United Soccer Club from 2016-2019, Pacific Northwest Soccer Club from 2014-2016 and Wembley Soccer Academy from 2010-2015. Kwesele also worked as Assistant Coach with Mount Rainier High School Varsity Girls team and with Seattle Preparatory Boys Varsity team from 2012-2013, as well as with Washington State Elite Player Development from 2010-2015. He is the Founder and Director of The Rising Point, a non-profit organization that educates the youth through soccer. Kwesele holds a U.S. Soccer Federation National "B" License.
A former Crew SC player, Winner played in MLS from 1996-2001, featuring for the Black & Gold during the 1996, 1997 and 1998 seasons. Most recently, he was the Boys Director of Coaching and the Goalkeeping Director for Ohio Premier SC from 2014-2019. Winner has worked as a goalkeeper coach since 1995, working with several organizations including Columbus Crew Juniors, Austin Aztex, the University of Tampa, Indiana University-Purdue University Indianapolis, Butler University, Rice University, Carmel United Youth Soccer Club, and Texas Premier & Albion Youth Soccer Club. He holds a National "B" License, a National Goalkeeper License with the U.S. Soccer Federation and participated in the advanced goalkeeper education course held MLS in tandem with adidas and the German Football Association in 2019.
Crew SC Academy is set to participate in a series of tournaments to finish out the year. The U-14/U-15 squad is set to travel to Houston, Texas for the Copa Rayados Tournament, which runs from Wednesday, November 27 – Sunday, December 1. The U-10/U-12 affiliation team is slated to travel to Atlanta, Georgia to participate in the Generation Adidas Cup from Friday, November 29 – Sunday, December 1. The U-17/U-19 team rounds out the year by participating in the U.S. Soccer Development Academy Cup and Showcase in Lakewood Ranch, Florida from Wednesday, December 4 – Sunday, December 8.