Colgate women's soccer team signs 5 players for 2019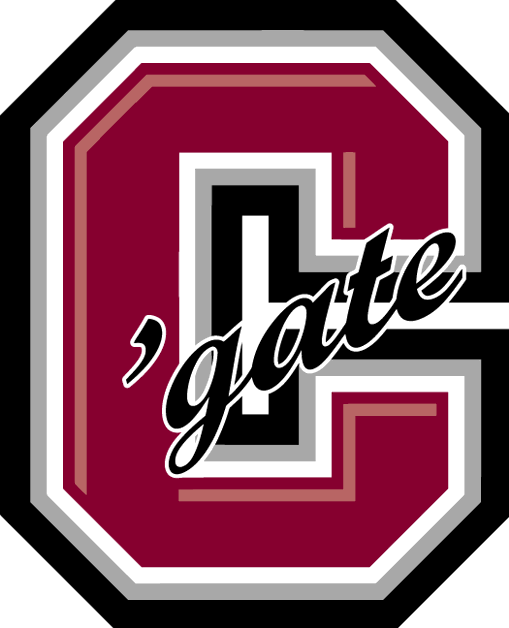 HAMILTON – Colgate women's soccer head coach Kathy Brawn has announced five newcomers who will be joining the program in the fall of 2019.
"Alyssa, Jenna and I are thrilled to be welcoming Jen, Maggie, Abby, Caelyn, Merritt, and their families, to Colgate University and our women's soccer program," said Brawn. "These five young women bring competitive spirit, talent and intelligence to every game and training session. On the field, in the classroom and in the community they will no doubt be stellar contributors and leaders. The coaches and players are truly looking forward to getting the 2019 season underway with this incredible group of first years."
Listed below are the five newcomers for Colgate women's soccer in alphabetical order.
Jennifer Bartlett – Albany, N.Y./Guilderland – FC Fury 
Before Colgate:
Bartlett attends Guilderland High School, where she has been playing varsity women's soccer since eighth grade. A strong defender, Bartlett was a member of the United States National Training Center from 2014-2016 and won a national championship with her U-15 US Soccer team in 2015. She also joined the United States Olympic Development national team in 2014-15. Bartlett most recently played DA for FC Fury. Outside of soccer, Bartlett received the Society of Women Engineers award, is a member of National Honor Society, and serves as the Vice President for the class of 2019.
Personal
Born: Jennifer Bartlett in Albany, N.Y.
Family: Daughter of Marcia and Jennifer Bartlett…has one sister Jenay.
Coaches on Bartlett: "Jen is a dynamic, technical and speedy striker. Her athleticism, finishing ability and youth national team experience make her a force to be reckoned with."
Maggie Cotter – Long Valley, N.J./Morristown-Beard – Match Fit Academy
Before Colgate:
A 2018 state champion, Cotter is a three-time All-Conference and two-time All-State honoree from Long Valley, N.J. She led her team in goal scoring and assists for the past three years and scored her 50th goal as a senior captain in 2018. Cotter was the team captain for her club team for the past five years and student government president 2015-2017. She also played varsity basketball at Morristown-Beard.
Personal
Born: Maggie R. Cotter in Teaneck, N.J.
Family: Daughter of Kevin and Karen Cotter…has two brothers and one sister…sister Kristy plays soccer at Columbia.
Coaches on Cotter: "Gutsy and determined, Maggie is a terrific two way player. Her versatility, vocal leadership and work ethic make her a very effective athlete and a great teammate."
Abbie Grady – Sterling, Mass./Tahanto Regional – FC Stars
Before Colgate:
A strong defender from Sterling, Mass., Grady attended Tahanto Regional High School, where she was a four-year starter on the varsity squad. Grady during her senior season led Central Massachusetts with 31 goals and 20 assists and helped lead the team to repeat Mid-Watch Division Champions with a perfect 10-0 record to earn All-State honors as an Eastern League All-Star and MVP. Grady helped lead the FC Stars to the ECNL Final Four over the past five years and helped anchor the back line of her stars ECNL team to a national championship final in 2016. She was named team captain during her senior season.
Personal
Born:
Abigail Kathleen Grady in Worcester, Mass.
Family:
Daughter of Matthew and Angela Grady…has two brothers.
Coaches on Grady: "
Abbie has a very high soccer IQ. She is a powerful, reliable central player, who is great in transition and knows how to set her teammates up for success."
Caelyn Smith – Placentia, California/El Dorado High School – Strikers FC
Before Colgate:
A senior captain from Southern California, Smith was a four-year varsity All-League captain and Matrix Award winner for best team statistics at El Dorado High School. She has led her high school, which is ranked in the top 10 for division I in southern California, to three consecutive league championships. Smith garnered Offensive Player of the Year honors this season and was named First Team All-League as well as a Scholar-Athlete. Smith also helped guide her Strikers FC club team to a West Coast Championship and Surf Cup final. Smith was recognized with Outstanding Performance honors as a track student-athlete, has been a member of the National Honor Society for the past three years, and serves as class president at El Dorado.
Personal
Born:
Caelyn Smith in Placentia, Calif.
Family:
Daughter of Wendy and David Smith…Has one brother and sister…brother Cole plays soccer at Claremont McKenna College.
Coaches on Smith: "Caelyn is a well rounded, versatile middie. She is a beast in the air and brings competitive excellence to everything she does."
Merritt Smith –Atlanta, Ga./The Westminster Schools – NASA Tophat
Before Colgate:
A strong defender, Smith was a U.S. Soccer Training invitee and was nominated for the All-Star game in 2015. She comes to Colgate after graduating from The Westminster Schools, where she was the captain of her varsity women's soccer team and earned All-Star honors for the past three years. Smith played her club soccer for NASA Tophat and helped lead her team to the ECNL National Quarterfinals.
Personal
Born: Merritt Atherton Smith in Atlanta, Ga.
Family: Daughter of Todd and Nancy…has one brother and sister.
Coaches on Smith: "Merritt is a solid 1v1 defender with the ability to win balls and attack out of the back. Her experience playing with some of the best youth players in the country will make her transition to the college game a smooth one."