Coaches and parents share thoughts on tournament and preparation
By Quinn Casteel
Noel Jamison, father of Jade Jamison who scored two goals for LaPlata Knights (Md) in a 4-2 loss to SYC Xplosion (Va) this morning, spoke to TSW about what he enjoys so much about the cup.
"I like to sit back and enjoy the games, win or lose," Jamison said. "Today's game was very winnable but it is what it is. We've got another game in a little while and they may run out of gas. The girls need to gas up."
He hopes to have an impact on his daughter's preparation for the team's next game.
"I'll tell her to forget about it, rest up and get ready to go at 3:30," he said.
Tom Venn, the coach of the Xplosion, knows that  multi-game days are never easy. He spoke to us about what his team will do to be fit in time.
"On days like this, they've got to get out of the heat and cool off, get some drinks…" Venn said. "When it's time for the next day, we come out and warm up only about three minutes before the start of the game.  We can't push them in warm-ups because they're already soaking wet and tired before the game even gets going."
The coach also praised those helping out.
"You can't forget about the volunteers," he said. "We have so many parents that came out first thing this morning at 8:00 and won't finish until 10:00 tonight. And they're going to have to come out and do it again tomorrow, and then again on Monday. There's a lot of parents that were willing to come out and volunteer, and without them we wouldn't have a tournament. Sometimes there's not enough thanks to those that bring tremendous effort. I think our players really appreciate what their parents do. They see their parents working for them, and they want to work just as hard on the field. It all starts with our parents and they really put us in a good position."
On tournament play, he doesn't want random play that doesn't lead into a season.
"I normally don't like having my teams play in tournaments as much as I used to, unless it's to warm up for the season and get used to each other again," Venn said. "Unless it's something fun, like last September we went up to Pennsylvania for a rafting tournament. One day we played four games in the tournament and the next day we went rafting."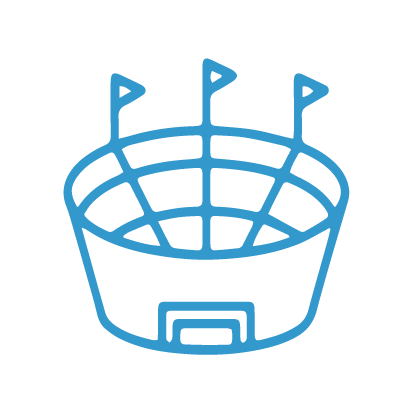 COLLEGE RECRUITING STARTS HERE
Join the SoccerWire College Soccer Recruiting Search Engine and learn how to be seen OVER 1 MILLION TIMES PER YEAR.
Basic $99 – for life
Featured $299 – for life
Featured PLUS $399 – for life
Learn More Here