Club Champions League PRO23 doubles participation in second season
By Jackson Eskay 
(Via Club Champions League) – In less than a full calendar year since its inception, the Club Champions League (CCL) PRO23 league has more than doubled the amount of teams participating, and increased the total number of players to over 1,000. Naturally, that level of expansion brings with it a growth in competitiveness and talent. After 2 weeks of play, the excitement continues to develop as teams earn results and the standings begin to unfold.
New teams, such as the Ellicott City Men's PRO23 team, make matches difficult to predict, as they bring in new and talented players yet to be revealed to the league. In their opening match, they put 6 goals in the net against the Arlington Men's PRO23 team, only allowing one. Arlington is one of the most successful clubs in CCL history, having won the overall Club Championship for the past 3 years. Starting in our CCL II league, Ellicott City, however, is waiting for their first season in CCL. Clearly, we should not be too quick to declare an underdog or a favorite, as this result tells us, we have much to learn about the league and the teams competing.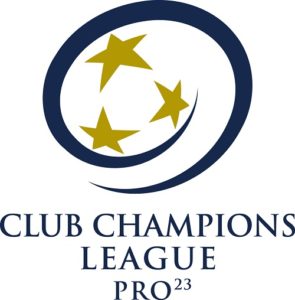 On the other hand, many teams that were top contenders last year continue to hold form. The FC Frederick Women's CCL PRO23 team, which earned second place last year, is on a 2-game win streak, scoring 8 goals and allowing 0. The exciting part about this team is the contribution we are seeing from some of the youth players—still in high school—that play CCL in the fall and spring. Recent William and Mary commitment and CCL United player, Kara Poole (FC Frederick '01 Girls) was arguably the most valuable player in the opening match against DC Stoddert Women's PRO23 team, recording 2 goals and an assist. Poole was a rookie among veterans, playing alongside 6 post-collegiate players in the first 11. This alone, helps demonstrate the opportunity provided by the CCL PRO23 league—not only does it ensure an avenue for improvement during the summer for our collegiate and post-collegiate players, but it also allows our youth players access to a competitive level that is crucial for the development of top players. Consistently, we see this dynamic working across both genders and amidst the majority of our teams.
As we continue through the season, we anticipate many more exciting results, and hope to learn more about the players and the teams that compose the league. The vast number of collegiate players and talented youth prospects, combined with the convenience of our regional, club-to-club model, should make for an enjoyable and entertaining summer of high-level soccer.