Cincinnati United appoints Fischer, Robertson as CUP Girls Directors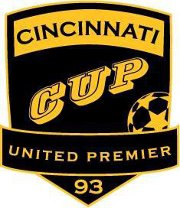 (Via Cincinnati United) – Cincinnati United has announced an update to the CUP Girls leadership structure. Kurt Fischer will now lead the program as the CUP Girls Director of Coaching, and David Robertson will be the new CUP Girls Assistant Director of Coaching.
Club Executive Director Scott Rodgers expressed high praise for the duo, saying "Kurt and David have both been doing an excellent job of developing players for CUP. We are looking forward to them taking on these new leadership roles and helping our club continue to grow and flourish."
Fischer has been with the club for two years and has been serving as the CUP Girls Assistant Director of Coaching. As the CUP Director of Coaching, Kurt will take the lead of the CUP Girls program in regards to player development, movement and overseeing the great CUP Girls Coaching staff. In addition to his role as the head coach for the CUP Girls 06 North and 07 North teams, Fischer also serves in an assistant capacity with the Cincinnati Development Academy 04 girls and CUP 04 Gold teams.
+NCAA Women's Soccer Commitment Announcements: September 2017
Robertson has coached with Cincinnati United since 2011. He has served as CU/ CUP Girls Head Coach for several age groups throughout his time with the club, and he currently holds prominent roles with the Cincinnati Development Academy, serving as the co-Head Coach for the 99/00 DA team, Head Coach for the 01/02 DA Team and 99 CDA Premier team. David also serves an Assistant Coach on the 03 DA team. In his new role as the CUP Girls Assistant Director, Robertson will assist Fischer and other club leaders on player identification, player development and coaching education. In keeping with their current roles, both will have active roles in the college recruiting process for CUP players.
"Cincinnati United Premier/CUP is fortunate to have such quality leaders as Kurt and David. Our girls program continues to develop very talented girls under their leadership", said Dan Kunkemoeller, President, Cincinnati United.
Additionally, the club will continue interviewing for a CUP Girls Technical Director, following the recent departure of Bobby Puppione.