Christos FC, ASA Chesapeake Charge to meet in Maryland Over-30 Cup final
Christos FC Over-30 have reached the state title match for the fourth year running behind two second-half goals in their shutout of Washington Elite O30.  Vinnie Piscopo scored the game winner, putting away a pass from Marvin Desormeaux in the 54th minute.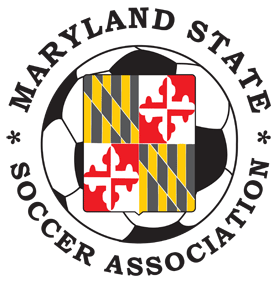 He then gave his side extra cushion with an assist 10 minutes later setting up Mike Pennacchia to make it 2-0.  The defense were able to hold off Elite for the last 25 minutes to win the semifinal. 
The final against ASA Chesapeake Charge Over-30 Men, set for Sunday at 11 a.m. ET at Oakland Mills High School, has an interesting twist.  Christos is not only the defending Maryland champion in the Over-30 Cup but it has won the last two national titles in that category.
This season, some of the players who took part on those championship sides moved over to the Charge.  The final will feature former teammates facing off against each other in pursuit of reaching the Region I qualifiers and hopefully then onto the US Adult Soccer National Cup Finals.  The regional qualifiers start on 27 April.
Find more cup results at the Maryland State Soccer Association's Cup Page. You can also follow them on Twitter: @marylandsoccer.
---
Upcoming Schedule
30 March – Maryland Over-30 Cup – Final
6 April  – US Open Cup – Region I Quarterfinals – West Chester United (EPA) v Maryland Bays
13 April – US Amateur Cup – Region I Quarterfinals – FC Motown (NJ) v Maryland Bays
27 April – US Over-30 Cup – Region I Quarterfinals – Maryland v Eastern Pennsylvania
---
Past National Champions from Maryland
1940 – Baltimore SC – US Open Cup
1969 – British Lions SC – US Amateur Cup
2002 – Baltimore Bays – US Under-23 Cup
2005 – Baltimore Colts – US Open Cup
2012 – Christos O-30 – US Over-30 Cup
2013 – Christos FC – US Over-30 Cup