Champions decided at 2019 Super Y League Finals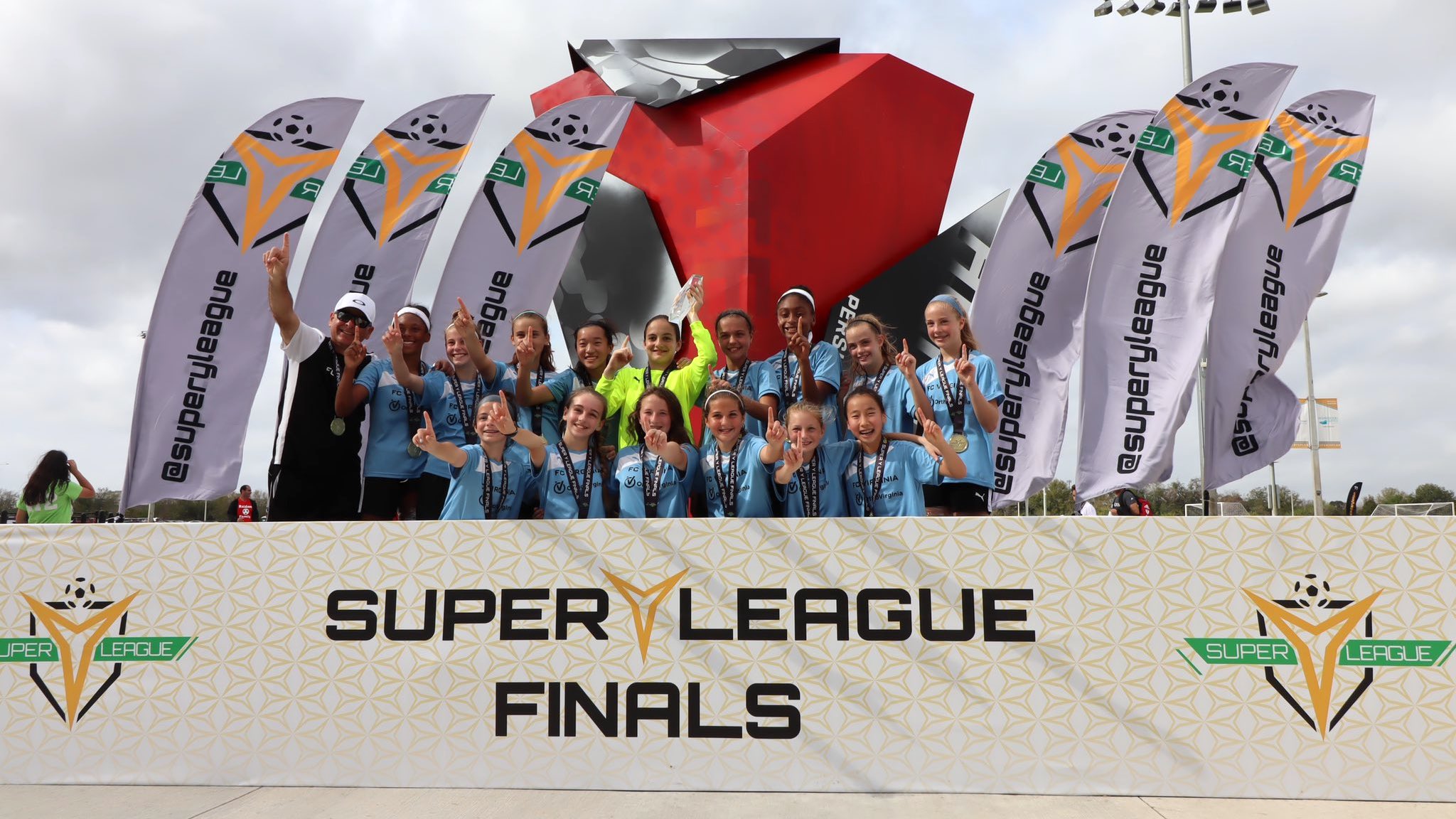 After 120 teams battled for five days at the 2019 Super Y Finals, ten were left standing today as national champions in their age divisions. The tournament was full of top team play, wonderful defending, and great goals, a fitting end to an excellent Super Y season. Take a look at each of the ten title-winners.
U13 Girls: FC Virginia Loudoun
FC Virginia Loudoun (pictured above) were nothing short of dominant at Finals, scoring an incredible 28 goals in five games while allowing just two.
They twice scored seven goals in a single game, and won each of their contests by at least three goals.
U13 Boys: Ironbound SC
Ironbound were yet another team that relied on their strong defense to earn a championship, allowing only one goal in five games on their way to the title.
A pair of 3-0 wins in the group stage set the New Jersey side up well for a tough semi-final against Bethesda, and Ironbound was then able to end a valiant Cinderella run by SCOR Meulensteen in the final with a winning goal from Ethan Geronimo.
U14 Girls: Internationals SC
Internationals were a team that steadily got better throughout the tournament, earning three narrow wins in the group stages before two offensive explosions carried them past opponents in the knockout rounds.
The team scored nine goals in the semi-finals and four in the final to deservedly lift the trophy.
U14 Boys: Bethesda SC
After falling short in last year's final, Bethesda's quest for redemption was successful, as they triumphed over Maryland Rush Montgomery in a battle of two clubs from the 301.
Midfielder Xavier Tanyi was one of the most impressive players at Super Y Finals, often single-handedly controlling games as a Swiss Army knife of a player. But make no mistake about it, Bethesda won the title as a result of an excellent effort from their entire team.
U15 Girls: Liverpool FC Michigan Central Academy
Liverpool were arguably the most dominant team in any age group at this year's Finals, not allowing any of their five opponents to score on them en route to lifting the trophy.
Their run of results (3-0, 4-0, 4-0, 2-0, 6-0) was incredibly impressive, and you'd be hard-pressed to argue against their merits as champions of their division.
U15 Boys: BYSC Corona United
BYSC and Chicago Inferno played the most entertaining final of the day, as BYSC went up 2-1 with just minutes remaining. Chicago found a late equalizer before BYSC found an even later winner, cueing incredible celebration scenes with their fans.
BYSC's run wasn't as dominant as some of their counterparts, but they're every bit as deserving of their title.
U16/17 Girls: Chicago City SC 2
Chicago City's squad pulled off possibly the most fantastic feat at this year's Finals, winning their division championship with only 11 players.
Winning five games in five days with no substitutes and little rest is impressive enough on its own, but it's even better considering the side conceded zero goals over the course of those games.
U16/17 Boys: Elizabeth Youth Soccer Gunners
Elizabeth's ability to perform in close games was the key aspect of the team's victory. The Gunners won two of their group stage games by one goal and drew the other, earning the wildcard spot in the knockout rounds.
The team's one blowout win came in the form of a 5-0 thumping in the semi-final, before they again showed their grit by earning a 1-0 win over a very good Indiana Elite side in the final.
U18/19 Girls: BYSC Corona United
It was a fantastic tournament for the BYSC organization, as they were the only club to have a team win the national championship in multiple age divisions.
The BYSC U18/19 girls' high-powered attack led the club to the title, scoring 22 goals in five games.
U18/19 Boys: Everest SC
Everest were the only one of the ten champions to lose their tournament opener, and it's a testament to the team's attitude that they were able to bounce back.
After that loss, Everest's defense didn't allow a single goal in the next four matches as the Ohio side put together an excellent tournament to lift the trophy.