CCL and NCSL announce strategic alliance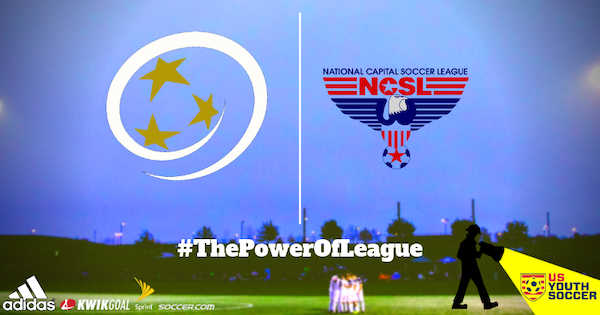 Charlottesville, VA (Via CCL) – The Club Champions League (CCL) and the National Capital Soccer League (NCSL) have announced a strategic alliance effectively immediately. The CCL and NCSL will work together on regional and national initiatives that help its players, families, coaches, teams and clubs.
"We are proud to create a strategic alliance with NCSL as many of the clubs that participate in the CCL also have teams that play in NCSL at some level. The goal of this alliance will be to seek unique ways, on-and-off the field, to help everyone who participates in the CCL and NSCL," said Brian Kuk, CCL Executive Director.
NCSL Executive Director, Ryan Rich, shared similar sentiments. "NCSL and CCL have a long history of helping develop soccer players by offering quality league play. By collaborating on initiatives on-and-off the field, we see a fantastic opportunity to provide a greater league experience while also introducing new benefits."
The CCL and NCSL strategic alliance follows the recently announced alliance between the CCL and the Northeast Soccer League (NSL) in New England. The three leagues will team up on many strategic initiatives moving forward.
"The CCL is excited to align with NCSL and NSL. We look forward to sharing ideas, creating unique opportunities for our memberships, and positively growing the game in the East Region," stated Steve Danbusky, CCL President and Beach FC (Virginia Beach, VA) Executive Director.
"Whether a player chooses to play in the club-vs-club model that CCL provides, or the promotion-relegation model offered by the NCSL, they are well served by our two leagues," said Richard Smith, President of NCSL. "We are delighted to have the opportunity to align strategically with the CCL and to have the opportunity through that alliance to better serve our players, coaches, clubs, and families."
More information about this strategic alliance will be announced next week.