Bruce Arena, USMNT preparing for critical CONCACAF tests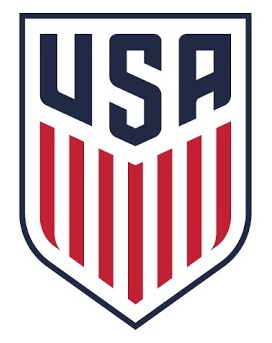 SANTA CLARA, California (Via CONCACAF) – For United States head coach Bruce Arena, 2017 will be a year like no other.
The Americans currently find themselves in the unfamiliar position of sitting in last place through the first two games in the final round of CONCACAF qualifying for the 2018 FIFA World Cup. They'll also be targeting a sixth CONCACAF Gold Cup title, when the 14th edition of the competition is contested in July.
"We have a long, difficult year," said Arena, after Monday's Gold Cup media event at Levi's Stadium in which the groups and schedule were announced. "Not only do we have the Gold Cup, but certainly World Cup Qualifying, where we're a little bit behind in our group. Those are difficult matches in March and June for our team and, then July, the Gold Cup. It's very important."
In its first qualifiers since Arena replaced Jurgen Klinsmann, the U.S. will host Honduras on March 24 and visit Panama four days later. Prior to the Gold Cup, two additional outings for Russia 2018 will be played – June 8, home v Trinidad & Tobago and June 11, away v Mexico.
+READ: USMNT learns Group B schedule for 2017 CONCACAF Gold Cup
Coincidentally, the U.S. and Panama will face each other in Gold Cup, Group B play on July 8 in Nashville, Tennessee.
"I think we're in a difficult (Gold Cup) group," Arena remarked. "Panama is always a difficult team to play. They've grown so much in CONCACAF. I know only a little about Martinique and we'll wait to hear if it's Haiti or Nicaragua as the fourth team in our group.
"It'll be challenging as all games are in CONCACAF these days."
Between March 24 to July 26 (the date of the Gold Cup final), the Americans could potentially play ten games of the highest importance. As a result, Arena realizes that his roster may require some juggling in order to obtain the best results.
"It's vitally important that we do well in the next four qualifying games," finished the former LA Galaxy manager. "Then, we have to think about the Gold Cup in July, so we're going to be mixing and matching players along the way.
"Both tournaments are obviously important for the U.S. team. We have a lot of work ahead of us. We need to identify about 30 players that we can use in both tournaments."
Knowing Arena and his successes, he'll have no problem doing just that.