Brackets announced for 2023 Penn Fusion Boys Winter Showcase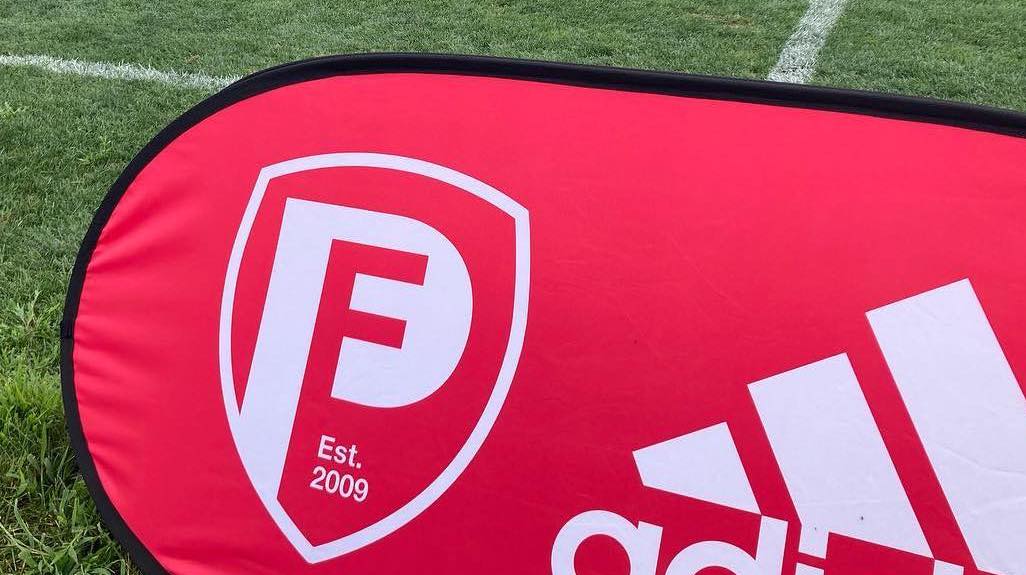 Penn Fusion Soccer Academy and Sideline Soccer Solutions have unveiled the brackets for the 2023 Penn Fusion Boys Winter Showcase, which is being held February 24-26 in the Philadelphia metro area.
Well established as one of the Northeast region's top showcase events, this year's Penn Fusion Boys Winter Showcase will feature a total of 228 teams across the U15-U19 age groups. The showcase will include many of the "best of the best" teams, and will attract an array of college coaches from NCAA Division I, Division II and Division III programs.
Attending teams are representing several of the nation's most competitive leagues, including the ECNL Boys, MLS NEXT and US Youth Soccer National League, among others.
See below for a look at the teams that have been selected for the top divisions in each age group. To view all brackets for the tournament, click here.
U15 Top Division
Bracket A
Penn Fusion Soccer Academy ECNL 2008 

(PAE)

NEFC ECNL 08

(MA)

Lehigh Valley United 2008 ECNL

(PAE)

Syracuse Development Academy (SDA) 2008

(NYW)
Bracket B
STA-MUSC 2008 ECNL

(NJ)

Western New York Flash 08 ECNL

(NYW)

Philadelphia Ukrainian Nationals Elite 64 08

(PAE)

FC DELCO ECNL '08

(PAE)
Bracket C
Sporting Delaware Boys 08 ECNL 

(DE)

Council Rock United FC Bucks DOMINION 2008

(PAE)

Lower Merion SC 2008 Thunder

(PAE)

Northeast Rush Select 2008 (NY)
U16 Top Division
Bracket A
Cedar Stars Academy – Monmouth MLS NEXT 07 

(NJ)

Penn Fusion Soccer Academy ECNL 2007 

(PAE)

Match Fit Academy FC ECNL 2007 

(NJ)

NEFC ECNL 07

(MA)

STA-MUSC 2007 ECNL

(NJ)

Ironbound SC 2007-RAIDERS 

(NJ)
Bracket B
Sporting Delaware 07 ECNL

(AL)

Keystone FC Premier 07

(PAE)

WNY Flash 2007 ECNL

(NYW)

Philadelphia Ukrainian Nationals Elite 64 07

(PAE)
Bracket C
Touch Kings Football Club 2007 Elite

(MD)

FC DELCO ECNL '07

(PAE)

Yardley Makefield Soccer 2007 Premier Blackout NL EDP

(PAE)

Northeast Rush Select 2007 Boys

(NYW)
Bracket D
Lehigh Valley United 2007 ECNL

(PAE)

PA Rush 2007 Rush

(PAE)

Met Oval Academy 2007 East

(NYE)

SJEB FC 07 Academy Red

(NJ)
U17 Top Division
Bracket A
NEFC ECNL 06

(MA)

Penn Fusion Soccer Academy ECNL 2006 

(PAE)

Match Fit Academy FC ECNL 2006 

(NJ)

Washington United Soccer Club 06

(NJ)

STA-MUSC 2006B ECNL

(NJ)

Philadelphia Ukrainian Nationals Elite 64 06B 

(PAE)
Bracket B
Ironbound SC 2006 ELITE 

(NJ)

Lehigh Valley United 2006 ECNL

(PAE)

FC DELCO ECNL '06

(PAE)

Eagle FC 06 Black

(PAE)

SJEB FC 06 Academy

(NJ)

Hunter SC 62Blues 

(PAE)
U18 Top Division
Bracket A
Lower Merion SC Legacy 

(PAE)

NJ Stallions Hammers 05 North

(NJ)

Lancaster Elite Collegiate Academy

(PAE)

SJEB FC 05 Academy

(NJ)
Bracket B
Eagle FC 05 Black

(PAE)

Hamilton Elite FC Premier 05

(NJ)

Liverpool FC International Academy Central MD 2005

(MD)

Yardley Makefield Soccer 2005 Premier Highlanders NL EDP

(PAE)
U19 Top Division
Bracket A
Penn Fusion Soccer Academy ECNL 2004 

(PAE)

NEFC ECNL 05/04

(MA)

Cedar Stars Academy – Monmouth MLS NEXT 04/05 

(NJ)

STA-MUSC 2004/2005 ECNL

(NJ)

Philadelphia Ukrainian Nationals Elite 64 04/05B 

(PAE)

PDA Hibernian Kane 2004/2005 

(NJ)
Bracket B
Council Rock United FC Bucks DOMINION 2004

(PAE)

FC DELCO ECNL '04/'05

(PAE)

Ironbound SC 2004/05-SUPER EAGLES 

(NJ)

Dutchmen FC 04 Boys

(NJ)

CASA 2004/2005 Elite

(PAE)

Penn Alliance Select Elite '04 

(PAE)